9334 Reviews
Address:

Vialle Vaticano, Vatican City 00120, Italy

Hours:
Vatican City
Vatican City is a separate sovereign state within Rome, created in 1929 and run by the Pope (who is the supreme monarch!). The official population is a little over 800 and it covers an area of 110 acres (44 hectares). Within the walls of the city are St Peter's Basilica, St Peter's Square, the Vatican Museums, the residence of the Pope and offices of the Catholic Church.

Being a separate state, the Vatican has its own postage stamps, and the official language is Latin (as well as Italian). It has its own bank and the world's only ATM with instructions in Latin! Although it uses the euro, the Vatican does issue its own coins.
The economy revolves around tourism, printing, mosaics and manufacturing uniforms (who knew!). There are two forces for law and order; one is the Gendarmerie, who keep order, the other is the Swiss Guard (notable for their crazy yellow, blue and red uniforms) the Pope's personal bodyguard since 1506. All 134 members are indeed from Switzerland.
Practical Info
Vatican City is easy to reach. Take metro line A to stop Ottaviano-S.Pietro-Musei Vaticano or Cipro. Tramway 19 to Piazza del Risorgimento, or various buses. You can also walk from the centre of Rome across Ponte Sant'Angelo and up towards the Piazza San Pietro for the most breathtaking approach. 
2019 Reviews
Use your skip-the-line Vatican Museums ticket to explore one of the world's greatest museum complexes at leisure! A veritable Aladdin's Cave, the Vatican ... Read more
Location: Rome, Italy
Duration: 3 hours (approx.)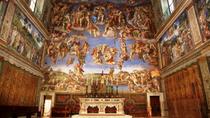 317 Reviews
Visit the Sistine Chapel before the doors are opened to the public, and see its Renaissance treasures without the crowds! After gazing in wonder at ... Read more
Location: Rome, Italy
Duration: 60 minutes (approx.)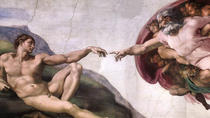 29 Reviews
This skip-the-line ticket provides full-day entry to the Vatican Museums and Sistine Chapel. At your leisure, explore the galleries full of Renaissance ... Read more
Location: Rome, Italy
Duration: Flexible
2 Reviews
Get a full-day access ticket and be ready to live an exclusive experience at the Vatican Museums: see the marvelous Sistine Chapel early in the morning, before ... Read more
Location: Rome, Italy
Duration: Flexible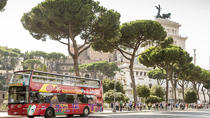 2 Reviews
Explore all the best attractions in Rome with your NEW City Sightseeing Roma Pass! Enjoy Rome stunning view on board of a City Sightseeing unmistakable red, ... Read more
Location: Rome, Italy
Duration: Flexible
1 Review
This 3 hour private tour allows you the exclusive opportunity to visit the Vatican before entry to the general public accompanied by an expert private guide. ... Read more
Location: Rome, Italy
Duration: 3 hours (approx.)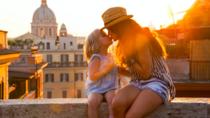 3 Reviews
Discover the Vatican Museums and the Sistine Chapel, housing one of the finest art collections in the world, with this 2-hour family tour. Kids can have fun ... Read more
Location: Rome, Italy
Duration: 2 hours (approx.)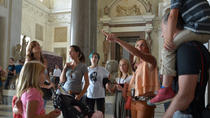 5 Reviews
Explore the highlights of the Vatican Museums on this specially tailored 3-hour tour for families with children. A scavenger hunt helps to engage visitors of ... Read more
Location: Vatican City, Vatican City
Duration: 3 hours (approx.)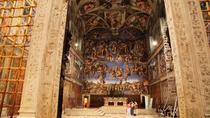 Join this Vatican tour and get after-hours access to one of the most sought after locations in Rome. Experience the splendor and charm of the Vatican Museums ... Read more
Location: Rome, Italy
Duration: 2 hours (approx.)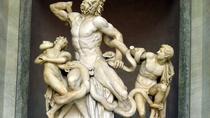 1 Review
This small-group (max 8/10 people) tour combines the main attractions of the Vatican Museums (Sistine Chapel included) with a visit to the Pinacoteca (art ... Read more
Location: Rome, Italy
Duration: 3 hours 30 minutes (approx.)