3 Days in Rome: Suggested Itineraries
By Viator, May 2018
They say all roads lead to Rome, and hopefully the road you are on will eventually wind its way around to the Eternal City. Calm and chaotic, metropolitan and provincial, from ancient catacombs to Roman ruins and Renaissance masterpieces, indulge your senses in the pleasures of Rome.
 
Day 1: City of Rome Eternal Sights
Dive into the heart of Rome on the hop-on hop-off bus, or a specialist walking tour including Ancient Rome, Baroque Rome, Jewish Rome, and art history. See the city's dark side on a night-time tour, complete with spooky ghosts and vampires, or cruise the Tiber River.

Admire the monument to Vittorio Emanuele II in Piazza Venezia, then dig into Rome's past at the Forum. The unmissable Colosseum is one of the most recognizable monuments in the world. Creep along eerie Roman catacombs and step inside the Pantheon, then go shopping on Via del Corso, and finally swing by the Trevi Foutain to throw in a coin and ensure your return to the Eternal City.

Day 2: The Vatican
The Vatican is one of Rome's most fascinating areas, packed with history and intrigue. Witness the Papal Audience and experience the wonder of this spiritual tradition. Skip the line to experience the sumptuousness of the Vatican Museums, Raphael's Rooms and La Pieta, in St Peter's Basilica. View the brilliantly decorated masterpieces of Michelangelo's Sistine Chapel or explore the artistic and architectural treasures in an exclusive viewing of the Vatican Museums. Discover Christian Rome's ancient pilgrimage route on the Thrones of the Pope tour.

Day 3: Day Trips
Food is a major pleasure in Italy, so indulge in a food tour of Chianti and Umbria. Explore beyond the city from Hadrian's Villa, Assisi and Orvieto to Florence, or savor the delights of the Amalfi Coast and Tuscany on an overnight trip. Sail across the Gulf of Naples and discover the secrets of Capri, or take a three-day excursion to Naples, Pompeii, Sorrento and Capri. Enjoy the highlights of Southern Italy and climb to the smoking summit of volcanic Mt Vesuvius.
339 Reviews
Relive the glory of Ancient Rome on this 3.5-hour, small-group tour, led by an expert guide. Skip the long lines and enjoy an access-all-areas tour of Rome's ... Read more
Location: Rome, Italy
Duration: 3 hours 30 minutes (approx.)
537 Reviews
See the Vatican like a VIP with a once-in-a-lifetime private Sistine Chapel viewing and tour of the Vatican Museum's secret rooms. The small-group tour gives ... Read more
Location: Rome, Italy
Duration: 3 hours (approx.)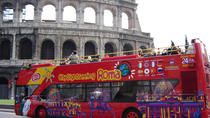 3911 Reviews
Let the sights of Rome unfold before you on an open-top, double-decker, hop-on hop-off bus. Climb aboard to admire top Rome attractions including the Vatican ... Read more
Location: Rome, Italy
Duration: Flexible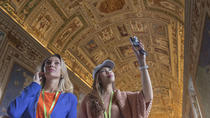 6014 Reviews
See the highlights of Vatican City with an expert guide, visiting the Vatican Museums, Sistine Chapel and St Peter's Basilica! After paying your entrance ... Read more
Location: Rome, Italy
Duration: 3 hours (approx.)
6 Reviews
Make your visit to the Vatican extra special with this Waking Up the Vatican tour. First, follow a keyholder to unlock the Vatican doors long before the museum ... Read more
Location: Rome, Italy
Duration: 2 hours 30 minutes (approx.)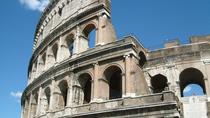 1858 Reviews
Visit the Colosseum, Roman Forum and Rome's 'centro storico' (historical center) on this must-do Ancient Rome tour. The 3.30 hour Rome walking tour offers the ... Read more
Location: Rome, Italy
Duration: 3 to 3.30 hrs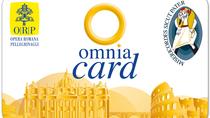 495 Reviews
Free and Fast Track entry to the Colosseum, Vatican Museums, Sistine Chapel and St Peter's Basilica.  2 great passes rolled into one: The Roma Pass  allows ... Read more
Location: Rome, Italy
Duration: Varies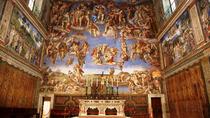 573 Reviews
Visit the Sistine Chapel 30 minutes before the doors are opened to the public, and see its Renaissance treasures without the crowds! After gazing in wonder at ... Read more
Location: Rome, Italy
Duration: 60 minutes (approx.)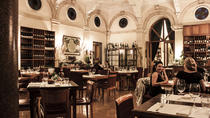 163 Reviews
Immerse yourself in the very best of Italian cuisine on this 2.5-hour, luxury wine and dinner experience near the Pantheon in Rome. With a culinary connoisseur ... Read more
Location: Rome, Italy
Duration: 2 hours 30 minutes (approx.)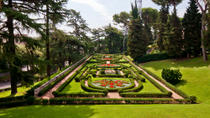 120 Reviews
Enjoy a tour of the serene Vatican Gardens followed by a Vatican Museums, Sistine Chapel and St Peter's Basilica tour; it's an exciting combination of Vatican ... Read more
Location: Rome, Italy
Duration: 5 hours (approx.)