Art Lover's Guide to Rome
By Viator, June 2017
The Italian capital isn't only famous for its history—Rome has long been a major art destination as well, and art tours offer a look at some of the city's best-known works. See below for the top museums, galleries, and art-filled churches to visit.
Vatican Museums – Art and artifacts of the papal collection
The vast collections of the Vatican Museums can be overwhelming, not least because of the long lines at the entrance every day. Skip-the-line tours offer a way to beat the queue and make sure you don't miss the most important pieces, such as the Apollo of Belvedere and the Laocoon.
Sistine Chapel – Michelangelo's fresco masterpieces
The Sistine Chapel is considered to be part of the Vatican Museums, and it's usually visited on tours of the museums. Choose a tour that starts at the Sistine Chapel to get in before the crowds and view Michelangelo's work in peace.
Borghese Gallery – Caravaggio and Bernini pieces
Inside this former nobleman's home is a fabulous collection of Bernini sculptures and Caravaggio paintings. The Borghese Gallery can only be visited on a guided tour, which fill up well in advance—be sure to book ahead.
Barberini Palace – Italian art in a royal setting
This 17th-century palace houses part of the National Gallery of Ancient Art (Galleria Nazionale d'Arte Antica). The collection features pieces from the 13th to 18th centuries, with particularly notable works by Raphael, Caravaggio, Tintoretto, and Bernini.
Palazzo Corsini – Personal collection of a noble family
The 18th-century Palazzo Corsini contains another part of the National Gallery of Ancient Art, with most works on display having once been a part of the Corsini family's private collection. The pieces are well preserved, almost entirely in their original locations on the walls from when they were donated by the family.
MAXXI (Museo Nazionale delle Arti del XXI Secolo) – Contemporary art
Rome's art museum for the 21st century, nicknamed MAXXI, opened in 2010 and is as much an attraction for its architecture as its collection—the building was designed by famed Iraqi-British architect, Zaha Hadid.
22954 Reviews
Visit the Vatican Museums, Sistine Chapel and St Peter's Basilica on this guided Vatican walking tour, in a group of no more than 20 people! See Raphael's ... Read more
Location: Rome, Italy
Duration: 3 hours (approx.)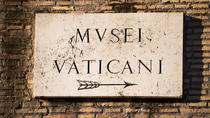 2384 Reviews
See the highlights of the world-famous Vatican Museums in one morning on this intimate, small-group Vatican walking tour! Starting early in the morning to beat ... Read more
Location: Rome, Italy
Duration: 3 hours (approx.)
528 Reviews
See the Vatican like a VIP with a once-in-a-lifetime private Sistine Chapel viewing and tour of the Vatican Museum's secret rooms. The small-group tour gives ... Read more
Location: Rome, Italy
Duration: 3 hours (approx.)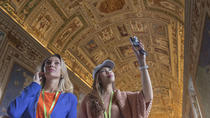 5958 Reviews
See the highlights of Vatican City with an expert guide, visiting the Vatican Museums, Sistine Chapel and St Peter's Basilica! After paying your entrance fee ... Read more
Location: Rome, Italy
Duration: 3 hours (approx.)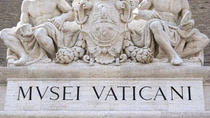 2240 Reviews
Use your skip-the-line Vatican Museums ticket to explore one of the world's greatest museum complexes at leisure! A veritable Aladdin's Cave, the Vatican ... Read more
Location: Rome, Italy
Duration: 3 hours (approx.)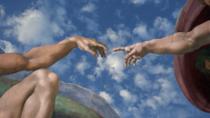 434 Reviews
What better way to see the Vatican than with your own private guide? Do just that on this 3-hour walking tour, and explore the Vatican Museums, Sistine Chapel ... Read more
Location: Rome, Italy
Duration: 3 hours (approx.)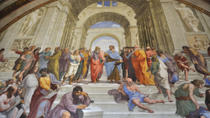 1146 Reviews
Enjoy a morning or afternoon of Vatican splendor on a 2-hours skip-the-line tour of the Vatican Museums, Sistine Chapel and St Peter's Basilica. Explore the ... Read more
Location: Rome, Italy
Duration: Flexible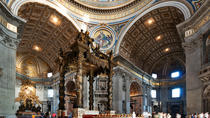 195 Reviews
See the best of St Peter's Basilica in Vatican City on a comprehensive 1.15-hour walking tour. Led by a knowledgeable Vatican guide, your tour starts with a ... Read more
Location: Rome, Italy
Duration: Flexible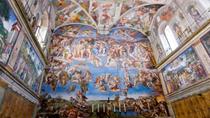 71 Reviews
Explore the art history of the Vatican Museums and St Peter's Basilica in style on a private walking tour with an art expert - and skip the queues. Accompanied ... Read more
Location: Rome, Italy
Duration: 3 hours (approx.)