Rome for All Ages
By Viator, August 2016
A family trip to Italy is the sort of thing you hope your kids will remember for the rest of their lives. More than just the great pizza or gelato, however, you hope they'll understand some of the significance of what they're seeing so that they can put it into context later.
One way to help make sure that happens is by focusing on tours and activities that are geared specifically toward the younger members of the family to avoid restlessness and boredom. Here are a few family-friendly ways to explore the fascinating city of Rome that will have the kids talking about this trip long after they're back home.
Walk Like an Ancient Roman
Walking tours through Rome's ancient sites may be all well and good for adults who can imagine what life might have been like 2,000 years ago, but for kids it's helpful to be more explicit than just asking them to picture something in their heads. At
Roman Gladiator School,
kids of all ages will learn about the history of Rome's gladiator games by putting on a costume and getting lessons in weaponry and hand-to-hand combat from members of the Historic Group of Rome. It's all safe and fun with history thrown in for a lasting impression.
Go Back in Time
Rome isn't exactly an amusement park, but the history-inspired
Time Elevator Rome's 3-D Movie and Simulated Ride
makes for an exciting twist on the regular sites. Head for the large white marble Vittorio Emanuele II monument (also known as the Typewriter to Romans) to find the ride, where you'll be seated in front of a huge panoramic screen. Through both visuals and a simulation you'll take a trip through 3,000 years of Roman history in only 45 minutes. It's a relatively quick way to give the kids an historical overview of a city as complex as Rome and to do so in a way that's fun from start to finish.
Avoid Waiting in Lines
You might think you hate waiting, but your kids hate it even more. Save them from the agonizing wait – and yourself from the whining about the wait – by making sure your Rome tours include a skip-the-line feature. The
Skip-the-Line Family-Friendly Colosseum and Ancient Rome Tour
keeps you from the lines and features a guide who specializes in giving tours to kids. In addition to the usual sightseeing, this tour includes role-playing and challenges to keep kids (and, let's face it, adults) engaged the whole time.
Play to Your Kids' Interests
If your kids are a little older, choosing a tour may simply be simply a matter of picking attractions and activities that speak to their interests. Does your child like mysteries and haunted houses? Then the combination of history and chills on the
Ghost and Mystery Walking Tour of Rome
and the
Skip-the-Line Tour of Rome's Crypts and Catacombs
may be what you're looking for. Maybe your child thinks he or she is too old to play-fight at Gladiator School but wouldn't mind watching an
Imperial Rome Gladiator Show
with Dinner. And if you've got a budding foodie in your midst, why not take a food tour or even a cooking class so the whole family can learn how to make a few Roman specialties together? Imagine the fun you'll have back home in the kitchen, recreating those dishes.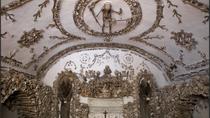 1942 Reviews
Discover Rome's hidden delights and quirky sites on a 3.5-hour walking tour of the underground catacombs, Capuchin Crypt and the Basilica of San Clemente. The ... Read more
Location: Rome, Italy
Duration: 3 hours 30 minutes (approx.)
629 Reviews
Master the basics of hand-to-hand combat at a genuine gladiator school on the ancient Appian Way. You'll discover the secrets of Imperial Rome's gladiator ... Read more
Location: Rome, Italy
Duration: 2 hours (approx.)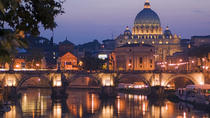 36 Reviews
What could be better than a night tour in Rome? A night tour in Rome with the added delicious experience of pizza and gelato. This 4-hour small-group tour is a ... Read more
Location: Rome, Italy
Duration: 4 hours (approx.)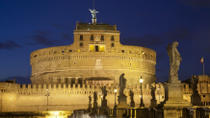 638 Reviews
Explore the heart of Italy's ancient capital and hear tales of myth and legend on this 1.5-hour ghost and mystery walking tour of Rome. When the sun sets, a ... Read more
Location: Rome, Italy
Duration: 90 minutes (approx.)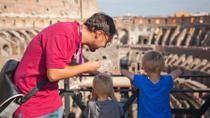 95 Reviews
Treat the family to a 2-hour Colosseum and Ancient Rome walking tour, led by a fun-loving, child specialist guide. Specially designed for kids between the ages ... Read more
Location: Rome, Italy
Duration: 2 hours (approx.)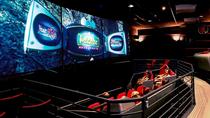 175 Reviews
Time Elevator Rome combines education and entertainment in such a unique way that you will not seen Rome the same again. This is an amazing multi-sensory ... Read more
Location: Rome, Italy
Duration: 45 minutes (approx.)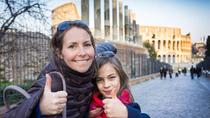 Discover ancient Rome on this 2-hour interactive family visit to the Colosseum and Roman Forum. By interacting with kids and parents alike in a common learning ... Read more
Location: Rome, Italy
Duration: 2 hours (approx.)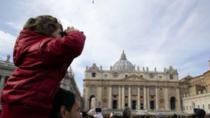 Treat the family to a tour of St. Peter's Basilica and St. Peter's Square. The Vatican sites are rich in history, art, and religion, but making them ... Read more
Location: Rome, Italy
Duration: 90 minutes (approx.)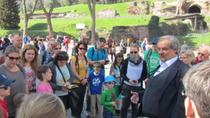 10 Reviews
"Rome is fun!" is a groundbreaking new experience for tourists traveling with kids aged 6-12. Designed to entertain both children and adults, the tour provides ... Read more
Location: Rome, Italy
Duration: 3 hours (approx.)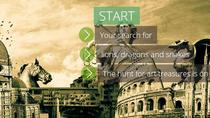 1 Review
Safari d'Arte Family tour is an art treasure hunt taking place in the city streets, where people go and search for specific and interesting details ... Read more
Location: Rome, Italy
Duration: 3 hours (approx.)