Naples & Pompeii
By Viator, July 2016
Take a break from Rome's big-city bustle to discover the fascinating history of Pompeii and Mt. Vesuvius. A visit to the haunting ruins of Pompeii takes you back to the fateful day in 79 AD when neighboring Mt Vesuvius erupted, covering the prosperous Roman city in deadly volcanic ash. Sitting in the ominous shadow of Vesuvius, imagine the panic felt by the people in those last few minutes before the city was so disastrously buried.
Once a sprawling metropolis of shops and residences, restaurants and brothels, you can walk the streets of Pompeii as the Romans did – the stones are still worn with tracks from the carriages that used them nearly 2,000 years ago. Wander from mosaic to monument, temple to theater, and imagine daily life in this UNESCO World Heritage Site. 
Despite wars waged on its soils, assaults by earthquakes and that volcano eruption, Pompeii remains a vibrant, well-preserved and accessible destination.
As you navigate around the legendary city, remember all paths begin and end with beautiful frescoes depicting scenes from daily life. History, art and archaeology combine on a fascinating day trip to Naples and Pompeii from Rome.
Visiting Pompeii

Combine the highlights of southern Italy with a trip to Naples and visit to Pompeii's haunting ruins and climb to the smoking summit of volcanic Mt. Vesuvius. Lava flows have scarred the sides of Mt. Vesuvius, and are visible on the winding road up to the summit. Climb Mt. Vesuvius and hike through soft volcanic ash and pumice as you circle the crater, with panoramic views of the picturesque Bay of Naples. You may see plumes of steam issuing from the sleeping, but still active, volcano.
3007 Reviews
Hike up Mount Vesuvius and then explore the UNESCO-listed ruins of Pompeii on a must-do day trip from Rome! Going at a steady pace, the hike includes a walk on ... Read more
Location: Rome, Italy
Duration: 13 hours (approx.)
2018 Reviews
Combine a trip to Naples with a tour of Pompeii's ruins on a full-day excursion from Rome! From the comfort of your coach, see the sights of Naples, admiring ... Read more
Location: Rome, Italy
Duration: 13 hours (approx.)
1722 Reviews
Take this incredible Rome day trip to the Amalfi Coast, and discover the dreamy coastal scenery that typifies this stunning area of southern Italy. Spend time ... Read more
Location: Rome, Italy
Duration: 14 hours (approx.)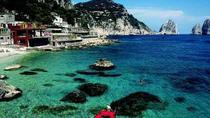 523 Reviews
Explore Italy's scandalously beautiful Campania region on a 3-day southern Italy tour from Rome, with 4-star hotel accommodation in Sorrento included. After ... Read more
Location: Rome, Italy
Duration: 3 days (approx.)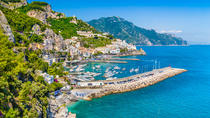 301 Reviews
Enjoy an overnight trip from Rome to the south of Italy, and visit the vibrant city of Naples – capital of Campania – as well as Pompeii, Sorrento and the ... Read more
Location: Rome, Italy
Duration: 2 days (approx.)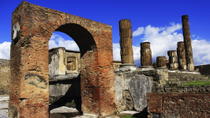 11 Reviews
Rewind 2,000 years with this private 2-hour walking tour of Pompeii, a UNESCO World Heritage site. Meet your knowledgeable guide at the entrance, and explore ... Read more
Location: Naples, Italy
Duration: 2 hours (approx.)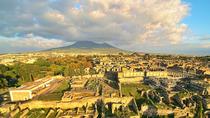 Guided full-day excursion to the Pompeii ruins and Sorrento. Enjoy a memorable day discovering the ancient ruins of Pompeii with a local licensed guide and ... Read more
Location: Naples, Italy
Duration: 7 hours (approx.)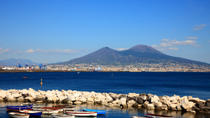 12 Reviews
Leave Rome and discover Naples, the Sorrento Coast and the island of Capri! Combining excursions with ample free time to explore at leisure, the 4-night tour ... Read more
Location: Rome, Italy
Duration: 5 days (approx.)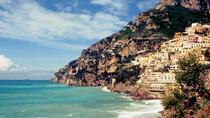 21 Reviews
Spend three days exploring Naples, Pompeii and Amalfi. You'll visit several UNESCO World Heritage Sites and discover the rich history of Italy. Departing Rome, ... Read more
Location: Rome, Italy
Duration: 3 days / 2 nights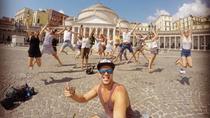 1 Review
Explore southern Italy in style on this 1-day tour for ages 18-39 to Naples and Pompeii by high-speed train from Rome. With map in hand, explore the ancient ... Read more
Location: Rome, Italy
Duration: 1 day (approx.)