Best Rome Walking Tours
By Viator, July 2015
Explore the Colosseum and Forum in style on a private walking tour with an art expert, and skip the queues for the Colosseum and Palatine Hill. Accompanied by your own private guide who specializes in art history, a private skip-the-line tour of the Colosseum, Palatine Hill and Roman Forum ensures you won't waste time waiting in line. Touring these ancient sites with a guide helps you make sense of the ruins, and an art expert can help sort the Ionic from the Doric when it comes to columns and capitals. Take a stroll along the ancient Sacred Way, hear bloody tales from the past in the Colosseum and take in magnificent views of Rome from Nero's Circus Maximus.
The Renaissance and baroque creations of classical wrote the blueprint for palace and church designs throughout Europe. The 15th to 17th centuries was a time when artists like Michelangelo, Bernini and Caravaggio were creating masterpieces of pure genius in the fields of painting, architecture and sculpture. To immerse yourself in the glories of classical Rome, this walking tour focuses on famous sights like the Trevi Fountain, Piazza Navona, the Pantheon and St. Peter's Basilica. A highlight is Michelangelos' Pieta sculpture, just inside the main entrance of St. Peter's.
Two of Rome's less-visited but essential districts are Trastevere, south of the Vatican, and the Jewish Ghetto, on the opposite bank of the Tiber River. Walking around these hidden areas takes you away from the crowds and off the beaten path, through more traditional parts of Rome. Take a walk with a Rome-ophile guide, and you'll hear the legends and secrets of Rome's most authentic neighborhoods and their cafés, synagogues and churches. Sights visited along the way include the Largo Argentina archaeological site, where Julius Caesar was murdered, and Rome's lovely market piazza, Campo de'Fiori.
When a city like Rome has thousands of years of history under its belt, you can be sure there are some ghosts lurking under those cobblestones. When the sun sets over Rome, another side of the city comes to life - an older and more mysterious city where fact and legend are intertwined, stimulating the imagination as much as the eye. Discover a Rome known only to a few on this nocturnal stroll through ghostly and curious sights like Castel Sant'Angelo and Campo de'Fiori.
There's so much to see in the Vatican Museums, it can easily feel overwhelming. To help you make sense of this vast collection, and ensure you don't miss the many highlights, take a walk with an art expert through the art-filled corridors and galleries of the Vatican. After avoiding the queues with skip-the-line entry, a private art tour of the Vatican Museums takes you to Michelangelo's Sistine Chapel, the Gallery of Maps, and Raphael's Rooms. Your art expert guide can answer questions about the artworks and provide essential background on their history, significance and style.
Rome is a photographer's dream, a history picture book come to life. Crammed with baroque palaces, ancient ruins and modern-day bustle, there's a photo opportunity at every turn. Led by professional, English-speaking photographers, who share a passion for Rome and for the art of photography, there are Rome photography tours for every interest: ancient Rome, the Vatican, grand monuments and hidden Rome. Whether your camera is a point-and-shoot cheapie or state-of-the-art digital SLR, you'll learn how to take great shots of iconic monuments and capture atmospheric images off the beaten track.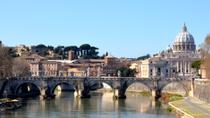 5 Reviews
Visit the Sistine Chapel before it officially opens, explore the Vatican Museums, and skip the lines at the Colosseum to see normally off-limits areas on this ... Read more
Location: Rome, Italy
Duration: 9 hours (approx.)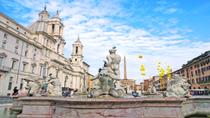 296 Reviews
Spend your morning on this classic Rome tour, seeing all the top attractions in Rome's 'centro storico' – its historic center. By both coach and foot, visit ... Read more
Location: Rome, Italy
Duration: 3 - 6 hours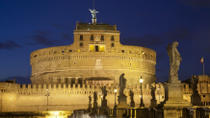 638 Reviews
Explore the heart of Italy's ancient capital and hear tales of myth and legend on this 1.5-hour ghost and mystery walking tour of Rome. When the sun sets, a ... Read more
Location: Rome, Italy
Duration: 90 minutes (approx.)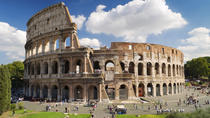 159 Reviews
Explore the Colosseum and Forum in style on a private walking tour with an art expert, and skip the queues for the Colosseum and Palatine Hill. Accompanied by ... Read more
Location: Rome, Italy
Duration: 3 hours (approx.)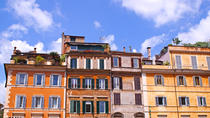 304 Reviews
Escape Rome's crowds to explore parts of the historic center that most tourists don't get to visit. You'll enjoy a leisurely stroll through the fascinating ... Read more
Location: Rome, Italy
Duration: 3 hours (approx.)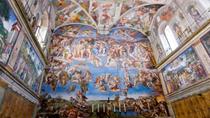 70 Reviews
Explore the art history of the Vatican Museums and St Peter's Basilica in style on a private walking tour with an art expert - and skip the queues. Accompanied ... Read more
Location: Rome, Italy
Duration: 3 - 3.5 hours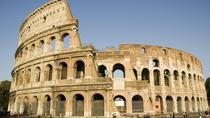 Marvel at the historic monuments of ancient Rome, explore the Capitoline Museum and the Ara Coeli, visit the Capitoline Hill and Vittoriano's Terrace, view the ... Read more
Location: Rome, Italy
Duration: 3 hours (approx.)