6 Reviews
Address:

Hemo Road, Rotorua, Rotorua, New Zealand

Hours:

Open daily. Summer: 8am – 6pm (until 5pm in Winter)

Admission:

Adults: NZ$40 - NZ$130, Children (5-15yrs): NZ$20 - NZ$65
Maori Arts and Crafts Institute (Te Puia) Tours
Te Puia, the Maori Arts and Crafts Institute was established by the New Zealand Parliament to guard and preserve Maori culture, housing the national schools of carving and weaving. Visitors interact with master craftsmen as they turn native hardwood and plant fibers into beautiful pieces of traditional art, spinning stories as they work.
Touring the facilities is interesting, informative and not to be missed, but the highlight is Te Po, Te Puia's authentic evening experience. As evening falls, you'll assemble in a carved meeting space and go on to participate in Maori rituals of friendship and greetting. As the night progresses, you'll feast on traditional cuisine as your guides will share Maori heritage, song and weaponry.
Te Puia is also the staging area for tours of the Te Whakarewarewa Thermal Valley, where there are numerous geysers and 3 regularly erupt - Kereru, Tohu and the world famous Pohutu geyser, which erupts around 20 times a day reaching heights of up to 30m (100ft).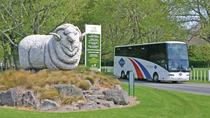 15 Reviews
Explore the top attractions of New Zealand's Waikato region on this full-day Waitomo and Rotorua tour from Auckland. Travel through King's Country to the ... Read more
Location: Auckland, New Zealand
Duration: 12 hours 30 minutes (approx.)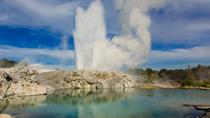 12 Reviews
Experience the culture and history of Te Puia, the New Zealand Maori Arts and Crafts Institute. Set in a stunning geothermal location with steaming vents, ... Read more
Location: Rotorua, New Zealand
Duration: 7 hours (approx.)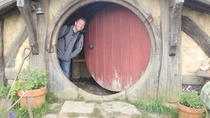 11 Reviews
Experience Maori culture, see the wildlife and natural wonders of New Zealand, and explore the magic setting for the 'Lord Of The Rings' movie trilogy on this ... Read more
Location: Rotorua, New Zealand
Duration: 9 hours (approx.)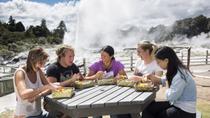 9 Reviews
"How would you like that cooked?" will never sound the same after lunch in Te Whakarewarewa Geothermal Valley. Enjoy a meal cooked over steam vents, an ancient ... Read more
Location: Rotorua, New Zealand
Duration: 2 hours 30 minutes (approx.)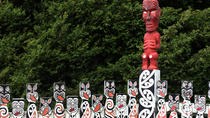 19 Reviews
Discover Rotorua's leading attractions on this five-hour morning tour. Highlights include the bubbling mud pools and steaming geysers at the Whakarewarewa ... Read more
Location: Rotorua, New Zealand
Duration: 5 hours (approx.)
356 Reviews
See all the highlights of the Waitomo Caves and Rotorua in one day. You'll take a guided tour of Waitomo Caves stalactites and glowworms, and see Rotorua's ... Read more
Location: Auckland, New Zealand
Duration: 13 hours (approx.)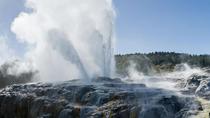 27 Reviews
Experience the amazing "birthplace of Tourism in New Zealand" – Rotorua! Rotorua is located in the North Island of New Zealand and is famous for its beauty, ... Read more
Location: Auckland, New Zealand
Duration: 13 hours (approx.)
You will be met and collected from outside the Tauranga Port gates and taken for a sight seeing journey to Rotorua. First up we travel past the Mt Maunganui ... Read more
Location: Tauranga, New Zealand
Duration: 7 hours (approx.)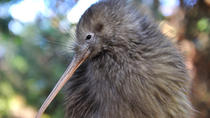 3 Reviews
The geothermal area of Rotorua and the Waitomo Glowworm Caves are must-see destinations for any traveler to the North Island of New Zealand. Your guide ... Read more
Location: Auckland, New Zealand
Duration: 1 day (approx.)