Viewing All 10 Photos
Certified photos by travelers like you.

Jim and Janet United States of America
December 2012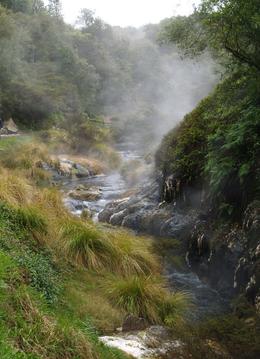 Steaming streams and lush vegetation in the valley of Waimangu geothermal system
April 2014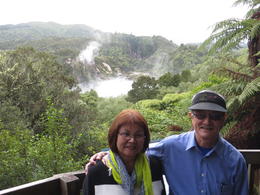 Mr. and Mrs. Furumoto enjoying a highlight with Trent who captured this moment. Thanks for a super tour and experience!
Anonymous
April 2009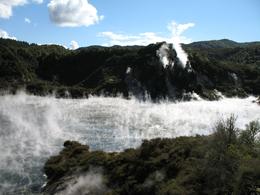 Frying Pan Lake at Waimangu volcanic valley. Unfortunately my photo doesn't do the lake justice, you really need to see it in person.