It's no surprise that Salzburg has been such a draw for tourists over the last several hundred years. Sitting on the Salzach River and a stone's throw away from the Bavarian Alps, the local geography is breathtaking. But it's not just the landscape that drives people there – the city is rich in exciting history. Salzburg is the birthplace of Mozart and where he performed his earliest concerts as a child prodigy, it boasts a wide array of beautiful Cathedrals which dominate the skyline of the old city and – of course – it was the setting for Julie Andrews' Oscar-winning musical phenomenon, The Sound of Music.
Day 1: Mozart and Local History
If the hills around Salzburg are alive with the sound of music, then the city is alive with the memory of Mozart's birth and residency here in his adolescence. Make sure to visit Mozart's birthplace, where he lived for seventeen years. It's now been converted into a museum to preserve the conditions in which Mozart lived in. You get to glimpse some of the instruments that the young musician plied his trade on. Afterward, try Mozart chocolate balls, a delicious local snack. Then head over to the old town, which is full of beautiful churches, such as the Franziskanerkirche and the Kollegienkirche, each with their own exciting story.

Day 2: The Sound of Music
For many people, the greater musical draw to Salzburg is The Sound of Music. Tours take place frequently and often burst into song, so make sure you've warmed up your vocal chords! You'll be taken to the Von Trapp house and shown the boating lake, the Cathedral where Julie Andrews tied the knot with Mr. Von Trapp and many other noticeable locations. If you still find yourself wanting more, visit the puppet show in the evening, which re-enacts the film with all of the original songs.
Day 3: The Alps and the Salt Mines
Salzburg is very close to the beautiful Lake District of the Alps, which is renowned for its picturesque and quaint towns and breathtaking landscape. Two major selling points of this part of the Alps are the Eagle's Nest and the Salt Mines. The Eagle's Nest was Hitler's hideout and it boasts remarkable views across the Alps, from 5,000 ft (1,524 m). The Salt Mines were Salzburg's main form of income and make for a great trip. Getting around them is great fun, with large slides and water rides through the glistening mines of white, brown, yellow and pink salt.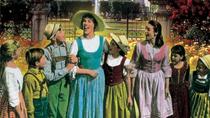 1797 Reviews
The hills are alive with The Original Sound of Music Tour in Salzburg. Enjoy a day trip visiting the breathtaking landscapes and locations where the famous ... Read more
Location: Salzburg, Austria
Duration: 4 hours (approx.)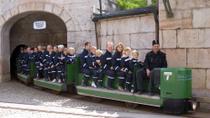 212 Reviews
Explore the underground world of a centuries-old Bavarian mine on a half-day tour from Salzburg. Choose from a morning or afternoon experience, and travel ... Read more
Location: Salzburg, Austria
Duration: 4 hours (approx.)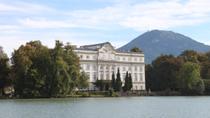 16 Reviews
Just a short walk from Salzburg's Old Town lies the historical Schloss Leopoldskron (Leopoldskron Castle), the iconic filming location of 'The Sound of Music.' ... Read more
Location: Salzburg, Austria
Duration: Varies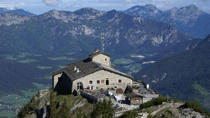 401 Reviews
Visit Kehlsteinhaus, better known as the Eagle's Nest, on a half-day tour from Salzburg. Journey through the spectacular scenery of Königsee River Valley ... Read more
Location: Salzburg, Austria
Duration: 4 hours 30 minutes (approx.)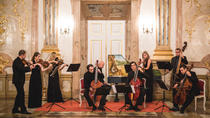 50 Reviews
Enjoy a classical music concert inside Schloss Mirabell's breathtaking Marble Hall. Dripping with old-world Austrian glamor, the hall's interior matches the ... Read more
Location: Salzburg, Austria
Duration: 90 minutes (approx.)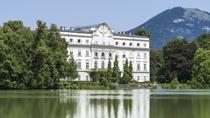 18 Reviews
Visit 'The Sound of Music' film locations, enjoy breakfast in a Rococo castle and learn about the real-life Von Trapp family on this private Viator Exclusive ... Read more
Location: Salzburg, Austria
Duration: 6 hours (approx.)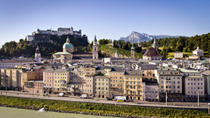 7 Reviews
See the best of Salzburg on this private 2-hour morning or afternoon sightseeing tour. The birthplace of Mozart, setting for 'The Sound of Music,' and home of ... Read more
Location: Salzburg, Austria
Duration: 2 hours (approx.)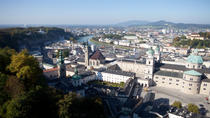 1 Review
Discover the top sights of Austria in five days on this round-trip, multi-day tour from Salzburg to Vienna! While you tour Austria's most popular attractions ... Read more
Location: Salzburg, Austria
Duration: 5 days/4 nights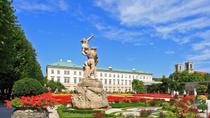 40 Reviews
Discover UNESCO–listed treasures in the Austrian city of Salzburg on this 2-hour city tour with coffee and cake. Follow a guide from bustling Mirabellplatz to ... Read more
Location: Salzburg, Austria
Duration: 2 hours (approx.)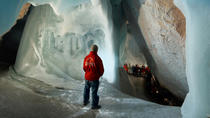 3 Reviews
Join a private guide to explore the largest ice caves in the world, the Werfen Ice Caves (Eisriesenwelt), on this private tour from Salzburg. Travel by luxury ... Read more
Location: Salzburg, Austria
Duration: 6 hours (approx.)