There's so much to do around Salzburg, from visiting romantic castles to exploring salt mines, ice caves or the house of a despot; and that's all before discovering the staggering natural beauty of the Alps surrounding the city.

The Sound of Music

Salzburg and the lakeland region are synonymous with The Sound of Music, so here's a chance to tour the locations of many of the movie's scenes and admire the majestic alpine scenery at the same time, as much of the landscape around St Gilgen and the beautiful Salzkammergut (Lake District) found its way into the film. Leopoldskron Castle provided a home for the Von Trapp family, the troublesome Maria was a novice at Nonnberg Abbey, and Maria and the Baron were married in the church in Mondsee, a photogenic town of brightly painted wooden houses.

Bavarian Mountains, Eagle's Nest and Salt Mines

For an action-packed day of discovery, combine three of Salzburg's most popular tours and save money into the bargain. Head for Obersalzberg in the Bavarian Alps to discover Hitler's infamous retreat at Eagle's Nest, perched high over a spectacular alpine valley. Combine this with a raft ride across the eerie subterranean lake at Hallein salt mines before falling in love with the lush scenery around Königssee (King's Lake) and touring the picture-perfect Bavarian village of Berchtesgaden.

Werfen Ice Caves

Warm clothing is advised to tour the Eisriesenwelt cave system at Werfen. The world's largest ice caves are approached by a scenic drive through the Salzach Valley and a spectacular cable-car ride before culminating in a steep 500-foot (134 m) climb, so stout shoes and a level of fitness are required. The reward for the uphill trek is a mystical world of sparkling ice formations in a series of cathedral-like caverns. This tour is not available in winter.

Christmas Markets Tour

Get into the festive spirit and discover the traditional Christmas markets in some of the Salzkammergut's cutest villages. First stop is Strobel for the village's renowned nativity scene, festooned with flickering candles and Christmas trees. A boat trip across the lake leads to the romantic market at St Wolfgang, heralded by illuminated stars and giant lanterns along the shoreline and backed by snowy Alpine peaks. Last stop is St Gilgen to buy gingerbread and sample heartwarming glühwien.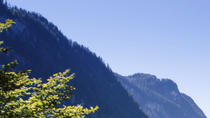 236 Reviews
Salzburg Super Saver combines two half-day trips into one memorable day offering great value for money. Start the morning with a tour through the Bavarian ... Read more
Location: Salzburg, Austria
Duration: 8 hours (approx.)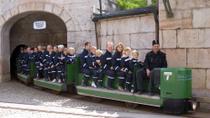 212 Reviews
Explore the underground world of a centuries-old Bavarian mine on a half-day tour from Salzburg. Choose from a morning or afternoon experience, and travel ... Read more
Location: Salzburg, Austria
Duration: 4 hours (approx.)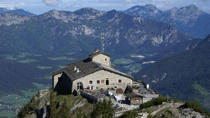 401 Reviews
Visit Kehlsteinhaus, better known as the Eagle's Nest, on a half-day tour from Salzburg. Journey through the spectacular scenery of Königsee River Valley ... Read more
Location: Salzburg, Austria
Duration: 4 hours 30 minutes (approx.)
67 Reviews
Combine two popular Salzburg tours and enjoy a full Salzburg experience! With your professional guide, spend time in the Austrian Alps experiencing the ... Read more
Location: Salzburg, Austria
Duration: 9 hours (approx.)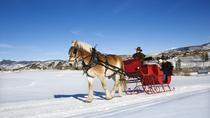 31 Reviews
Spend an afternoon in Austria's fairy tale winter wonderland on a private horse-drawn sleigh ride through the picturesque countryside around Salzburg. This ... Read more
Location: Salzburg, Austria
Duration: 3 hours (approx.)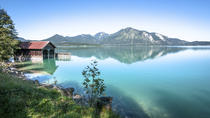 49 Reviews
This afternoon tour from Salzburg takes you high into the picturesque Bavarian Alps above the Obersalzberg. Enjoy magnificent views across the snowcapped ... Read more
Location: Salzburg, Austria
Duration: 4 hours (approx.)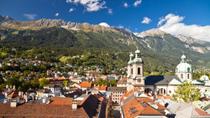 4 Reviews
This private tour from Salzburg takes you on a scenic journey through the Bavarian Alps and Inn Valley to the Austrian state of Tryol. In the capital city of ... Read more
Location: Salzburg, Austria
Duration: 8 hours (approx.)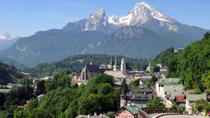 14 Reviews
Discover the breathtaking views from the Eagle's Nest (Kehlsteinhaus) in the Bavarian Alps on this private tour. Traveling from Salzburg, pass picturesque ... Read more
Location: Salzburg, Austria
Duration: 5 hours (approx.)
Feel as though you've stepped into a fairytale during this 8-hour tour of "Hohe Tauern," the largest national park in the Alps. Set beside a lake, ... Read more
Location: Salzburg, Austria
Duration: 8 hours (approx.)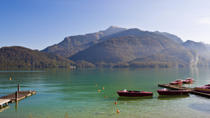 137 Reviews
On the Austrian Lakes and Mountains Salzburg Sightseeing Tour, experience the breathtaking beauty of one of Austria's most beautiful regions - the Lake ... Read more
Location: Salzburg, Austria
Duration: 4 hours (approx.)