Few movies are more iconic—or more treasured—than The Sound of Music. Travelers who love this classic film can find family adventures that bring them up close to the sites of Salzburg on one of these incredible tours. 
The hills will come alive during the Original Sound of Music Tour in Salzburg. Visitors can explore the breathtaking landscapes that made this movie famous while they wander through locations that served as impressive backdrops to one of the world's most-loved films. An expert guide will take travelers through the historical and architectural landmarks of Salzburg and provide behind-the-scenes info to guests.
Spendthrift travelers who want to add even more to their experience can take a super saver trip that includes the Original Sound of Music Tour and a day trip to the salt mines. This will take you through the picturesque Bavarian mountains to explore the famous salt mine grottoes before venturing to the Sound of Music convent at Nonnberg Abbey.
The musical's biggest fans will love a two-night Salzburg tour that includes a trip through favorite movie locations from the comfort of a coach bus. There's also the chance to attend the 50th Anniversary Gala for this iconic film.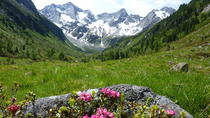 113 Reviews
Trace the footsteps of Maria and the Von Trapps on this 4-hour original 'Sound of Music' tour from Salzburg. Traveling by minivan, witness some of the ... Read more
Location: Salzburg, Austria
Duration: 4 hours (approx.)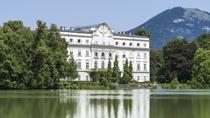 18 Reviews
Visit 'The Sound of Music' film locations, enjoy breakfast in a Rococo castle and learn about the real-life Von Trapp family on this private Viator Exclusive ... Read more
Location: Salzburg, Austria
Duration: 6 hours (approx.)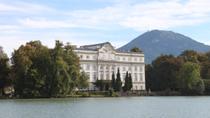 16 Reviews
Just a short walk from Salzburg's Old Town lies the historical Schloss Leopoldskron (Leopoldskron Castle), the iconic filming location of 'The Sound of Music.' ... Read more
Location: Salzburg, Austria
Duration: Varies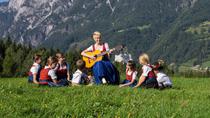 1 Review
Full Day Private Sound of Music Tour including breakfast at the Palace of Leopoldskron, hiking the Sound of Music Trail famous for the opening scene where ... Read more
Location: Salzburg, Austria
Duration: 9 hours (approx.)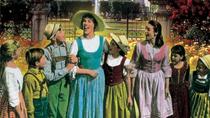 1797 Reviews
The hills are alive with The Original Sound of Music Tour in Salzburg. Enjoy a day trip visiting the breathtaking landscapes and locations where the famous ... Read more
Location: Salzburg, Austria
Duration: 4 hours (approx.)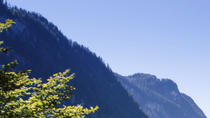 236 Reviews
Salzburg Super Saver combines two half-day trips into one memorable day offering great value for money. Start the morning with a tour through the Bavarian ... Read more
Location: Salzburg, Austria
Duration: 8 hours (approx.)
173 Reviews
This Salzburg Super Saver combines two popular tours into one memorable day, offering you great value for money. Start the day with a historical walking tour ... Read more
Location: Salzburg, Austria
Duration: 6 hours (approx.)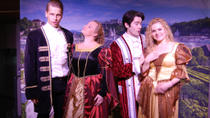 44 Reviews
Enjoy a night of traditional Austrian cuisine and entertainment at the Sound of Salzburg show at the acclaimed Sternbräu beer hall! Savor a 3- or 4-course ... Read more
Location: Salzburg, Austria
Duration: 1.5 or 3 hours (if dinner option selected)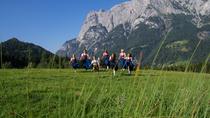 Explore Salzburg and its beautiful surroundings on the traces of the world famous musical "The Sound of Music". A licensed chauffeur and professional guide ... Read more
Location: Salzburg, Austria
Duration: 9 hours (approx.)
On this comprehensive 8-hour tour, see many of the original locations featured in the movie musical "The Sound of Music." With just your group and a ... Read more
Location: Salzburg, Austria
Duration: 8 hours (approx.)