El Limón Waterfall Tours
Whether it's hiking up the rugged terrain of Dominican Republic's tallest falls on foot or riding horseback through the steep mountain passes, a trip to the El Limón waterfall is a quintessential Dominican Republic experience. Crested mountaintops stretch some 2,100 feet into the sky, and tropical plants, like coffee and cocoa, line trails that lead to the impressive cascade. And if picturesque Caribbean landscape isn't enough, a crystal-clear natural pool at the foot of the falls offers tired travelers the perfect place to cool off after a hot mountain hike. 
Practical Info
The falls are located about a 35-minute walk from Sendero Arroyo Surdido. Guides are available, but travelers say well-marked trails make the path easy to self-navigate. The park entrance fee is about 50 pesos per person.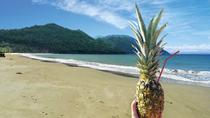 18 Reviews
Sample all the pleasures of the Samaná Autentica on this day trip from Punta Cana. See lush countryside landscapes by coach and then cruise by catamaran ... Read more
Location: Punta Cana, Dominican Republic
Duration: 10 hours (approx.)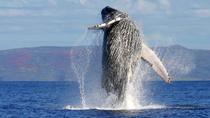 Out of the way to the Punta Cana airport, where we board our planes to take us to Santa Barbara de Samaná .  After arriving at the airport arroyo ... Read more
Location: Punta Cana, Dominican Republic
Duration: 8 hours (approx.)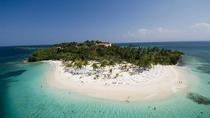 In this day trip, you'll take a bus ride along the northeastern coast of the Dominican Republic, while enjoying breathtaking landscapes, the sight of endless ... Read more
Location: Punta Cana, Dominican Republic
Duration: 9 hours (approx.)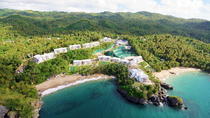 1 Review
We invite you to see the stunning landscapes of Dominican Republic as you make your way to Samana via bus and boat. You'll also stop at Miche, El Limon ... Read more
Location: Punta Cana, Dominican Republic
Duration: 7 hours (approx.)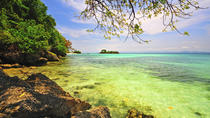 4 Reviews
Worry about nothing on this guided tour of the Samaná Peninsula! Travel by safari truck to Rancho Aventuras for a horseback ride to a thundering waterfall ... Read more
Location: La Romana, Dominican Republic
Duration: 12 hours (approx.)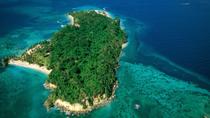 Start the day with an exciting flight in a turboprop aircraft headed to Samana. Getting off the plane you will head for a mountain range called Sierra de ... Read more
Location: La Romana, Dominican Republic
Duration: 9 hours (approx.)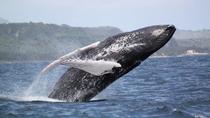 Travel by plane to see the whales of Samana, and have the whole day to spend whale watching, riding on horseback through tropical rainforests, and cooling off ... Read more
Location: Punta Cana, Dominican Republic
Duration: 10 hours (approx.)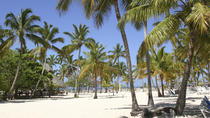 This 5-hour guided tour packs in the pleasures of the Samaná Peninsula and includes a boat ride to Cayo Levantado, a slice of Caribbean paradise. First, a ... Read more
Location: Samaná, Dominican Republic
Duration: 5 hours (approx.)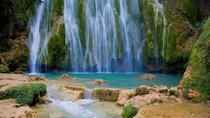 18 Reviews
This Samana day trip by land via bus and boat, includes lunch and drinks and a visit to El Limon Waterfall and Cayo Levantado, also known as Bacardi Island. ... Read more
Location: Punta Cana, Dominican Republic
Duration: 9 hours (approx.)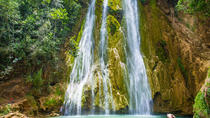 1 Review
Are you having a tough time choosing just ONE excursion? If so, look no further than Samana by Bus The tour is, arguably, 3 excursions in ONE: Safari ... Read more
Location: Punta Cana, Dominican Republic
Duration: 9 hours (approx.)