This mission was originally established in 1716 as Nuestra Señora de la Purísima Concepción de los Hainais in East Texas with the purpose of converting local Native Americas to Christianity. It was moved to San Antonio in 1731, and today stands as the best preserved of the Texas missions. An interesting fact about these missions is they were not churches but Indian towns with the church as the focus where Native Americans learned to become Spanish citizens -- a process that required becoming Catholic.

Visiting the site today, you'll get a clear sense of what mission life was like hundreds of years ago. It's also interesting to take in the stone building with its Spanish Colonial architecture. Notice the intricate Renaissance details, colorful Moorish designs, Romanesque attributes and gothic arches. On the grounds, you can still see the quarry from which the Native Americans collected the stone to build the mission. The preserved church is now an active parish where you can attend services and hear the choir sing beautiful Spanish songs. While much of the facade's geometrical designs have faded, you can still view original symbolic and decorative frescos in several of the rooms. The most well-known fresco resides on the convento room ceiling, thought to be a rendering of God as a mestizo.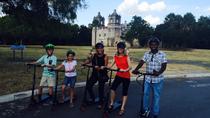 Discover more of San Antonio with a guided, 2-hour tour on a new, state-of-the-art electric scooter. This is the only motorized tour to the incredible site of ... Read more
Location: San Antonio, Texas
Duration: 2 hours (approx.)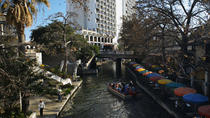 204 Reviews
Discover the origins of San Antonio on a sightseeing tour featuring sights including the Alamo, Mission San Jose and the Japanese Sunken Gardens.
Location: San Antonio, Texas
Duration: 8 hours (approx.)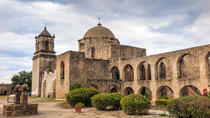 13 Reviews
The Highlights tour takes you to the best San Antonio has to offer.
Location: San Antonio, Texas
Duration: 3 hours 30 minutes (approx.)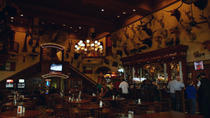 55 Reviews
Get a complete San Antonio experience at an affordable price with this convenient combo package. Enjoy a two-day hop-on hop-off pass on an old-fashioned ... Read more
Location: San Antonio, Texas
Duration: Flexible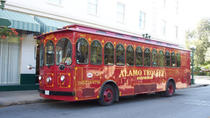 6 Reviews
Discover San Antonio on a sightseeing tour that travels to the city's top sights. See attractions including the Alamo, HemisFair Park, Tower of the Americas, ... Read more
Location: San Antonio, Texas
Duration: Varies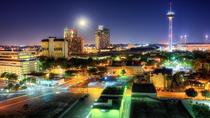 1 Review
This is Part 2 of a two part grand overview of San Antonio, it's 300 year history, confluence of cultures .and architecture. This tour makes 3 stops.
Location: San Antonio, Texas
Duration: 4 hours (approx.)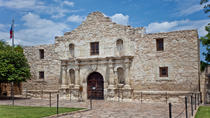 17 Reviews
For total flexibility, the Alamo Hop On Hop Off Trolley is the way to go! Discover the best of San Antonio at your own pace. The trolley stops at all of the ... Read more
Location: San Antonio, Texas
Duration: Flexible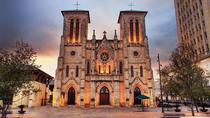 1 Review
Tour includes the confluence of cultures that make San Antonio unique. Includes exciting narrative w/sound effects about historical sites & and significant ... Read more
Location: San Antonio, Texas
Duration: 8 hours (approx.)