132 Reviews
Address:

15500 San Pasqual Valley Road, Escondido, San Diego 92027, USA

Hours:

Open daily 9am - 5pm, sometimes closes at 6pm

Admission:

Adults: US$37, Children (3-11yrs): US$27
San Diego Zoo Safari Park Tours
Take a walk on the wild side at the San Diego Zoo Safari Park, an 1,800 acre (728 hectare) open-range zoo where herds of giraffes, zebras, rhinos, and other animals roam the open valley floor. The best part is riding the African Express, an open-air, soft-wheeled tram that ferries you around the world's second-largest continent in what feels like a 30 minute safari.
The San Diego Zoo Safari Park houses some 3,500 animals from about 430 species. Animals are in enclosures so naturalistic it's as if the humans are the guests. Habitats include Elephant Overlook, Lion Camp, and the African Aviary. In Nairobi Village, young kids will enjoy the nursery, where young animals are seen frolicking about; there's even a petting station.
The San Diego Zoo Safari Park offers many extra animal encounter experiences, including Photo Caravans that drive right up alongside the animals and the chance to stand ringside as a cheetah whizzes by you chasing a mechanical rabbit. There are also amphitheaters, which schedule shows two or three times daily.
Practical Info
The San Diego Zoo Safari Park is 34 miles (54 kilometers) north of San Diego. To get here, take Interstate 15 to Via Rancho Parkway, then follow signs for about 3 mi (5 km). A number of dining options, gifts shops, and markets are located throughout the park. The park also has a number of family-friendly activities and experiences. Plan to spend the better part of a day here.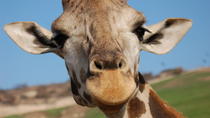 25 Reviews
Inspired by the African Serengeti and the endless expanses of the Asian plains, the 1,800-acre San Diego Zoo Safari Park offers you an exotic safari adventure ... Read more
Location: San Diego, California
Duration: Varies
6 Reviews
With literally thousands of wild animals including many on the endangered species list, its no wonder that San Diego Zoo is world famous. With more than 4,000 ... Read more
Location: San Diego, California
Duration: Varies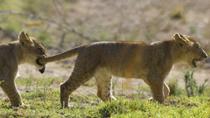 26 Reviews
Fancy a day trip into the deepest, darkest heart of Africa? Want to visit Asia on the same day? At San Diego Zoo Safari Park you can travel to faraway lands ... Read more
Location: San Diego, California
Duration: 7 hours (approx.)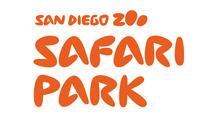 4 Reviews
Start and finish your day trip to San Diego Zoo Safari Park on the right note with this round-trip transport option from San Diego. Skip the hassle of making ... Read more
Location: San Diego, California
Duration: 7 hours (approx.)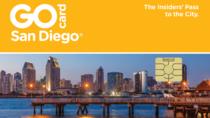 71 Reviews
With access to 43 attractions, activities and tours all around San Diego, the Go San Diego™ Card offers something for everyone! Visit the San Diego Zoo, ... Read more
Location: San Diego, California
Duration: Varies