San Diego RECOMMENDATIONS See all
San Diego in Summer
By Viator, April 2014
No reviews, be the first!
Summertime is the best time to visit San Diego. The weather heats up, the ocean breeze blows cool, and everyone who's not at work hits the beach. Add to that a healthy festival culture and a town that knows how to have a good time, and you've got it made in the San Diego sun. Here's what's hot in San Diego this summer.

Over 33 beaches line the San Diego coastline, and by order of the county, all of them are open to the public year-round. For the best of the beaches in San Diego, try Mission Beach, Coronado Beach, or La Jolla. Mission Beach has whale watching, jogging, and the famous Belmont Park with its amusement park rides, and Coronado Beach is both beautiful and famous for being the site of where Marilyn Monroe shot her Some Like It Hot. La Jolla is actually a great day trip because it's a charming little suburb of San Diego with great restaurants and area shopping, keeping you entertained for hours or days – whichever best suits you.

Come summertime in San Diego, there's the Coronado Summer Concert Series in Speckels Park which hosts free concerts every Sunday evening throughout the summer. The first and third Sundays also play host to local area artists who display and sell their work by the walkway.

Other great outdoor events in San Diego include the Rock 'n' Roll Marathon in June, where thousands of runners unite in Balboa Park to run to various popular San Diego destinations and rock out while bands play at various points along the course. It's some of the best fun under the southern Californian sun this side of the Mississippi, whether you're into running or not.

Contributed by Hudson Hornick
308 Reviews
Experience life at sea without leaving port by visiting the USS Midway Museum, San Diego's newest visitor attraction. A visit to this historic naval aircraft ... Read more
Location: San Diego, California
Duration: Flexible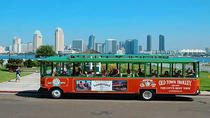 201 Reviews
Discover San Diego at your leisure with a one-day ticket on the Hop-on Hop-off Trolley Tour. Create your own itinerary to see the most popular sights of San ... Read more
Location: San Diego, California
Duration: 1 day pass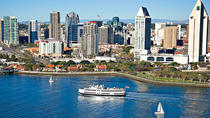 34 Reviews
There's no better way to relax and enjoy San Diego! Take in the sights, listen to relaxing music, linger in the sun and visit the captain. Indulge in a lavish ... Read more
Location: San Diego, California
Duration: 2 hours (approx.)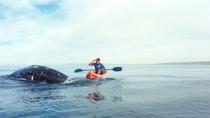 3 Reviews
Kayak out from La Jolla Shores and watch the magnificent whales as they migrate between Alaska and Baja, Mexico.
Location: San Diego, California
Duration: 3 hours (approx.)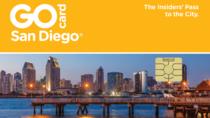 67 Reviews
With access to 43 attractions, activities and tours all around San Diego, the Go San Diego™ Card offers something for everyone! Visit the San Diego Zoo, ... Read more
Location: San Diego, California
Duration: 1, 2, 3, 4 or 7 days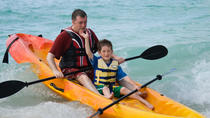 63 Reviews
This popular kayak tour will allow you to kayak the La Jolla sea caves and ecological reserve, which boasts an amazing array of scenery and wildlife you can't ... Read more
Location: San Diego, California
Duration: 2 hours (approx.)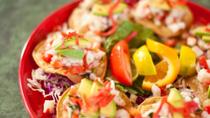 18 Reviews
The Tequila, Tacos and Tombstones Culinary Tour offers you the chance to sample some of the finest cuisine in San Diego's Old Town! While you explore this ... Read more
Location: San Diego, California
Duration: 2 hours 30 minutes (approx.)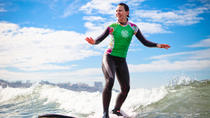 6 Reviews
Learn to surf in one of Southern California's most beautiful settings – La Jolla Shores. Qualified and encouraging instructors teach year-round surf lessons ... Read more
Location: San Diego, California
Duration: 90 minutes (approx.)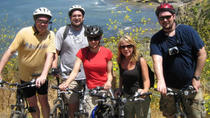 6 Reviews
Escape the traffic and enjoy the great outdoors on a guided bike tour along the La Jolla coast, just a few miles north of San Diego. Ride along one of the most ... Read more
Location: San Diego, California
Duration: 2 hours (approx.)