Willy Wonka would tip his hat to Domingo Ghirardelli, whose business became the West's largest chocolate factory in 1893. The square is no longer a factory, of course. Since then, it's evolved into a handsome three-level luxury mall with spiffy ...
Viewing All 2 Photos
Certified photos by travelers like you.
July 2008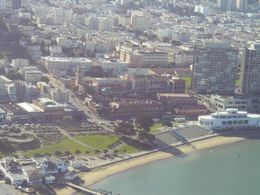 Ghirardelli Square, a must see. Great chocolate!