2254 Reviews
Address:

1 Muir Woods Road, Mill Valley, California 94941, USA

Hours:

Daily 8am–6pm

Admission:

$10
The Muir Woods National Monument is a must-see destination on any visit to the San Francisco Bay Area. Part of the Golden Gate National Recreation Area, the forest is just a short drive from the city, 12 miles (19 km) north across the Golden Gate Bridge, making it an easy day trip from San Francisco.
The protected nature reserve is home to one of the world's last remaining coastal redwood forests, made up of the tallest living things on earth. Walking among these giant trees is an incredible experience only found in Northern California and a small part of southern Oregon.
Insider's Tip: The site is not easily accessible via public transit, and parking is extremely limited. Plan to carpool and arrive early (between 8am and 9:30am) or late (one to two hours prior to closing) to secure a spot. Or, skip the hassle of figuring out transportation by booking a tour that includes transport from San Francisco — or even combines a trip to the woods with a visit to Sausalito, wine country, or Alcatraz.
Practical Info
To get to Muir Woods from San Francisco, drive north on Highway 101, exit at Highway 1, and continue north along Highway 1/Shoreline Highway. Then take Panoramic Highway, a right-hand fork. Continue about one mile (1.5 km) to Four Corners, where you'll turn left onto Muir Woods Road.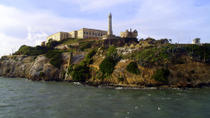 959 Reviews
Contrast the brutal austerity of Alcatraz with the sheer beauty of Muir Woods and Sausalito on this enthralling day trip from San Francisco. It's a whole day ... Read more
Location: San Francisco, California
Duration: 8 hours (approx.)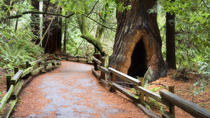 1313 Reviews
Discover why Muir Woods and the Northern California wine country are two of San Francisco's most popular day-trip destinations on this great value tour combo. ... Read more
Location: San Francisco, California
Duration: 9 hours (approx.)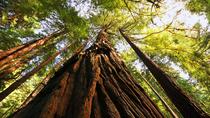 2296 Reviews
Take time out from San Francisco on a half-day trip to Muir Woods and Sausalito. This enthralling half-day trip takes you across the Golden Gate Bridge to the ... Read more
Location: San Francisco, California
Duration: 4 hours (approx.)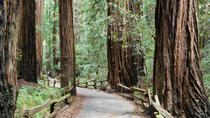 355 Reviews
Combine a visit to Muir Woods and Sausalito with a fabulous cruise on San Francisco Bay. You'll cross the Golden Gate Bridge to the Bay area's most popular ... Read more
Location: San Francisco, California
Duration: 5 hours 30 minutes (approx.)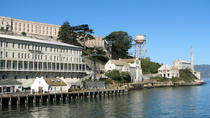 9 Reviews
See the best of the Bay Area in a convenient way with this 3-in-1 sightseeing package that introduces you to some of the most popular destinations in and ... Read more
Location: San Francisco, California
Duration: 2 days (approx.)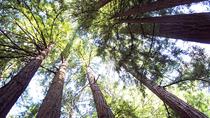 30 Reviews
Venture north over the Golden Gate Bridge to an isolated canyon filled with ancient coastal redwood trees, also known as Muir Woods National Monument. Enjoy ... Read more
Location: San Francisco, California
Duration: 3 hours 30 minutes (approx.)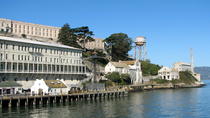 1 Review
Explore two popular Bay Area destinations — Muir Woods National Monument and the world famous Alcatraz Island — In this ultimate 1-day tour to visit two of San ... Read more
Location: San Francisco, California
Duration: 1 day (approx.)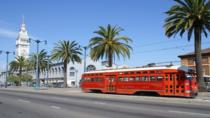 291 Reviews
Treat yourself to a deluxe combination tour containing all of the best that San Francisco has to offer: city tour, the giant redwoods of Muir Woods and ... Read more
Location: San Francisco, California
Duration: 8 hours (approx.)
21 Reviews
Redwoods, hiking, and world-class wine, beer and cheese. Experience all this and more on a day trip to Muir Woods and Sonoma wine country. Pass through the ... Read more
Location: San Francisco, California
Duration: 10 hours (approx.)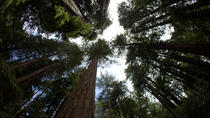 9 Reviews
Discover the magic of world-famous Muir Woods and the exciting wines of Sonoma County during this full-day combo tour from San Francisco. Get out and enjoy the ... Read more
Location: San Francisco, California
Duration: 9 hours (approx.)