Perfectly arranged on a secure little bay harbor, Sausalito is undeniably lovely. Named for the "tiny willows" that once populated the banks of its creeks, it's a tiny settlement of pretty houses that tumble neatly down a green hillside into a well-heeled downtown. The town is also renowned for its houseboat community, one of the worlds largest and most diverse, ranging from mansions to hippie hovels, all moored along Richardson Bay.
It's easy to imagine Sausalito as a small seafaring center populated by fisherfolk, as it once was, but there's no denying that Sausalito today is a fiercely fashionable tourist haven, jam-packed with both junkie souvenir shops and costly boutiques. Much of Sausalito affords uninterrupted views of San Francisco and Angel Island and, due to the ridgeline at its back, fog generally bypasses this charmed spot. A coffee, a quick shopping stroll, and a walk along the bayfront makes for a perfect day trip.
Practical Info
To get to Sausalito by car from San Francisco, take the Alexander Avenue exit (the first exit after the Golden Gate Bridge) and follow the signs into Sausalito. There are five municipal parking lots in town. You can also travel by Golden Gate Transit bus, which runs daily to Sausalito from San Francisco. Get out on the water for a fun and easy method for getting to Sausalito. Golden Gate Ferries operate to and from the San Francisco Ferry Building.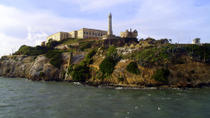 959 Reviews
Contrast the brutal austerity of Alcatraz with the sheer beauty of Muir Woods and Sausalito on this enthralling day trip from San Francisco. It's a whole day ... Read more
Location: San Francisco, California
Duration: 8 hours (approx.)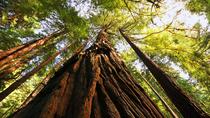 2296 Reviews
Take time out from San Francisco on a half-day trip to Muir Woods and Sausalito. This enthralling half-day trip takes you across the Golden Gate Bridge to the ... Read more
Location: San Francisco, California
Duration: 4 hours (approx.)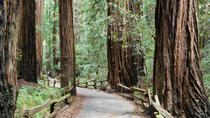 355 Reviews
Combine a visit to Muir Woods and Sausalito with a fabulous cruise on San Francisco Bay. You'll cross the Golden Gate Bridge to the Bay area's most popular ... Read more
Location: San Francisco, California
Duration: 5 hours 30 minutes (approx.)
106 Reviews
You'll start your thrilling day with a trip to Alcatraz! You'll hop the ferry to Alcatraz Island for a fascinating audio walking tour of the notorious former ... Read more
Location: San Francisco, California
Duration: Varies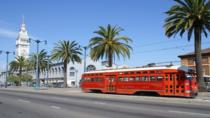 291 Reviews
Treat yourself to a deluxe combination tour containing all of the best that San Francisco has to offer: city tour, the giant redwoods of Muir Woods and ... Read more
Location: San Francisco, California
Duration: 8 hours (approx.)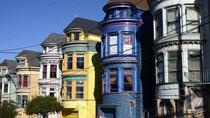 36 Reviews
Tour the city of San Francisco and explore famous Muir Woods, home to the world's largest redwood trees on this small-group tour. Snap photos of places such as ... Read more
Location: San Francisco, California
Duration: Flexible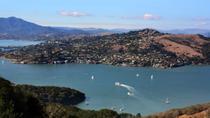 5 Reviews
Soak up the beauty and colors of this scenic landscape on this unforgettable helicopter tour to Sausalito! This spectacular day trip also includes a ... Read more
Location: San Francisco, California
Duration: 3-5 hours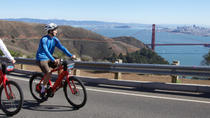 20 Reviews
Pedal across the Golden Gate Bridge on this scenic San Francisco bike tour, a family-friendly adventure bringing you up close to the city's most famous ... Read more
Location: San Francisco, California
Duration: Tour lasts between 2.5 and 3 hours; bike rental valid for 24 hours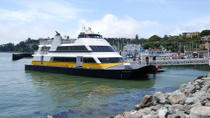 12 Reviews
Hop aboard the ferry for a trip from San Francisco to Sausalito or Tiburon. This one-way or round-trip ferry service takes you across San Francisco Bay with ... Read more
Location: San Francisco, California
Duration: 25 - 60 minutes
Set sail on fresh Sunday mornings aboard the traditional Schooner FREDA B for a special ecology tour out the Golden Gate Bridge along the Marin Headlands. ... Read more
Location: Sausalito, California
Duration: 2 hours 30 minutes (approx.)