The Castro District, known otherwise as simply, "the Castro," is widely considered the United States' gay capital. Not only is it the largest, but also the country's first. Regardless of a visitor's sexual orientation, the Castro is full ...
Tours & Tickets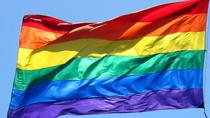 73 Reviews
Step out on a historical walking tour of San Francisco's internationally renowned gay neighborhood, the Castro. While walking you will learn about the history ... Read more
Location: San Francisco, California
Duration: 2 hours (approx.)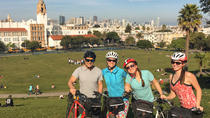 A bike tour meets food tour that is an in-depth exploration of the food, art and culture of San Francisco's coolest and most vibrant neighborhood.
Location: San Francisco, California
Duration: 3 hours 30 minutes (approx.)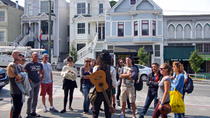 1 Review
Explore the social movements and hip neighborhoods that shaped San Francisco into the city it is today. Visit ground zero for Harvey Milk's gay civil rights ... Read more
Location: San Francisco, California
Duration: 3 hours (approx.)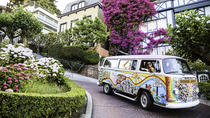 34 Reviews
For an unforgettable City Sightseeing tour, hitch a ride in a 1970's VW Hippie bus. This is an authentic and unique way to experience San Francisco. This tour ... Read more
Location: San Francisco, California
Duration: 2 hours (approx.)
Embark on a 9-hour journey for a comprehensive 'Day in the Bay.' This tour will give you the opportunity to stop at 11 different locations, 5 various photo ... Read more
Location: San Francisco, California
Duration: 9 hours (approx.)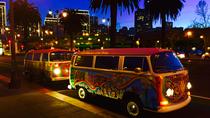 9 Reviews
For an unforgettable view of San Francisco at night hitch a ride in a 1970's VW Hippie bus. This Night Tour is an authentic and unique way to experience San ... Read more
Location: San Francisco, California
Duration: 2 hours (approx.)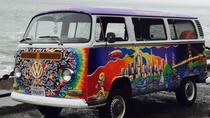 2 Reviews
For an unforgettable City Sightseeing tour, hitch a ride in a 1970's VW Hippie bus. This is an authentic and unique way to experience San Francisco. This tour ... Read more
Location: San Francisco, California
Duration: 4 hours (approx.)
An electric bike tour full of easy pedaling, compelling stories, essential neighborhoods, and the best views in the city. The tour lasts 5.5 to 6 hours and ... Read more
Location: San Francisco, California
Duration: 5-6 Hours
The best spots, in the least amount of time, with our open-air minibus. See San Francisco's highlights, including the Painted Ladies from "Full House". ... Read more
Location: San Francisco, California
Duration: 2 hours 30 minutes (approx.)
12 Reviews
There's no better way to immerse yourself in the magic of San Francisco than on a bicycle. The New Classic is your introduction to the city's colorful history ... Read more
Location: San Francisco, California
Duration: 4.5 to 5-hours (approx.)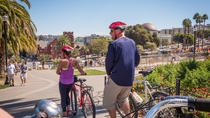 Take a self-guided tour of the San Francisco's Mission District, Golden Gate Park, and all the coolest neighborhoods of the city on your own schedule. This ... Read more
Location: San Francisco, California
Duration: Flexible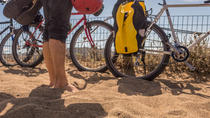 Explore San Francisco's most captivating nature destinations including beautiful Golden Gate Park and Baker Beach by bike.  The tour will also present amazing ... Read more
Location: San Francisco, California
Duration: 5 hours (approx.)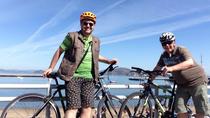 Explore San Francisco like a local. Rent from your choice of Trek, Giant, or Cannondale models and specialized hybrid bikes, comfortable to ride along the ... Read more
Location: San Francisco, California
Duration: Flexible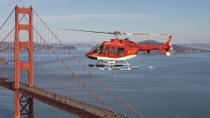 252 Reviews
Imagine San Francisco as you've never seen it before! On a San Francisco Vista Grande Helicopter Tour you'll see all the famous sites: Alcatraz Island, ... Read more
Location: San Francisco, California
Duration: 25 - 30 minutes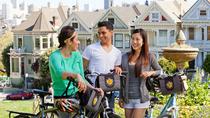 4 Reviews
See the best of San Francisco on this comprehensive (but easy) bike tour! Admire top San Francisco attractions including the Transamerica Pyramid, AT&T ... Read more
Location: San Francisco, California
Duration: 4 hours (approx.)