Always boasted as one of the best views in the city, Twin Peaks refers to two hills smack dab in the center of San Francisco. Twin Peaks gives visitors an easily accessible and completely free way to get your bearings on the best of downtown San Francisco, Oakland, Berkeley and the bay. Great for sunrises, sunsets, picnics, or simply a walk to see all that moves and shakes down below; Twin Peaks is one of San Francisco's natural delights.

On a clear day you can see for miles. Off to the west lies the bird sanctuary called Fallaron Islands and to the north, the illustrious Golden Gate. Look downtown and spot the bay Bridge and Oakland off in the distance beyond that. Walk to the North Peak (Eureka Peak) and find a tourist vista point named Christmas Tree Point for the trees the early settlers felled there.
Practical Info
Twin Peaks is easily accessible by foot or by car. By car, Portola Drive will lead you right to Twin Peaks Blvd. If you're walking, the historic F-Market streetcar line from downtown will take you to Market and Castro.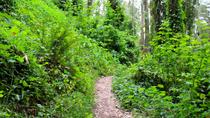 25 Reviews
Take a walking tour to the next level! Embark on a 3-hour urban jungle hike through San Francisco to experience the city's wild side. Tackle the ... Read more
Location: San Francisco, California
Duration: 3 hours (approx.)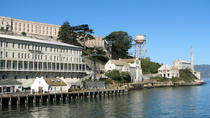 5 Reviews
See the best of the Bay Area in a convenient way with this 3-in-1 sightseeing package that introduces you to some of the most popular destinations in and ... Read more
Location: San Francisco, California
Duration: 2 days (approx.)
3 Reviews
Spend the day exploring San Francisco on this small-group full-day, guided sightseeing tour from the South Bay. Leave Cupertino, Fremont or San Jose for the ... Read more
Location: San Jose, California
Duration: 1 day (approx.)
4 Reviews
The Bay Bridge and Golden Gate Bridge are just a few of the landmarks you'll see on this full-day city tour of San Francisco. Travel over the hilly terrain by ... Read more
Location: San Francisco, California
Duration: 10 hours (approx.)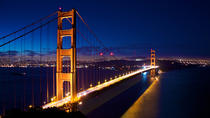 3 Reviews
San Francisco 3 hour tour. You will enjoy breathtaking views and world known landmarks of San Francisco in a private luxury vehicle with a private chauffeur.
Location: San Francisco, California
Duration: 3 hours (approx.)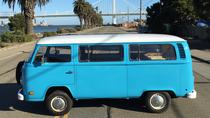 1 Review
Go on a 'trip' with Hippie Tours of San Francisco's historic hippie areas. Hippie Tour the City of San Francisco plus Golden Gate Bridge, Twin Peaks, and ... Read more
Location: San Francisco, California
Duration: 2 hours 30 minutes (approx.)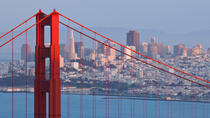 398 Reviews
Enjoy the beauty of San Francisco's waterfront plus superb vistas of Alcatraz Island and San Francisco Bay on this comprehensive half-day guided tour. It's ... Read more
Location: San Francisco, California
Duration: 3 hours 30 minutes (approx.)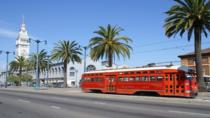 283 Reviews
Treat yourself to a deluxe combination tour containing all of the best that San Francisco has to offer: city tour, the giant redwoods of Muir Woods and ... Read more
Location: San Francisco, California
Duration: 8 hours (approx.)
On this 6 hour tour you'll be treated to stories about the neighborhoods, diversity, and geography of the area. We will exit the bus at several stops for ... Read more
Location: San Francisco, California
Duration: 6 hours (approx.)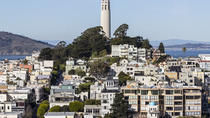 1 Review
Tour the city of San Francisco and snap photos of places such as Chinatown, Coit Tower, Haight-Ashbury, Twin Peaks and any other sites you request on this ... Read more
Location: San Francisco, California
Duration: Flexible