A lot is said about San Francisco, both by visitors and locals alike. Foreigners often dub it "the most European" city in America. W.H. Taft called it "the city that knows how," and Rudyard Kipling was known to have said "San Francisco has only one drawback: 'Tis hard to leave." Needless to say, it is one of America's pride and joys, a quirky cultural hotspot, a city of seven hills, one bay, and many fun and fun-loving people. Must be something in the air.
Day 1: See the City

San Francisco proper might not be that big of a city in terms of its geographical square footage, but it is larger-than-life with things to do. Consider one of the many tours available to get your bearings and see some of the traditional "must-sees" like the Cable Car, Alcatraz, and Fisherman's Wharf. Afterwards, walk, bike, or Segway through Panhandle Park to the beach (try and spot the windmill) and down to the waterfront. Water recreation is a great way to spend the afternoon, and from there you can relax into an evening dinner cruise with a beer or cocktail while the sun sets over stunning views of the rippling Pacific.
Day 2: Local Flavor

Part of the joy of San Francisco is simply being in the city, absorbing its culture of hippies, hipsters, business men and women, the sites, the smells, the fog. Today, take time to see the colorful neighborhoods while sampling some local fare. Many wonderful museums and parks are easily accessible as well. Drive over the Golden Gate, or cruise the Bay with champagne-filled glass to get a good sense of the waterways that define the city.
Day 3: Day Trips from the Bay
San Francisco is a million things to a million people, but an important one of those things is its close proximity to so much. Having run around the city in a day or two, many visitors can't wait to get to Wine Country. And who can blame them? Less than an hour from town awaits many a gorgeous vineyard, wine-tasting galore, culinary delights and fresh country air. Head to the Napa Valley and see where those famous California wines are grown. Or perhaps you want to see the amazing coastline south of San Francisco visiting Monterey and Carmel. A constant favorite, the notorious Alcatraz Island, is a fun way to spend a day and see what all the fuss is about.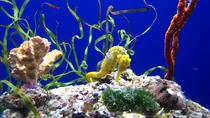 457 Reviews
Skip the line as you visit the California Academy of Sciences - the only place on the planet with an aquarium, a planetarium, a natural history museum and a ... Read more
Location: San Francisco, California
Duration: Flexible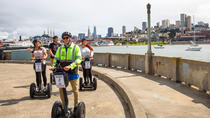 284 Reviews
Enjoy spectacular views of San Francisco Bay while you glide from site to site on an eco-friendly Segway - it's the coolest ride of the 21st-century! Far ... Read more
Location: San Francisco, California
Duration: 2 hours 30 minutes (approx.)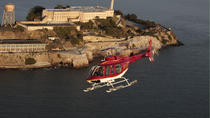 66 Reviews
See the best of San Francisco by combining a helicopter flight above the spectacular cityscape with a tour of one of its top landmarks. Spend up to 20 minutes ... Read more
Location: San Francisco, California
Duration: Flexible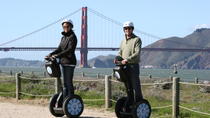 109 Reviews
Explore Alcatraz and take a city Segway tour to see top San Francisco attractions such as the Golden Gate Bridge, Coit Tower, and Fisherman's Wharf on this ... Read more
Location: San Francisco, California
Duration: 5 hours (approx.)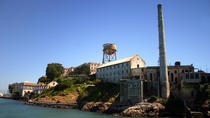 947 Reviews
Beat the crowds to Alcatraz, and experience San Francisco aboard an authentic cable car with a modern twist. This exclusive tour puts you on one of the first ... Read more
Location: San Francisco, California
Duration: 7 hours (approx.)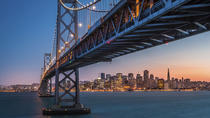 62 Reviews
Watch San Francisco move from evening to night on a twilight tour by double-decker coach. From Union Square, travel up and down the hilly city, admiring ... Read more
Location: San Francisco, California
Duration: 2 hours (approx.)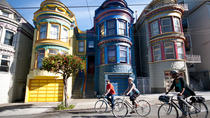 16 Reviews
There's no better way to immerse yourself in the magic of San Francisco than on a bicycle. The New Classic is your introduction to the city's colorful history ... Read more
Location: San Francisco, California
Duration: 4 hours 30 minutes (approx.)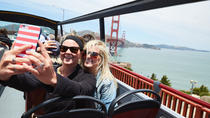 485 Reviews
Explore the best of San Francisco on board a Big Bus Tour. We offer the most comprehensive tour with over 20 hop-on hop-off locations spanning from Fisherman's ... Read more
Location: San Francisco, California
Duration: Varies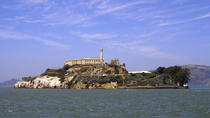 69 Reviews
This urban adventure in San Francisco takes you around the city in a safari-style open-air vehicle, then drops you off at the ferry to Alcatraz Island for the ... Read more
Location: San Francisco, California
Duration: 7 hours (approx.)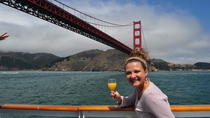 132 Reviews
Enjoy unbeatable views of San Francisco as you cruise the picturesque waters of the bay on a champagne brunch cruise. With terrific food and on board ... Read more
Location: San Francisco, California
Duration: 2 hours (approx.)