Halloween Tours
By Viator, September 2014
Whether you're getting down with the spooks of Savannah or the phantoms of Philadelphia, there are ghoulish Halloween thrills to be had all over the US.

Visit the ghosts and gravestones of Boston, where you'll hear about (or – who knows? – maybe meet) The Boston Strangler, and visit the resting place of Paul Revere and other Revolutionary heroes. There are more illustrious ghouls in Philadelphia, where history comes alive at night. Learn about the dancing statue of Benjamin Franklin and see where The Sixth Sense and other chilling films were made.

Ghostly gusts swirl through the Windy City as you board a speedboat and learn about Chicago's paranormal happenings. Your heart will be racing as you speed along Lake Michigan discovering the city's dark side. Or do you dare disturb the spirits of San Francisco's Chinatown? Expert guides explain the history of this fascinating district as they lead you down its streets and alleys, where offerings are still made to the gods of the old country.
167 Reviews
Immerse yourself in New Orleans' haunted side on this spooky nighttime walking tour. As you explore haunted sites in the French Quarter, such as the LaLaurie ... Read more
Location: New Orleans, Louisiana
Duration: 2 hours (approx.)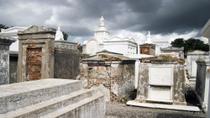 353 Reviews
Follow the ghosts of the numerous characters of New Orleans' mysterious past! Tour one of the city's most haunted cemeteries, St Louis Cemetery No. 1 and visit ... Read more
Location: New Orleans, Louisiana
Duration: 2 hours (approx.)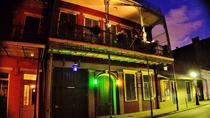 17 Reviews
Drink your way through the one of the oldest neighborhoods in the United States. This tour group discovers the rich culture and vibe of New Orleans' most ... Read more
Location: New Orleans, Louisiana
Duration: 2 hours (approx.)
9 Reviews
Fans of The Walking Dead are whisked away from Senoia, GA, aka Woodbury (an hour South of Atlanta), so they can continue their love of all zombified things! ... Read more
Location: Atlanta, Georgia
Duration: 3 hours (approx.)
62 Reviews
Learn about the supernatural side of New Orleans, including the city's most famous voodoo queen, on this walking tour that takes you to the French Quarter and ... Read more
Location: New Orleans, Louisiana
Duration: 2 hours (approx.)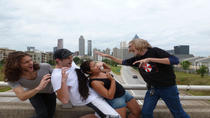 110 Reviews
Maximize your zombie knowledge while in Atlanta on The Big Zombie Tour based on 'The Walking Dead' film locations with an expert guide who will provide you ... Read more
Location: Atlanta, Georgia
Duration: 3 hours (approx.)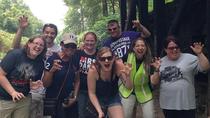 84 Reviews
The Touring Dead Walking Tour is specifically geared for fans of The Walking Dead. However, included along the route are locations used in other ... Read more
Location: Senoia, Georgia
Duration: 2 hours (approx.)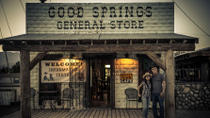 27 Reviews
Embark on a spooky ghost hunt in Goodsprings, Nevada, a mining town about 25 miles (40 km) from Las Vegas that has been featured on the Travel Channel's TV ... Read more
Location: Las Vegas, Nevada
Duration: 4 hours (approx.)
6 Reviews
Meet your guide at the Six Pence Pub and get ready for a spirited 2.5 hour Creepy Crawl Haunted Pub Tour. Make sure you ask your bartender for your free glow ... Read more
Location: Savannah, Georgia
Duration: 2 hours 30 minutes (approx.)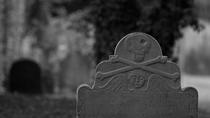 48 Reviews
On this 90-minute, small-group tour you'll walk the streets of Charleston, following in the footsteps of lords, generals, murderers, thieves and slaves. As you ... Read more
Location: Charleston, South Carolina
Duration: 90 minutes (approx.)