Few city entrances are as grand as San Fran's silvery Bay, and the often fog-draped 1937 Golden Gate Bridge is the waterway's signature Art Deco crown. San Francisco's pride and joy measures 12 miles (20km) across, 60 miles (95km) long and at points is only 6 feet (2m) deep at low tide.

Taking a Bay cruise while you're visiting San Francisco is a given, and with all manner of different cruises setting sail around the clock from legendary Fisherman's Wharf, there are plenty of options to choose from.

Sail across the water to see one of San Francisco's most popular attractions, the gloomy prison of Alcatraz on its rocky island outcrop. And of course the best way to see the Golden Gate Bridge is up-close and personal from the water. The city views of San Francisco are a sight in themselves from the Bay, along with the Marin Headlands, Angel Island State Park and the Oakland Bridge.
Sightsee across the Bay by cruising to the must-see village of Sausalito and the giant coastal redwoods of Muir Woods. Or hoist the mainsail and sail across the Bay in a yacht.

Another option is to simply choose your favorite time of day to take a cruise. A Champagne brunch cruise gets the day started in style on San Francisco Bay, while a lunch cruise combines a buffet feast with history and drama as you sail past Alcatraz.

The atmosphere is romantic on a sunset dinner cruise, as the sun dips behind the Golden Gate Bridge. Or glide into the evening on a dinner & dance cruise, with cocktails, a live band, scenic Bay sightseeing at twilight, and a four-course gourmet dinner served at table seating while you sail.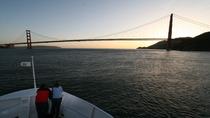 670 Reviews
Take the ultimate sunset cruise, California-style! Relax as you enjoy amazing views of San Francisco and a light appetizer buffet during this casual two-hour ... Read more
Location: San Francisco, California
Duration: 2 hours (approx.)
407 Reviews
Explore the best of San Francisco Bay on this great-value Alcatraz and sunset cruise combo in the summer months or hop aboard the twilight cruise in the winder ... Read more
Location: San Francisco, California
Duration: 6 hours (approx.)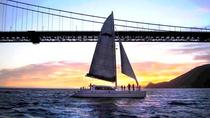 295 Reviews
Enjoy the serene San Francisco Bay at sunset on this evening with the Sunset Cruise aboard a luxurious catamaran. Sail by Alcatraz Island, under the Golden ... Read more
Location: San Francisco, California
Duration: 90 minutes (approx.)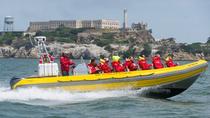 54 Reviews
Enjoy two separate adventures on San Francisco Bay with this combo experience that includes an Alcatraz tour inside the world famous prison and a sightseeing ... Read more
Location: San Francisco, California
Duration: 90 minutes (approx.)
Combine a inside tour of Alcatraz with the experience of our three unique attractions including Ripley's Believe It or Not! Odditorium, our Marvelous Mirror ... Read more
Location: San Francisco, California
Duration: Flexible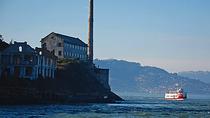 310 Reviews
Want to experience San Francisco's must-do attraction? Take the 60-minute Golden Gate Bay Cruise and you'll see why it's the perfect introduction to San ... Read more
Location: San Francisco, California
Duration: 60 minutes (approx.)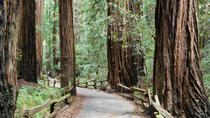 355 Reviews
Combine a visit to Muir Woods and Sausalito with a fabulous cruise on San Francisco Bay. You'll cross the Golden Gate Bridge to the Bay area's most popular ... Read more
Location: San Francisco, California
Duration: 5 hours 30 minutes (approx.)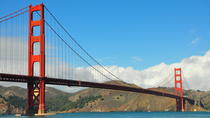 200 Reviews
Go under the iconic Golden Gate Bridge and the Bay Bridge on this scenic cruise along picturesque San Francisco Bay. Pass Alcatraz, Treasure Island and ... Read more
Location: San Francisco, California
Duration: 90 minutes (approx.)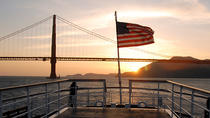 173 Reviews
What better way to conclude a day in San Francisco than watching the sun set over the San Francisco Bay on a dinner dance cruise? Enjoy a four-course dinner of ... Read more
Location: San Francisco, California
Duration: 2.5-hrs Sunday; 3-hrs Friday and Saturday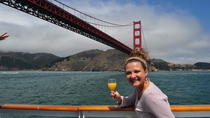 118 Reviews
Enjoy unbeatable views of San Francisco as you cruise the picturesque waters of the bay on a champagne brunch cruise. With terrific food and on board ... Read more
Location: San Francisco, California
Duration: 2 hours (approx.)