It's official - San Francisco has the most restaurants per capita than any other city in the world. This oft-touted claim to fame has been confirmed by independent analysts year after year, and while you'll undoubtedly have more than your fair share of fine dining within its 7x7 mile square footage, some of the best dining you're likely to have while in San Francisco can actually be found offshore, out on the Bay.

Consider this: ambiance is key to a good dining experience – as is the food. Well, on a dining cruise on the San Francisco Bay, you'll get the best of both. Other restaurants might have good views, but if you want to see the city in a whole new perspective and have your photographer friends drooling at the angles of your shots, you'd better get out on the water.

And there's little better way to do this than aboard a dining cruise. Whether it's a champagne brunch as you cruise under the Golden Gate Bridge,  a romantic dinner and dance session with a view of the twinkling city skyline at sunset, or even celebrating a holiday with loved ones on a Thanksgiving cruise – you don't have to sacrifice good food for an unbelievable time out on the water.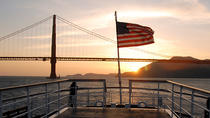 173 Reviews
What better way to conclude a day in San Francisco than watching the sun set over the San Francisco Bay on a dinner dance cruise? Enjoy a four-course dinner of ... Read more
Location: San Francisco, California
Duration: 2.5-hrs Sunday; 3-hrs Friday and Saturday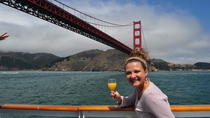 118 Reviews
Enjoy unbeatable views of San Francisco as you cruise the picturesque waters of the bay on a champagne brunch cruise. With terrific food and on board ... Read more
Location: San Francisco, California
Duration: 2 hours (approx.)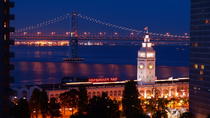 16 Reviews
Views from above, views from the water! Savor the breathtaking aerial views of San Francisco on a helicopter tour. Take in well-known landmarks from above, ... Read more
Location: San Francisco, California
Duration: 4 hours (approx.)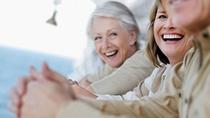 Enjoy unbeatable views of San Francisco as you cruise the picturesque waters of the bay on a special Mother's Day cruise. With terrific food and on board ... Read more
Location: San Francisco, California
Duration: 2 hours (approx.)