Squeezed into a tight grid, San Francisco's many beloved neighborhoods—each with its own charms and quirks—are its defining feature. Here's what you need to know about top neighborhood attractions for food, history, shopping, culture, and nightlife.
North Beach
From the Financial District to Fisherman's Wharf, North Beach draws locals and visitors to its nightlife, Italian restaurants, shopping on Grant Street, and people watching in Washington Square. Main attractions include Coit Tower and Beat-era spots like City Lights bookstore, Vesuvio Cafe, and the Beat Museum. Book a food walking tour of North Beach to explore its many culinary delights.
Fisherman's Wharf
Many visitors begin their San Francisco explorations at Fisherman's Wharf, where you can catch a cable car to Union Square, look out at Alcatraz Island, enjoy a bowl of clam chowder, and watch the sea lions laze around the docks at Pier 39. Tourist venues such as Madame Tussauds and Ripley's Believe It or Not can be found, as well as lesser-known gems such as Musée Mécanique. Many city tours start and end here, making it easy to see the neighborhood before or after sightseeing.
Chinatown
One of the biggest and oldest Chinatowns in North America, San Francisco's Chinatown is a must-visit. Starting at the intersection of Bush Street and Grant Avenue, walk through the Dragon Gate and head north on Grant to take in the bustle of souvenir shops, produce markets, and restaurants. Chinatown bumps right into North Beach, so you can easily explore both. Nearly all city tours include a stop or drive through Chinatown.
The Mission
Just southwest of SOMA, the Mission District is San Francisco's foodie central, home to everything from no-frills taquerias to some of the most sought-after restaurants in this restaurant-obsessed city. The nightlife scene also makes it a favorite with San Franciscans. To experience the best of the Mission, book a food or drinks walking tour, or check out Mission Dolores for a bit of history. The church is thought to be San Francisco's oldest structure, dating back to 1776. On a sunny day, Mission Dolores Park is the place to be for people watching.
Haight-Ashbury
Perhaps the most iconic SF neighborhood due to its association with 1960s counterculture, hippies, and the Summer of Love, Haight-Ashbury is known for Victorian homes, bars, and proximity to Golden Gate Park. The main drag is Haight Street, which intersects Ashbury Street and is home to vintage clothing stores, head shops, and independent record store Amoeba Music. One of the most popular tours is the Magic Bus, which features window projections that take you back to a '60s version of the Haight.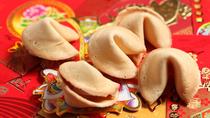 247 Reviews
Uncover the secrets of San Francisco's Chinatown district on this fascinating walking tour. Immerse yourself in the vibrant colors, buzzing atmosphere and rich ... Read more
Location: San Francisco, California
Duration: 2 hours 30 minutes (approx.)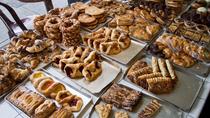 188 Reviews
Definitely one for the food lovers, the Little Italy and North Beach Walking Tour is a glimpse into the blend of culture and cuisine of San Francisco. Stroll ... Read more
Location: San Francisco, California
Duration: 3 hours (approx.)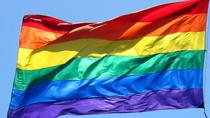 91 Reviews
Explore the historical, diverse and colorful sites of San Francisco's internationally renowned LGBTQ neighborhood, the Castro. Walk thru the many ... Read more
Location: San Francisco, California
Duration: 2 hours (approx.)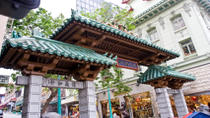 26 Reviews
Spend an evening exploring two of San Francisco's vibrant areas for food and nightlife on a walking tour through Chinatown and North Beach. On their own, they ... Read more
Location: San Francisco, California
Duration: 2 hours (approx.)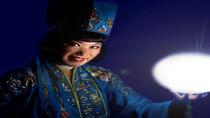 60 Reviews
Are you fascinated by ghosts? Join this evening walking tour and let the local guides bring to life the tales of San Francisco Chinatown's supernatural past ... Read more
Location: San Francisco, California
Duration: 90 minutes (approx.)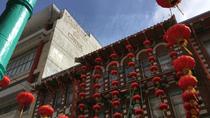 4 Reviews
One of San Francisco's most popular destinations for visitors is our Chinatown. Offered by a long established tour operator with talented, Chinatown native ... Read more
Location: San Francisco, California
Duration: 3 hours (approx.)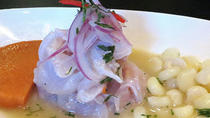 On the three hour Mission District Food Walking Tour, you will taste delectable foods from 5 uniquely different restaurants, mom-and-pop shops, ethnic eateries ... Read more
Location: San Francisco, California
Duration: 3 hours (approx.)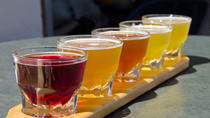 9 Reviews
Combine wonderful scenery with local food culture on this bike tour through San Francisco. Enjoy a fun, leisurely bike ride through San Francisco's diverse, ... Read more
Location: San Francisco, California
Duration: 3 hours (approx.)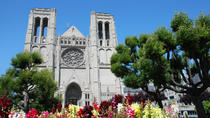 1 Review
For more than a century, San Francisco's Nob Hill has been associated with the upper crust, the 'beau monde.' Take a guided walking tour to admire the ... Read more
Location: San Francisco, California
Duration: 2 hours (approx.)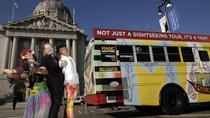 On this fun-filled historical city tour, hop aboard the Magic Bus that will transport you to 1960s San Francisco. Become a part of the Beatnik generation, see ... Read more
Location: San Francisco, California
Duration: 2 hours (approx.)