Perhaps you've heard, but San Francisco doesn't have the most appealing summer months. There's a Mark Twain quote of dubious authority, there's the scientific explanation involving terms like 'marine layer,' but the simple truth of the matter is that when summertime rolls around in San Francisco, the sun disappears, the fog rolls in, and it can get quite chilly. Unless you head over to Muir Woods in Marin or get a random, miraculous, heaven-sent day of sunshine, you'd better pack accordingly and remember to bring layers.
Still, to many of us, when the temperatures of our home cities are a roiling 100+, a break from the sun is quite welcome. It's all a matter of perspective. And even if you were searching for that glorious sunshine, you've got to love San Francisco – there's so much to do and see in this young, fun-loving city that you'll find yourself never wanting to leave.
Here's a good breakdown of things to do in San Francisco in the summer:

Concert and Festival Season:
One of the best things about summertime in San Francisco is that it's concert season. The Golden Gate Park Band holds free concerts in the park every Sunday from 1pm, and the Stern Grove Festival concerts promote the best in upcoming pop, opera, and jazz musicians every Sunday afternoon June through August. big summer events include Bay to Breakers (in May) and Outside Lands (in August)
Pick Some Berries:
During summertime, farms in the Bay area open their gates to visitors who want to try their hand at farming – well, harvesting. It's a great activity for kids – helps them learn the whole process, gets them outdoors (and in sunshine!), and keeps them active. Look to Swanton Coastways for delectable strawberries throughout August, and Peter A. Wolfe Ranch specializes in white peaches. For more information about U-pick farms, see the Swanton Berry Farms website.
Hit the Parks:
San Francisco has some great parks. From Golden Gate Park's attractions to a walk through the old growth forests of Muir Woods, the parks are great for bike riding, hiking, playing kickball, or just lounging about. The best part about Muir Woods is that it's located in Marin County which, as you may have heard, is where the fog stops and the sunshine begins. If you are looking for sunshine in a San Franciscan summer – that's your best bet.
Plan a Day Trip:
When San Francisco is socked in with fog, it's often warm and sunny just over either the Golden Gate Bridge or the bay Bridge. If you're craving sunshine, head up to Marin, go
wine tasting in Napa or Sonoma
, or explore the best of Oakland.

Contributed by Hudson Hornick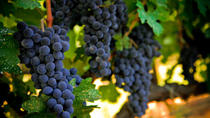 2049 Reviews
Wine taste your way through Napa and Sonoma on this day trip from San Francisco. Enjoy a comfortable, picturesque drive by luxury coach to wine country to ... Read more
Location: San Francisco, California
Duration: 8 hours (approx.)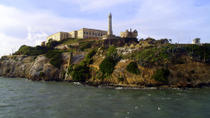 959 Reviews
Contrast the brutal austerity of Alcatraz with the sheer beauty of Muir Woods and Sausalito on this enthralling day trip from San Francisco. It's a whole day ... Read more
Location: San Francisco, California
Duration: 8 hours (approx.)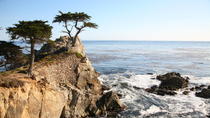 1128 Reviews
Cruise along California's spectacular coastline on a relaxing day trip from San Francisco. You'll follow Highway 1 to the beautiful Monterey Peninsula home of ... Read more
Location: San Francisco, California
Duration: 11 hours (approx.)
1260 Reviews
Take time out for a day trip into the wild beauty of Yosemite National Park from San Francisco. You'll spend 5 – 6 hours inside the park with a combination of ... Read more
Location: San Francisco, California
Duration: 14 hours (approx.)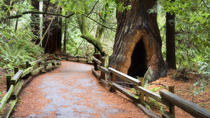 1310 Reviews
Discover why Muir Woods and the Northern California wine country are two of San Francisco's most popular day-trip destinations on this great value tour combo. ... Read more
Location: San Francisco, California
Duration: 9 hours (approx.)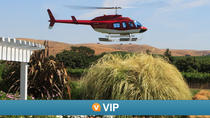 26 Reviews
Gaze out the window of your state-of-the-art helicopter for spectacular aerial views of San Francisco Bay, the Golden Gate Bridge, Alcatraz and Napa Valley's ... Read more
Location: San Francisco, California
Duration: 3 hours (approx.)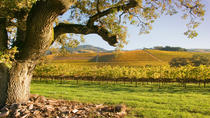 180 Reviews
Travel by luxury van through wine country's gorgeous vineyard-covered hills, on this day-trip to Napa and Sonoma from San Francisco. You'll visit at least two ... Read more
Location: San Francisco, California
Duration: 9 hours (approx.)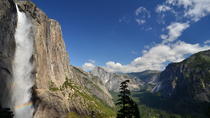 294 Reviews
Exchange the big-city charms of San Francisco for the fresh air and natural beauty of Yosemite, California's most famous national park. Choose to start your ... Read more
Location: San Francisco, California
Duration: 13 hours 30 minutes (approx.)
44 Reviews
Yosemite National Park is a must-visit California gem, and this day trip from San Francisco makes it easy. Leave the urban hustle-bustle behind and journey ... Read more
Location: San Francisco, California
Duration: 15 hours (approx.)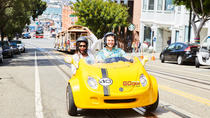 108 Reviews
It's the most exhilarating, entertaining and enlightening way to see San Francisco - the first-ever GPS-guided storytelling car! The clever talking car ... Read more
Location: San Francisco, California
Duration: Flexible