So you're in San Francisco and you're looking to visit what the locals call "The Rock". Anything you need to know? In short, yes. Aside from its extensive history as a military barracks, prison, and Native American political settlement, tours and ferry rides to Alcatraz routinely sell out early, so if you're thinking of booking your tickets, the old adage, "the early bird gets the worm" applies here.
Originally acquired for the US by John C Fremont in 1846 for the whopping grand total of $5,000, The Rock was eyed by the Army Corps of Engineers to become a fortified military outpost, later known as Fortress Alcatraz. Civil War broke out and due to its isolation, Alcatraz was considered a prime location for internment purposes. Alcatraz held Civil War prisoners and Southern sympathizers as early as 1861. In 1933, Alcatraz became a federal prison and during its 29 years in operation, notable criminals such as Al Capone and Mickey Cohen were held here. It was also here at The Rock, that some of the most infamous escape attempts were made, though official record declares that not one of those attempts was successful.
The ferry to Alcatraz Island is located down on Fisherman's Wharf and for those unfamiliar with the San Francisco weather - it can be quite moody. Fog and sunshine, hot and cold, you never really know, so it's best to dress in layers. Once you get to Alcatraz Island, your tour will begin. Purchasing an audio guide is highly recommended, even for those historians who usually eschew such extras. The day-to-day operational noises of a huge prison are brought to life, like the sound of cells crashing closed and inmates clattering in the dining hall.
Most importantly, enjoy yourself! Alcatraz is a widely popular destination and there's a reason: people simply love it. From hearing about daring escape attempts to the chilling energy inside the cells, to the stunning views from the ferry ride over, you're sure to come away with some fabulous memories.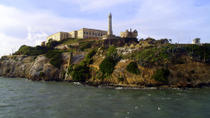 957 Reviews
Contrast the brutal austerity of Alcatraz with the sheer beauty of Muir Woods and Sausalito on this enthralling day trip from San Francisco. It's a whole day ... Read more
Location: San Francisco, California
Duration: 8 hours (approx.)
405 Reviews
Explore the best of San Francisco Bay on this great-value Alcatraz and sunset cruise combo in the summer months or hop aboard the twilight cruise in the winder ... Read more
Location: San Francisco, California
Duration: 6 hours (approx.)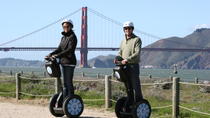 84 Reviews
Explore Alcatraz and take a city Segway tour to see top San Francisco attractions such as the Golden Gate Bridge, Coit Tower, and Fisherman's Wharf on this ... Read more
Location: San Francisco, California
Duration: Alcatraz: varies
Day Segway tour: 3 hours
Sunset Segway tour: 2 hours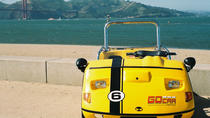 80 Reviews
Explore Alcatraz and then whiz through San Francisco at your own pace aboard a GPS-guided GoCar on this combo tour. Hop on the ferry and take a fascinating ... Read more
Location: San Francisco, California
Duration: Flexible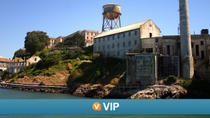 821 Reviews
Beat the crowds to Alcatraz and experience San Francisco aboard an authentic cable car with a modern twist. This exclusive tour puts you on one of the first ... Read more
Location: San Francisco, California
Duration: 6 hours 30 minutes (approx.)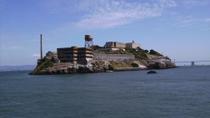 379 Reviews
Everything you'll need to see in San Francisco and at your own pace! From Alcatraz to modern San Francisco architecture, this tour covers the beauty and ... Read more
Location: San Francisco, California
Duration: 2 days (approx.)
106 Reviews
You'll start your thrilling day with a trip to Alcatraz! You'll hop the ferry to Alcatraz Island for a fascinating audio walking tour of the notorious former ... Read more
Location: San Francisco, California
Duration: Varies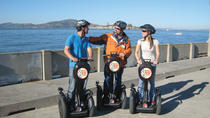 See the best of San Francisco all in one exciting day with this Segway tour coupled with admission to Alcatraz. Get personalized guidance from your instructor ... Read more
Location: San Francisco, California
Duration: Segway tour: 3 hours; Alcatraz: varies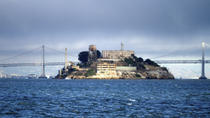 Experience some of San Francisco's main attractions all in one day on this combination tour of city sights and Alcatraz at night. See the Golden Gate Bridge, ... Read more
Location: San Francisco, California
Duration: Varies