San Francisco is a beautiful town, yes, but one of its charms is its close proximity to the natural rolling countryside of the central Californian coast. So for those who have had enough of the Bay fog, consider a foray into the golden hills of Sausalito and beyond.
Muir Woods
Just 20 minutes across the Golden Gate, neighboring Sausalito, sits Muir Woods, a national park and grove of majestic redwood trees. Home to some of the oldest redwoods on Earth, you'll immerse yourself in this special ecosystem and feel like you've been transported to a different land.
Napa and Sonoma Valleys
Considered one of the world's premier travel destinations, Sonoma's breathtaking views of rolling vineyards abound at every twist and turn. Alongside Sonoma, Napa Valley is renowned for its incredible wines, but any vacationer would be charmed by the quaint bed and breakfasts, mud baths, and world-famous restaurants. Napa Valley is the true wine lover's hideaway, but it is a nature lover's getaway too, and tours are available to cater to both.
Yosemite
Perhaps needing no introduction, Yosemite National Park is one of the United States greatest national treasures. In nearly 1,200 square miles of untouched wilderness, grizzly bears, salmon streams, grand meadows and ancient sequoias, lay in wait to be explored by the thirsty adventurer. Day trips running out of San Francisco are a great way to get a taste of the Californian countryside, and some local wildlife knowledge to boot.
The 49 Mile Scenic Drive, Monterey and Carmel
The 49 Mile Scenic Drive is perhaps one of the best ways to see all that lovely San Francisco has to offer. From hotspot to hotspot, you'll see some of the city's most memorable sites. And since you're already in the car, consider continuing on just further south of San Fran along California's stunning coast to the beautiful seaside towns of Monterey and Carmel. Alternatively, if you've had enough of driving at this point, why bother? Carmel and Monterey are easily accessible by tour bus as well.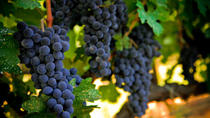 2049 Reviews
Wine taste your way through Napa and Sonoma on this day trip from San Francisco. Enjoy a comfortable, picturesque drive by luxury coach to wine country to ... Read more
Location: San Francisco, California
Duration: 8 hours (approx.)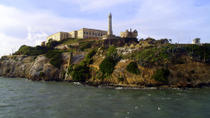 959 Reviews
Contrast the brutal austerity of Alcatraz with the sheer beauty of Muir Woods and Sausalito on this enthralling day trip from San Francisco. It's a whole day ... Read more
Location: San Francisco, California
Duration: 8 hours (approx.)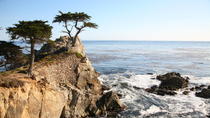 1128 Reviews
Cruise along California's spectacular coastline on a relaxing day trip from San Francisco. You'll follow Highway 1 to the beautiful Monterey Peninsula home of ... Read more
Location: San Francisco, California
Duration: 11 hours (approx.)
1260 Reviews
Take time out for a day trip into the wild beauty of Yosemite National Park from San Francisco. You'll spend 5 – 6 hours inside the park with a combination of ... Read more
Location: San Francisco, California
Duration: 14 hours (approx.)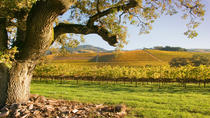 180 Reviews
Travel by luxury van through wine country's gorgeous vineyard-covered hills, on this day-trip to Napa and Sonoma from San Francisco. You'll visit at least two ... Read more
Location: San Francisco, California
Duration: 9 hours (approx.)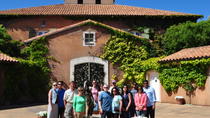 15 Reviews
Join a full-day Sonoma Valley wine tasting tour and visit some of Sonoma's finest wineries with a knowledgeable guide. You'll learn about the wine-making ... Read more
Location: San Francisco, California
Duration: 8-9 hrs (approx.)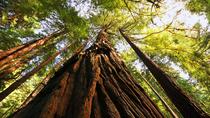 2296 Reviews
Take time out from San Francisco on a half-day trip to Muir Woods and Sausalito. This enthralling half-day trip takes you across the Golden Gate Bridge to the ... Read more
Location: San Francisco, California
Duration: 4 hours (approx.)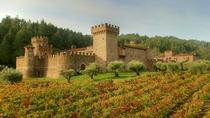 13 Reviews
Explore the world of wine north of San Francisco and let someone else do the driving. This guided, chauffeured three-winery tour goes across the Golden Gate ... Read more
Location: San Francisco, California
Duration: 9 hours (approx.)
8 Reviews
This tour will start traveling south on the famous Pacific Coast Highway, California Highway 1. We will set foot on Monterey's famous Cannery Row for a chance ... Read more
Location: San Francisco, California
Duration: 14 hours (approx.)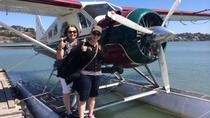 8 Reviews
Enjoy a 30-minute narrated seaplane flight over the Golden Gate Bridge and Marin County with this all-inclusive package that includes a private tour of Muir ... Read more
Location: San Francisco, California
Duration: 6 hours 30 minutes (approx.)