San Ignacio is a dream town for those who love the outdoors, adventure and history. Its landscape of hills, rivers, rainforests and caves is perfect for both the newbie or advanced adventure junkie. San Ignacio is an ideal place to explore on foot. The hilly, green town has a laid back, fun atmosphere and pedestrian friendly streets filled with shops, cafes, markets, restaurants, bars, hotels and plenty of local life to see. Stop at the Macal River and park at the entrance of town to relax along the way.

The Cayo District once had the highest concentration of Mayans over 2,000 years ago. Today, these ancient cities are protected archeological reserves; you can hike what used to be plazas, explore old tomb sites and climb up temple steps with striking views at the top. The easiest sites to reach from San Ignacio are Xunantunich and Cahal Pech, both of which can be visited within a day.

Hiking through a ceremonial Mayan cave is a popular activity and the main visited sites are located just outside San Ignacio. You must have a guide present, as these are protected sites, not to mention that the spelunking can be tricky and requires someone with expert knowledge of the cave. There are dry caves and wet caves, some longer to hike than others but all filled with fascinating Mayan artifacts, left intact from thousands of years ago.

Visitors can also go cave tubing. Hike to the river, plop yourself in a tube and float through caves, admiring limestone formations and the beautiful landscape as you navigate the streams. The area's calm Macal River is ideal for exploring wildlife by canoe, including birds, iguanas and more.

Belize's rainforests are filled with plants and trees that once had medicinal purpose, as used by the Maya. Today, there are self-guided medicinal trails explaining their various uses, at several locations in town. Your best bets are the trail at the San Ignacio Hotel and the one at Chaa Creek Lodge.

Up for a challenge? Sign up for the Black Hole Drop. You'll hike up 400 feet in a two-hour near-vertical rainforest hike, rappel back down into a hole in the canopy, with spectacular views of the rainforest as you descend and land at the entrance of a cave.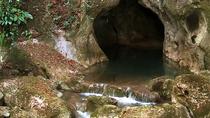 20 Reviews
Explore the hidden chambers and crystalline waters of the Mayan underworld at Actun Tunichil Muknal (ATM), featured in National Geographic! Swim into the ... Read more
Location: San Ignacio, Belize
Duration: 9 hours (approx.)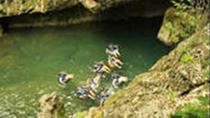 4 Reviews
This amazing combination tour involves a 30-minute hike to the entrance of the cave, floating through the largest cave system in all of Central America and a ... Read more
Location: San Ignacio, Belize
Duration: 8 hours (approx.)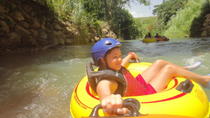 3 Reviews
Hike through lush subtropical forest to remarkable limestone caves and hop on an inner tube for a cave-tubing journey downstream. Enjoy a swim in the ... Read more
Location: San Ignacio, Belize
Duration: 7 hours (approx.)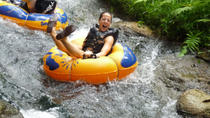 1 Review
Relax on the Mopan River during a 2-hour tubing adventure! Starting from the village of San Jose Succotz, you'll float past the village and into the jungle ... Read more
Location: San Ignacio, Belize
Duration: 2 hours (approx.)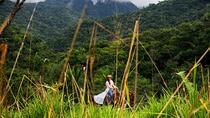 Saddle up and start your adventure! Ride through the lush jungles of Belize, deep within the Mayan Mountains to a breathtaking view! After your half day ... Read more
Location: San Ignacio, Belize
Duration: 8 hours (approx.)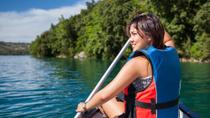 Experience one of Belize's most important rivers — the Belize River — on a canoeing trip from San Ignacio. With an experienced guide, float with the current, ... Read more
Location: San Ignacio, Belize
Duration: 5 hours (approx.)