San José makes an excellent base for exploring Costa Rica. For first-time visitors, the best way to make the most of these day-long excursions to take a guided tour, though some are doable on your own using public transport. With plenty of nearby volcanoes, waterfalls, gardens and national parks, visitors can quickly get out of the city and enjoy some of what makes Costa Rica so great.
Here are some of the best
day trips from San Jose
:
Manuel Antonio National Park
–
Manuel Antonio National Park
, about three hours drive from San Jose, is justifiably famous due to its beautiful beaches and extensive hiking trails. In 2011, the park was listed by Forbes Magazine as one of the world's 12 most beautiful national parks. It is home to one of the most popular and gorgeous beaches in Costa Rica, and is one of the few remaining habitats for the endangered squirrel monkey.
Monteverde Cloud Forest
– Monteverde is also only about three hours' drive from San Jose, and boasts some of the most renowned forests in the country. The area around Arenal has some of the best hiking and biking in Costa Rica, but one activity essential to any visit to Monteverde is the zip-line tour, which is included in most package tours of the area. The network of zip-lines take you through 1.9 miles of canopy, where, if you're lucky, you might catch a glimpse of the quetzal, an ornately plumed bird that was sacred to ancient Mesoamericans.
Tortuguero National Park
– Tortuguero, on the northern Caribbean coast, translates to 'Land of Turtles', so named because the beaches near Tortuguero are prime nesting spots for sea turtles. Its networks of beaches and black-water canals are full of biodiversity. You'll have the opportunity to see caimans, jaguars, tapirs, and massive leatherback, hawksbill, and Caribbean green sea turtles. Touring the canals via riverboat or canoe is the main draw here. It makes for a long but enjoyable day trip from San Jose.
Volcanos
– Costa Rica is a land familiar to seismic activity, and the Poás, Irazú, and Arenal volcanoes are three of the most popular sites in the country. The first two — Poás and Irazú — make easy day trips from San José. A number of companies also offer day trips to Arenal Volcano — one of the top ten most active volcanoes in the world. You'll want to make sure to arrive early in the morning, before the volcano is hidden by clouds, or late at night when the darkness reveals its glowing eruptions. Tour companies usually combine Arenal Volcano with the nearby
natural hot springs
, which together make a great day trip from San Jose.
Zip-line Tours
– More than a quarter of Costa Rica is covered in rainforests, and one of the best ways to explore these enchanting ecosystems is via a zipline. The country offers a number of zip-line courses, from the Monteverde Cloud Forest to the Arenal Volcano, that fly over beaches, through treetops and across canyons. The best zip-lines doable on a day trip from San Jose include those at Selvatura Park, Monteverde Cloud Forest, Arenal  Volcano, Manuel Antonio National Park and Adventure Park Costa Rica.
Contributed by David Jennings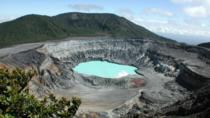 189 Reviews
Take advantage of your time in Costa Rica on this exciting full-day guided tour from San Jose! Enjoy an exhilarating mountain hike and tour impressive sites ... Read more
Location: San Jose, Costa Rica
Duration: 12 hours (approx.)
154 Reviews
Experience Costa Rica's world-renowned Arenal Volcano and Baldi Hot Springs on this exciting full-day trip from San Jose. Feel the rush of adrenaline as you ... Read more
Location: San Jose, Costa Rica
Duration: 15 hours (approx.)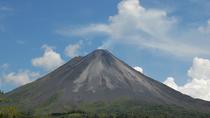 40 Reviews
Don't miss out on one of Costa Rica's most popular activities — an Arenal Volcano and Tabacón hot springs tour! The day trip from San Jose includes a ... Read more
Location: San Jose, Costa Rica
Duration: 13 hours (approx.)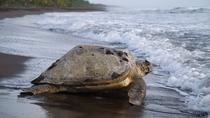 72 Reviews
Take an expedition by boat through the dense jungle of Tortuguero National Park and explore one of the most beautiful and scenic regions of Costa Rica. Cruise ... Read more
Location: San Jose, Costa Rica
Duration: 12 hours (approx.)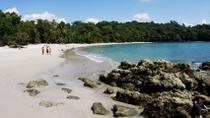 60 Reviews
Spend a day exploring one of Costa Rica's most beautiful attractions on a guided full day tour from San Jose. Visit Manuel Antonio National Park, a stunning ... Read more
Location: San Jose, Costa Rica
Duration: 12 hours (approx.)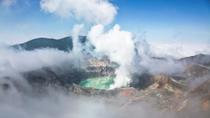 60 Reviews
Take a full day to explore the natural and cultural attractions of Costa Rica! Visit a still-active volcano at Poas Volcano National Park and a family-owned ... Read more
Location: San Jose, Costa Rica
Duration: 8 hours (approx.)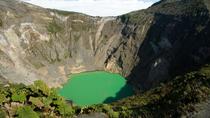 45 Reviews
Immerse yourself in the natural landscapes of Central America and see Costa Rica's best highlights on this full-day trip from San Jose! Visit the tallest ... Read more
Location: San Jose, Costa Rica
Duration: 8 hours (approx.)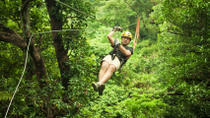 71 Reviews
Admire scenic views as you travel to Puerto Viejo de Sarapiqui for a full-day riverboat trip and canopy adventure! Swing through the treetops of the Central ... Read more
Location: San Jose, Costa Rica
Duration: 9 hours (approx.)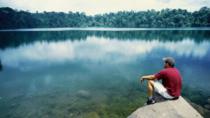 29 Reviews
Combine art, beauty, coffee and nature on this popular cultural half-day guided tour. You will drive through the stunning scenery of Costa Rica as you travel ... Read more
Location: San Jose, Costa Rica
Duration: 5 hours (approx.)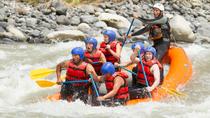 4 Reviews
Get a taste of Costa Rica's untamed rivers on a Chirripó River whitewater rafting trip. Located just an hour's drive from San Jose, this section of the ... Read more
Location: San Jose, Costa Rica
Duration: 6 hours (approx.)