Old San Juan
Old San Juan sits on a small island guarding the entrance to the Bahía de San Juan, the "rich port" which gave Puerto Rico its name. Its strategic position was backed up by fortifications include the forbidding San Felipe del Morro fort at the tip of the island, as well as San Cristóbal fort and La Fortaleza, now the Governor's residence.
Inland, the compact grid of hilly, narrow streets, with their colorful houses and elegant wrought-iron balconies, represents one of the oldest and best-preserved town centers in the Western Hemisphere. Two historic houses of worship bookend the center Plaza de Armas square: in the north, the simple white exterior of the San José Church and the comparative grandeur of the older Cathedral of San Juan Bautista, built in 1521, in the south. The latter contains the tomb of Spanish explorer Juan Ponce de León. The area is also home to Alcaldia (City Hall); El Arsenal, a former Spanish naval station; and La Rogativa, a bronze monument that tells the legendary story of the city's governor and his "rogativa," or plea to God, to save the city from British troops.
Practical Info
Old San Juan is connected to the rest of the city via a bridge. Buses stop just outside the historic center, which is best navigated on foot.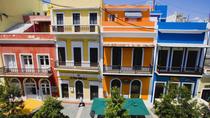 2 Reviews
Visit one of the oldest cities in the world, San Juan, founded by the Spanish in 1521 AD. Get to know Old San Juan's history and sights on this walking tour ... Read more
Location: San Juan, Puerto Rico
Duration: 3 hours (approx.)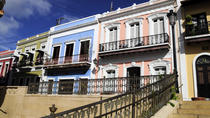 140 Reviews
Discover the beauty of Old San Juan with writer David Rodríguez, author of The Rise and Fall of the Great Barbate. Tour Old San Juan's most important ... Read more
Location: San Juan, Puerto Rico
Duration: Flexible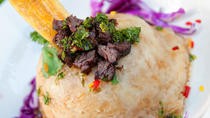 212 Reviews
Get a taste for the flavor and culture of Puerto Rico on this 3-hour, small-group Old San Juan food tour featuring several local eateries. Join your guide for ... Read more
Location: San Juan, Puerto Rico
Duration: 3 hours (approx.)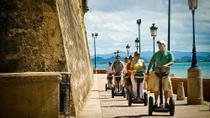 58 Reviews
Glide through Old San Juan's 500 years of history on this 2-hour tour by Segway. Known as 'The Walled City,' Old San Juan was founded as a military stronghold ... Read more
Location: San Juan, Puerto Rico
Duration: 2 hours (approx.)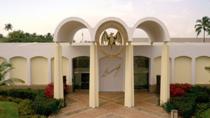 51 Reviews
A fan of Bacardi spirits? Then don't pass up a chance to visit Casa Bacardi, known as the Cathedral of Rum. Kick back a cocktail before hopping aboard a ... Read more
Location: San Juan, Puerto Rico
Duration: 5 hours (approx.)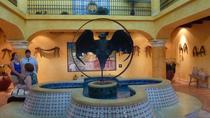 28 Reviews
Discover the historic city of San Juan and visit the Bacardi Rum distillery, Casa Bacardi. Take a guided tour of Casa Bacardi, taste their rum in a welcome ... Read more
Location: San Juan, Puerto Rico
Duration: 4 hours 30 minutes (approx.)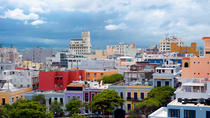 301 Reviews
Discover the rich heritage of Puerto Rico and wander the cobblestone streets of Old San Juan — one of the best-preserved Spanish colonial cities in the world — ... Read more
Location: San Juan, Puerto Rico
Duration: 5 hours (approx.)
4 Reviews
Join for an informative and fun boat tour of the San Juan Harbor at sunset. Board the USCG certified, handcrafted, 47 passenger boat in Old San Juan for a ... Read more
Location: San Juan, Puerto Rico
Duration: 90 minutes (approx.)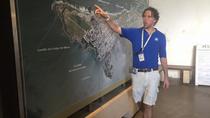 2 Reviews
Experience San Juan the best possible way...through a private tour. Focus on what you are most excited about. Learn about the history and the untold secrets of ... Read more
Location: San Juan, Puerto Rico
Duration: 4 hours (approx.)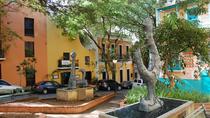 4 Reviews
Do you want to explore and learn about Old San Juan, the historical town? With this 4-hour guided tour you get what you are looking for. You will see lots of ... Read more
Location: San Juan, Puerto Rico
Duration: 4 hours (approx.)