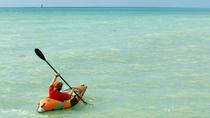 By Viator, December 2016
After the sun goes down and the stars come out, the dark bays of Puerto Rico become illuminated by tiny bioluminescent plankton?one of the most spectacular sights in the Caribbean. Puerto Rico is ... Read more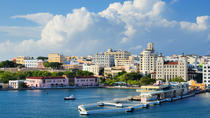 By Viator, July 2016
Pop culture meets tradition in this uniquely diverse city where funky restaurants and glamorous casinos nestle comfortably next to 15th-century Spanish forts and people mingle freely at all hours of ... Read more

By Hudson, USA, January 2013
Few things speak to the soul like sunsets, barren white sand beaches, the rippling tide, and the indescribable charm of old towns dripping with age and culture. Thus, many say that there is little ... Read more
By pfranks49, February 2017
We enjoyed the paddle boards offered at the hotel. When paddling we seen manatees and many interesting fish. Victor,who instructed us was great.
By pfranks49, February 2017
Derek wasa great server , atomsphere was great,we were right my the ocean and the food was great. I would recommend thesurf and turf, steak and lobster.
By pfranks49, February 2017
Luis was a get instructor, very patient with us. This activity was on my bucket list and I was very nervous. I am so satisfied with this excursion. The ladies from Indiana. Read more