Pop culture meets tradition in this uniquely diverse city where funky restaurants and glamorous casinos nestle comfortably next to 15th-century Spanish forts and people mingle freely at all hours of night or day. Whether you're enjoy hiking or diving, fishing or sailing, nature walks or history tours, San Juan is bound to captivate you.

Day 1: Tour around Town

Begin your Puerto Rican Adventure with the Rum Distillery and Old San Juan Half-Day Tour. You'll enjoy a tour of the Bacardi rum factory which is one of the largest in the world. Not only will you get a chance to view the Bacardi Museum you'll also sample some of Bacardi's delicious rum products. You'll then head out on a tour of the historic city of Old San Juan. Established in 1513, it is one of the oldest cities in the New World. As you stroll down the cobblestone streets visiting museums, churches, and forts be sure to take in the well preserved Spanish Colonial architecture.

Day 2: Step Out

Should you feel like venturing outside of San Juan, try the Ponce The Pearl City Tour. Ponce is known as the pearl of the south due to its unique beauty and grandeur and is home to some of Puerto Rico's most stately mansions. You will also visit Tibes Indian Ceremonial Park which boasts many artifacts used by the island's first inhabitants, as well as festival and burial grounds. The tour concludes with a visit to Seralles Castle. If you would rather spend your day on a carefree adventure take a leisurely catamaran trip to the deserted island of Icacos on the San Juan Snorkel and Picnic Cruise.

Day 3: Beaches and Nature Walks

From sunny beaches to mystical rainforests, the El Yunque Rainforest and Luquillo Beach Tour has something for everyone. The tour begins on the soft golden sands of Luquillo beach. Swim in the serene waters; work on your tan with a little sun worshiping, or lounge under one of the many coconut palms that adorn the beach. After a relaxing morning on the beach you will then journey to the sub tropical rainforest of El Yunque meaning "forest of clouds". With over 250 species of plants and animals including the endangered Puerto Rican Parrot, nature lovers are sure to delight in the untouched beauty of El Yunque.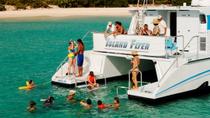 292 Reviews
Let a high-speed catamaran zoom you to one of the 10 top beaches in the Caribbean! This day trip from Fajardo takes you across pristine waters to a beautiful ... Read more
Location: Fajardo or San Juan, Puerto Rico
Duration: 5 hours 45 minutes (approx.)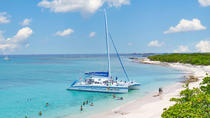 60 Reviews
Live out your fantasy of island escape and hop aboard a catamaran to Cayo Icacos, a deserted island surrounded by the bright blue Caribbean. On this day cruise ... Read more
Location: Fajardo or San Juan, Puerto Rico
Duration: 5 hours 30 minutes (approx.)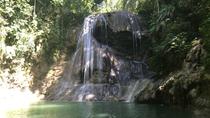 14 Reviews
Join this award winner Tour "Traveler choice award 2016" by Viator. This signature tour includes two certified tour guides that will guide you to a ... Read more
Location: San Juan, Puerto Rico
Duration: Flexible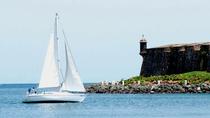 10 Reviews
Discover San Juan, Puerto Rico aboard a 30-foot sailboat. Take in the panoramic views on this pleasure sightseeing tour of San Juan Bay and adjacent waters. ... Read more
Location: San Juan, Puerto Rico
Duration: 90 minutes (approx.)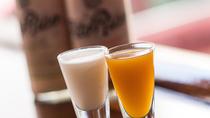 5 Reviews
Rum is all about fun, so imagine what moonshine will be! The experience can be as short or long as you desire. You will be provided with three tastings of ... Read more
Location: San Juan, Puerto Rico
Duration: Flexible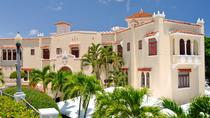 5 Reviews
Discover some of the top cultural attractions in Ponce, Puerto Rico's second-largest city, often called the Pearl of the South (La Perla del Sur) due to its ... Read more
Location: San Juan, Puerto Rico
Duration: 10 hours (approx.)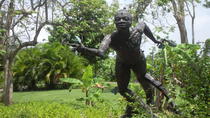 4 Reviews
If you're interested in learning about Puerto Rico's cultural history, this day trip to the city of Caguas will delight you! Just 20 miles (32 km) south of San ... Read more
Location: San Juan, Puerto Rico
Duration: 6 hours (approx.)