7 Reviews
Address:

Carretera Panamericana (CA-1), San Salvador, El Salvador

Hours:

Open every day except Mondays from 9am to 4pm

Admission:

US$3 (adults)
A pre-Columbian Mayan farming village dating back to A.D. 600 and El Salvador's only UNESCO World Heritage site, the impressive ruins of Joya de Cerén were discovered in 1976 and have since become one of the country's most visited archaeological sites.
Smothered by ash during an eruption of the Laguna Caldera volcano, the buried village was preserved in near-perfect condition, earning it the nickname of the 'Pompeii of the Americas' and offering a unique insight into the life and culture of the region's ancient Mayan communities. Today, the remains of around 70 structures have been uncovered at the site, 10 of which have been excavated and are open to the public, including storehouses, kitchens, workshops, a worship area and a temezcal (ceremonial bath).
Practical Info
The Joya de Cerén Archaeological Site is located about 3 km north of San Salvador and can be reached by public transport. The site is open every day except Mondays from 9am to 4pm, and adult admission is US$3.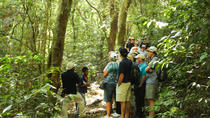 12 Reviews
During this El Salvador Combo Day Tour you will visit the main highlights of El Salvador including Cerro Verde National Park at the Lake and Volcano Complex, ... Read more
Location: San Salvador, El Salvador
Duration: 8 hours (approx.)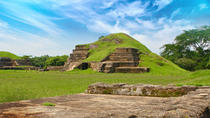 5 Reviews
Enjoy a  tour of El Salvador's major Maya archaeological sites: volcano-buried civilizations, pre-Columbian pyramids and indigo-producing factories. Select a ... Read more
Location: San Salvador, El Salvador
Duration: 9 hours (approx.)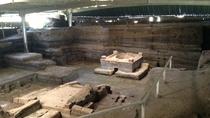 During this day trip from San Salvador you will be able to see where the Mayan route began. You will visit J oya de Ceren, an UNESCO heritage Mayan village ... Read more
Location: Santa Ana, El Salvador
Duration: 8 hours (approx.)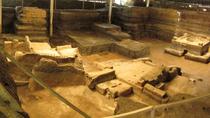 Enjoy an unique opportunity to travel to the past and immerse yourself in Mayan culture.
Location: San Salvador, El Salvador
Duration: 10 hours (approx.)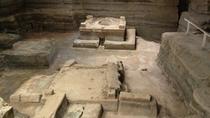 3 Reviews
Combine two popular  tours of San Salvador and Joya de Cerén with this 4-hour San Salvador Combo. Start with a morning or afternoon sightseeing tour of El ... Read more
Location: San Salvador, El Salvador
Duration: 4 hours (approx.)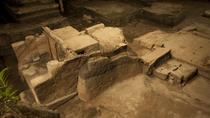 1 Review
A volcano, ash-covered ruins, and tree-flanked trails await on this 4-hour San Salvador tour to El Boquerón National Park and the Joya de Cerén. ... Read more
Location: San Salvador, El Salvador
Duration: 4 hours (approx.)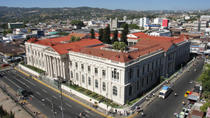 Got a long layover at Monseñor Óscar Arnulfo Romero International Airport? Get out and explore San Salvador and nearby Joya de Cerén on this 4- ... Read more
Location: San Salvador, El Salvador
Duration: 6 hours (approx.)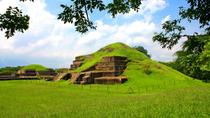 3 Reviews
Take advantage of your next layover in El Salvador and embark on this private tour of Joya de Cerén, a UNESCO World Heritage site, and San Andrés. ... Read more
Location: San Salvador, El Salvador
Duration: 6 hours (approx.)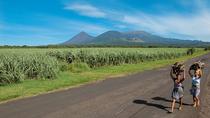 Between 3 active volcanoes is located Cerro verde national park, form there you will enjoy magnificent views of the surroundings and also of one of the most ... Read more
Location: San Salvador, El Salvador
Duration: 8 hours (approx.)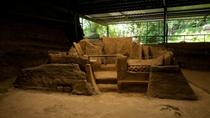 The Ancient Maya Civilization has to be one of the most fascinating societies of Central America, El Salvador holds the southernmost settlements of the Mayan ... Read more
Location: San Salvador, El Salvador
Duration: 8 hours (approx.)