El Salvador's wild cloud forests, vast deserted beaches and looming volcanoes make it one of Central America's most intriguing destinations and the country's four national parks are the best place to take in its varied topography.
The smallest of El Salvador's national parks, El Boqueron National Park is the closest to the capital and hiking its central volcano offers spectacular views over San Salvador and the surrounding mountains. Heading west, the Cerro Verde National Park is overlooked by a trio of towering volcanoes – the eponymous Cerro Verde, capped with one of El Salvador's only cloud forests; the once-volatile Izalco volcano, otherwise known as the "Lighthouse of the Pacific;" and the 2,381-meter high Santa Ana, El Salvador's highest and most active volcano. Hiking and wildlife spotting are the main activities in Cerro Verde, while the neighboring Coatepeque crater lake is a good choice for swimming, scuba diving and water sports.
El Salvador's largest protected area is the El Imposible National Park, an expanse of soaring mountains, treacherous gorges and forested valleys not far from the Guatemalan border. Home to one of the world's most endangered ecosystems, El Imposible is teeming with unique plant and wildlife, with more than 250 bird varieties found in the park, as well as tigrillos, wild boars and even puma. Finally, the Montecristo National Park is an idyllic off-the-beaten-track spot, with 1,972 hectares of lush rainforests, high-altitude cloud forests and mountain valleys stretching along the borders of Guatemala and Honduras. You'll need a guide to explore the park, but you'll be rewarded with an array of spectacular flora and fauna, including rare bird species like toucans, quetzals and striped owls, dozens of orchid varieties, and mammals like spider monkeys and anteaters.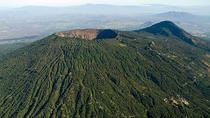 11 Reviews
Make the most of your long layover in San Salvador by taking 4 hours to tour the city and visit the majestic volcano affectionately known as El Boquerón, ... Read more
Location: San Salvador, El Salvador
Duration: 4 hours (approx.)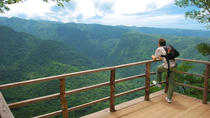 2 Reviews
Experience the natural wonders of El Salvador's El Imposible National Park on this 10-hour private tour. Explore this verdant paradise with a knowledgeable, ... Read more
Location: San Salvador, El Salvador
Duration: 10 hours (approx.)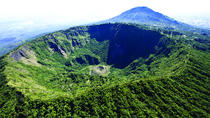 1 Review
See San Salvador and its immense, majestic volcano on an informative, private half-day tour. Make the most of your time in San Salvador, exploring its bustling ... Read more
Location: San Salvador, El Salvador
Duration: 4 hours (approx.)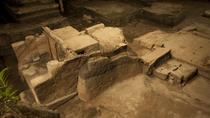 1 Review
A volcano, ash-covered ruins, and tree-flanked trails await on this 4-hour San Salvador tour to El Boquerón National Park and the Joya de Cerén. ... Read more
Location: San Salvador, El Salvador
Duration: 4 hours (approx.)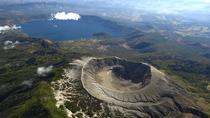 1 Review
Explore the volcano complex of Cerro Verde National Park, which showcases some of El Salvador's most amazing volcanoes: Cerro Verde, Izalco and Santa Ana ... Read more
Location: San Salvador, El Salvador
Duration: 9 hours (approx.)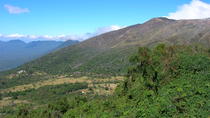 1 Review
Visit the amazing Cerro Verde National Park located on top of an extinct volcano with amazing views of Izalco, Santa Ana volcanoes and Coatepeque lake. On ... Read more
Location: Sonsonate Department, El Salvador
Duration: 4 hours (approx.)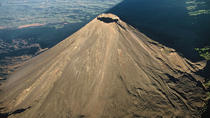 6 Reviews
This full day tour will take you to the highlights of El Salvador including Cerro Verde National Park at the Lake and Volcano Complex, Panoramic view of ... Read more
Location: San Salvador, El Salvador
Duration: 9 hours (approx.)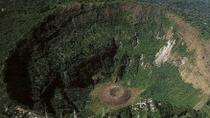 1 Review
Visit El Boquerón, San Salvador's iconic volcano, and get up close and personal with this landmark just 15 miles (25 km) from the city. Walk the trails at ... Read more
Location: San Salvador, El Salvador
Duration: 4 hours (approx.)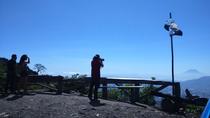 City Tour San Salvador and Volcano. It is a fusion of experiences, for such reason is the most quoted tours, by local and foreign tourists. Discover the ... Read more
Location: San Salvador, El Salvador
Duration: 6 hours (approx.)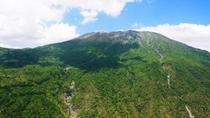 Huff your way up Santa Ana (Ilamatepec) volcano, El Salvador's highest, on this full-day tour in Cerro Verde National Park. Walk through a windy cloud forest, ... Read more
Location: San Salvador, El Salvador
Duration: 9 hours (approx.)