Although the honor is fiercely contested by Barcelona, today San Sebastian is Spain's and Europe's, and quite possibly the world's, number-one gastronomic hotspot, a culinary tour de force to be reckoned that's leading the way in presenting superlative food to an every-hungry public.
As a coastal city, San Sebastian has access to the very freshest of seafood and one of its specialties is txangurro, a delicious seafood stew flavored with brandy and often made with spider crab. The city's chefs also take their inspiration from the rolling Basque countryside, making clever use of rabbit, pork, and beef in their cooking alongside local goat and sheep cheeses and a rich variety of locally grown fruits and vegetables.
The delight of eating out in San Sebastian is fueled by the sheer number and range of dining options, which cover everything from three-star Michelin temples of food (the hallowed Arzak and Akellare) to local zinc bars packed with post-work locals and doing a roaring trade in tapas and pinxtos. These traditional Basque tapas can themselves be simply a slice of bread with a garlic-laced prawn popped on top or something a little more sophisticated in exotic combinations such as filo pastry stuffed with salt cod or miniature cone-shaped wafers stuffed with soft cheese and anchovy.
To sample the city's cuisine at its best, take an evening tour through the bars of the Old Town to taste as many types of tapas as possible and sample some good local Riojas as well as the slightly sparkling, young white txakoli wines or ciders typical of the Basque region.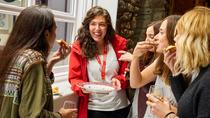 73 Reviews
Visit three of San Sebastián's award-winning 'pintxos' bars on an evening food tour, led by a food-loving local guide. A Basque Country speciality, ... Read more
Location: San Sebastian, Spain
Duration: 3 hours (approx.)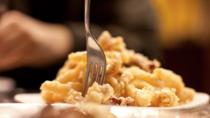 46 Reviews
Wine and dine like a local on this 3-hour small-group 'pintxos' (Basque tapas) tour in San Sebastián. Head to San Sebastián's famous Old Town, Parte ... Read more
Location: San Sebastian, Spain
Duration: 3 hours (approx.)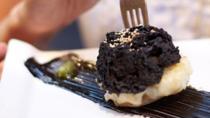 7 Reviews
Explore the winding streets of the atmospheric Old Town with a gastronomic guide and discover local haunts that serve the best pintxos in town. Immerse ... Read more
Location: San Sebastián, Spain
Duration: 2 hours 30 minutes (approx.)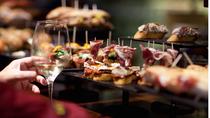 4 Reviews
Visit the best bars in San Sebastian on a guided pintxos tour, trying the house specialty and a wine pairing at each spot, and take in the unique history and ... Read more
Location: San Sebastián, Spain
Duration: 2 hours 30 minutes (approx.)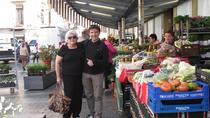 1 Review
Shop in the market, taste it in a Private Gastronomic Club. Get introduced to the world known Basque Cuisine as the Basques do it, shop seasonal products in ... Read more
Location: San Sebastián, Spain
Duration: Flexible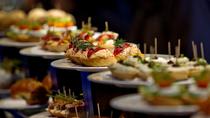 1 Review
What better way to dine and discover the secrets of our gastronomy walking around the city and enjoying our best pintxos? This pintxo tour has been designed to ... Read more
Location: San Sebastián, Spain
Duration: 3 hours (approx.)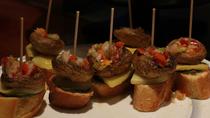 1 Review
The cradle of San Sebastian's gastronomy is so widely varied that all food related needs and desires can be satisfied with ease. As far as we are concerned, it ... Read more
Location: San Sebastián, Spain
Duration: 2 hours (approx.)
1 Review
Feast on a dinner of San Sebastian's best pintxos, favorites handpicked by your local, professional guide out of the countless possibilities! On this 3-hour, ... Read more
Location: San Sebastián, Spain
Duration: 3 hours (approx.)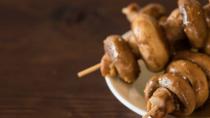 1 Review
Learn how to make all the greatest hits of one of Europe's greatest foodie countries, Spain.  Don't worry, you will glean the tips & tricks to the perfect ... Read more
Location: San Sebastián, Spain
Duration: 4 hours (approx.)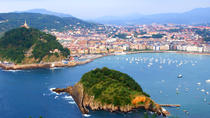 58 Reviews
Admire the beauty of San Sebastian on a walking tour of the Old Quarter, before enjoying the food at the typical fishing village of Hondarribia. Delight ... Read more
Location: Bilbao, Spain
Duration: 10 hours (approx.)