Colombia has the largest amount of bird, amphibian and butterfly species in the world and the Sierra Nevada de Santa Marta is home to many of them. This is the highest coastal mountain range in the world with a unique and complex network of ecosystems, numerous archaeological attractions, and eco-tourism. This makes the mountains, rivers and waterfalls of the Sierra Nevada a source of hiking destinations and adventures.

Giant anteaters, red crested tree rats, white-bellied spider monkeys, red howler monkeys, jaguars and pumas are among the 120 species of mammals in the Sierra Nevada. The 628 bird species that are found there make for exciting bird watching. Some, like the Rusty-headed Spinetail, are unique to this region, and others are endangered, like the Sapphire-bellied hummingbird and the Andean condor.

Indigenous tribes like the Kogis and Arhuacos still inhabit the Sierra Nevada of Santa Marta and are met along the hikes. There are many settlements once inhabited by members of the Tayrona tribe. The largest is The Lost City (Ciudad Perdida), which is reached by a 4-6 day trek through the jungle. Each day includes several hours of hiking, crossing rivers, scaling rocks and spending the night in hammocks or tents. The last part of the climb to the top of The Lost City includes more than a thousand stone steps. Along the way see precious views of the high mountains of the Sierra Nevada and have close encounters with jungle animals.

Keep in mind that there are two rainy seasons, from May to June and the second one from September to November, which can affect the hikes.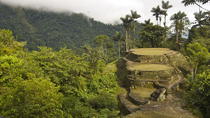 1 Review
Trek through the jungle to Ciudad Perida, Colombia's 'Lost City' in the Sierra Nevada, the mountain range outside Santa Marta. This 'into the wild' experience ... Read more
Location: Santa Marta, Colombia
Duration: Varies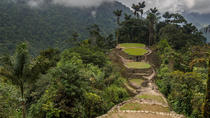 Challenge yourself on a 4-day hiking adventure through the Colombian jungle as you trek to the mythical Ciudad Perdida. Enjoy the marvelous landscapes and ... Read more
Location: Santa Marta, Colombia
Duration: 4 days (approx.)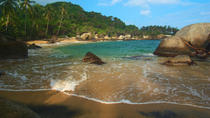 1 Review
Visit Tayrona National Natural Park and swim in a reef-formed pool in the Caribbean on this day trip from Santa Marta. Parque Nacional Natural Tayrona, as it's ... Read more
Location: Santa Marta, Colombia
Duration: 8 hours (approx.)