Savannah Historic District Tours
The Historic District of Savannah is considered the heart of the city and corresponds to the area that defined Savannah prior to the American Civil War. It's the largest National Historic Landmark District in the United States, attracting millions of visitors on an annual basis. 
Savannah's Historic District encompasses more than 20 city squares laid out in a distinctive grid pattern. General James E. Oglethorpe, founder of the British Colony of Georgia, laid out the original plan back in 1733. Today, much of the original plan remains visible through its divisions, also called wards, squares and trustee lots. 
The Historic District showcases 18th and 19th century architecture styles like Georgian, Gothic and Greek Revival, and is home to a number of important buildings and complexes. Here, visitors will find museums, churches, mansions, famous forts and monuments dating back to the Revolutionary and Civil War periods. It's also the birthplace of Juliette Gordon Low, founder of the Girl Scouts of the United States of America. 
Some of the notable buildings in the Savannah Historic District include the Owen-Thomas House (Oglethorpe Square) built in 1818, the Beaux-Arts-style Edmund Molyneux Mansion (Bull Street) circa 1917, the Spencer Woodbridge House (Habersham Street) built in 1795 and the 1853 Gothic Revival Green House (Madison Square). 
The African American community recognizes several important historical buildings as well, including Beach Institute on East Harris Street. Beach Institute was built in 1865 as the city's first black school, and King-Tisdell Cottage was the 1896 home of a working-class African American family. 
Practical Info
The boundaries of the Savannah Historic District are the Savannah River, E. Broad Street, Gwinnett Street and Martin Luther King, Jr. Boulevard. The Savannah Visitor Center is located in the restored Central of Georgia railroad station located at 301 Martin Luther King, Jr. Blvd. The visitor center is open Monday through Friday, 8:30am to 5pm, and weekends from 8am until 5pm.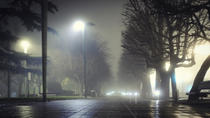 41 Reviews
Come, if you dare, on a night-time stroll through Savannah, one of the most haunted cities in the United States. Hear tales of old Gullah traditions and ... Read more
Location: Savannah, Georgia
Duration: 90 minutes (approx.)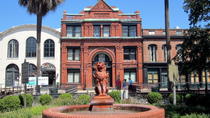 33 Reviews
Discover the physical and spiritual significance of James Oglehtorpe's square design. A comprehensive journey of Savannah's history, told through the culture, ... Read more
Location: Savannah, Georgia
Duration: 2 hours (approx.)
65 Reviews
Immerse yourself in the history and beauty of Savannah on this guided walking tour. Learn about the city's colonial past, as well as its role in the American ... Read more
Location: Savannah, Georgia
Duration: 90 minutes (approx.)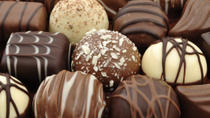 57 Reviews
Feast on Savannah's finger lickin' fine food on a 3-hour 15 mile loop of Savannah as well as a tour of the Historic District by bus! With a guide passionate ... Read more
Location: Savannah, Georgia
Duration: 3 hours (approx.)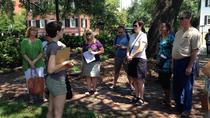 127 Reviews
Wander through lovely squares and hidden alleyways on the east side of Savannah's Historic District, and sample local and international cuisine at both famous ... Read more
Location: Savannah, Georgia
Duration: 3 hours (approx.)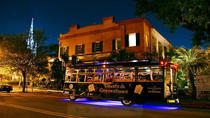 17 Reviews
Get acquainted with all things shadowy and sinister on an evening excursion through the darker side of Savannah! This 75-minute narrated trolley tour takes you ... Read more
Location: Savannah, Georgia
Duration: 75 minutes (approx.)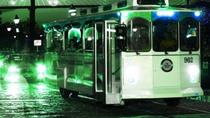 23 Reviews
Fulfill your dream of being a ghost hunter on this popular, 2-hour tour of the most haunted spots in Savannah. In addition to a Haunted Trolley tour around ... Read more
Location: Savannah, Georgia
Duration: 2 hours (approx.)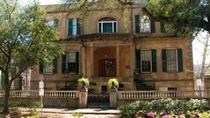 28 Reviews
Discover both the familiar and forgotten sites of Savannah on this 3-hour tour. From the comfort of a minibus, ride through historic districts and ... Read more
Location: Savannah, Georgia
Duration: 3 hours (approx.)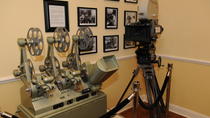 4 Reviews
Follow the 'lights, camera, action' of big-name blockbusters around town on this exciting 1.5-hour movie location tour of Savannah! While traveling around the ... Read more
Location: Savannah, Georgia
Duration: 90 minutes (approx.)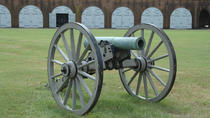 72 Reviews
Great for those interested in Savannah's history, this guided tour takes you back to the Civil War era on a leisurely walk through the Savannah Historic ... Read more
Location: Savannah, Georgia
Duration: 90 minutes (approx.)