Those looking to savor the flavors of Savannah, Georgia, will have many chances to visit delicious southern-inspired restaurants. Some staple dishes of the region include barbecued meats (especially pork), grits, pecans, fried chicken, Brunswick stew, and cornbread. You'll also encounter something called lowcountry cuisine, which has a strong southern food presence but also incorporates elements of Cajun, Caribbean and African flavors and cooking styles. Some lowcountry foods to try in Savannah include catfish stew, gumbo, and fried cabbage.
So, what dishes should you sample when visiting Savannah for a true southern cooking experience? Start with Brunswick stew—Sandfly BBQ makes it well—made with the meat of your choice, lima beans, corn and okra in a tomato-based broth for a smoky tasting and heart meal. Sampling some barbecue pork is also a must, especially at the local favorite Wiley's Championship BBQ. Here you can order juicy pulled pork, fall-off-the-bone ribs and flavorful beef brisket paired with green beans, mac and cheese, potato salad and cole slaw. Additionally, fried chicken is a staple of the south, and Sisters of the New South is known for serving golden fried chicken (as well as smothered shrimp, barbecue ribs and hamburger steak) with traditional southern sides such as candied yams, collard greens, and okra and tomatoes. And for the best food you've ever tasted, Elizabeth on 37th serves modern farm to fork southern cuisine in a historic manor while Olde Pink House serves up "new southern cuisine" in an 18th-century mansion.
Finish your meal with a slice of homemade pecan pie made with local Georgia pecans. Some top eateries to savor this staple include Savannah's Candy Kitchen, The Shrimp Factory and Paula Deen's restaurant, The Lady and Sons. Those on a budget should also explore the southern fare offered by Savannah's food trucks.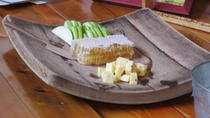 240 Reviews
Experience the diverse and distinctive cuisine of Savannah and learn about the city's history, architecture and culture on this 3-hour walking tour. Stop at ... Read more
Location: Savannah, Georgia
Duration: 3 hours (approx.)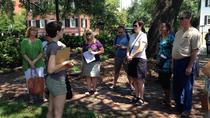 125 Reviews
Wander through lovely squares and hidden alleyways on the east side of Savannah's Historic District, and sample local and international cuisine at both famous ... Read more
Location: Savannah, Georgia
Duration: 3 hours (approx.)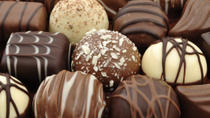 56 Reviews
Feast on Savannah's finger lickin' fine food on a 3-hour 15 mile loop of Savannah as well as a tour of the Historic District by bus! With a guide passionate ... Read more
Location: Savannah, Georgia
Duration: 3 hours (approx.)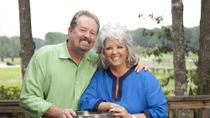 33 Reviews
Are you a fan of the outspoken queen of Southern cuisine, Paula Deen? Take a 2.5-hour tour of Savannah centered on the celebrity chef's career, including ... Read more
Location: Savannah, Georgia
Duration: 3 hours (approx.)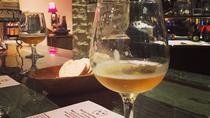 8 Reviews
It's classier than a pub crawl and tipsier than a history tour! You'll spend three leisurely hours picking up some history, along with local libations, as you ... Read more
Location: Savannah, Georgia
Duration: 3 hours (approx.)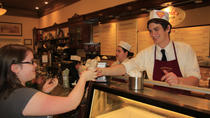 Savor Savannah specialties on this 2.5-hour food walking tour of the city's historic district. Learn about the rich history and culture of Savannah from your ... Read more
Location: Savannah, Georgia
Duration: 2 hours 30 minutes (approx.)