For those looking for a spooky experience, Savannah is a top destination choice. Touted as America's most haunted city, its turbulent history full of untimely deaths, slavery and war leaves little doubt that it is inhabited by otherworldly souls.

Begin your exploration of haunted Savannah at the Gribble House at 401 W. Perry Street. In 1909, this was the scene of a gruesome triple axe murder, with a nationwide search ensuing to find the guilty party. The case had the community in such a terrified frenzy that friends became enemies and neighbors turned on each other. While there were over 150 accused, only one man—JC Hunter, husband of one of those murdered—was sentenced to death (although it's still debated if he really was the killer). While the original house was demolished and a new one built in its place, the souls of those whose lives were senselessly taken still haunt the property. Skeptical? There is a large library of video, photographic and audio proof.

At the Seventeen Hundred Ninety Inn, which was built in 1790, you'll learn more about an undead girl named Anna. When she became pregnant at the age of 17 before marriage she became a disappointment to her family and society, and committed suicide from the shame. If you look on the hotel's website you can see a log of hauntings experienced by guests, some of which include being touched by Anna's shadow, hearing the inexplicable sound of shattering and the disturbing feeling of another presence in the room.

For those who have ever seen the chilling Jesse Greathouse ghost video, the clip was recorded in Savannah's Colonial Park Cemetery. Dating back to 1750, there are over 9,000 graves on the property, including a mass grave that's now the underground home of Yellow Fever victims. Over the years there have been numerous sightings of ghosts and spirits still roaming the grounds. If you don't believe it's haunted, watch Jesse's video and you'll quickly be a believer.

Perkin's & Son's Ship Chandlery is another scary site in Savannah. A haunted house of sorts, you can expect costumed actors telling stories of spooky Savannah complete with terrifying visual and sound effects and scary surprises.

A Ghosts and Gravestones of Savannah Tour is a great way to explore this side of the city. Led by a knowledgeable Ghost Host, you'll board the "trolley of the doomed" to explore Savannah's historic district with a focus on its haunted sites like River Street's Perkins and Sons Ship Chandlery while hearing stories of murder, mystery and the undead.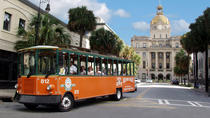 103 Reviews
Discover Savannah at your leisure with a one-day ticket on the Hop-on Hop-off Trolley Tour. Create your own itinerary to see the most popular sights of ... Read more
Location: Savannah, Georgia
Duration: 60 minutes (approx.)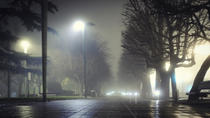 39 Reviews
Come, if you dare, on a night-time stroll through Savannah, one of the most haunted cities in the United States. Hear tales of old Gullah traditions and ... Read more
Location: Savannah, Georgia
Duration: 90 minutes (approx.)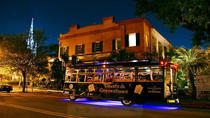 17 Reviews
Get acquainted with all things shadowy and sinister on an evening excursion through the darker side of Savannah! This 75-minute narrated trolley tour takes you ... Read more
Location: Savannah, Georgia
Duration: 75 minutes (approx.)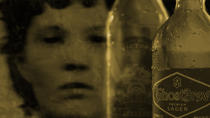 21 Reviews
Explore Savannah's most fascinating haunted pubs and bars! Hear the stories that cover 300 years of history, ghosts, pirates and many other fascinating facts ... Read more
Location: Savannah, Georgia
Duration: 2 hours (approx.)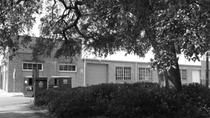 5 Reviews
Take your curiosity to the next level on this spine-tingling ghost tour of the Gribble House, a haunted warehouse in Savannah. Listen to your guide describe ... Read more
Location: Savannah, Georgia
Duration: 90 minutes (approx.)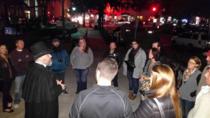 5 Reviews
Relive the historical dark past of Savannah and discover the haunted history of the Squares. Some of the destinations along this tour will captivate your ... Read more
Location: Savannah, Georgia
Duration: 90 minutes (approx.)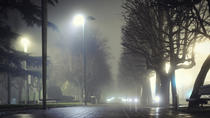 Set off on a spooky 1.5-hour bus tour of Savannah and see an onboard DVD with clips from shows like "Scariest Places on Earth" and "Ghost ... Read more
Location: Savannah, Georgia
Duration: 90 minutes (approx.)