Fremont District Tours
Touting itself as the "Center of the Known Universe," it's hard to beat this signature Seattle neighborhood's charms. Known for a funky, irreverent, imaginative environment, Fremont is a bastion of Seattle creative-types and a hotbed for interesting Seattle landmarks. See the Fremont Troll – a giant concrete troll molded under the Aurora Bridge, a slew of murals painted across walkways and bridges throughout the area, the controversial and engaging Vladimir Lenin stature in Fremont's commercial district, or the 50's era Cold War rocket still poised for takeoff. Sure, there are a lot of things to see in Fremont, but the best part of this old beatnik neighborhood is the attitude of the freewheeling people and the many shops, restaurants, and pubs they inhabit.
Practical Info:
The Fremont District is located to the east of the Ballard district in north Seattle. The main thoroughfares are Fremont and Aurora Avenue, the latter of which will lead you to the Aurora Bridge where you can see the Famous Fremont Troll.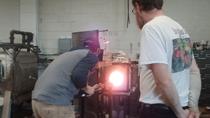 Create your own glass piece and learn the art of glass blowing in this private glass blowing class. Float, bowl, or paperweight, you choose the item and the ... Read more
Location: Seattle, Washington
Duration: 4 hours (approx.)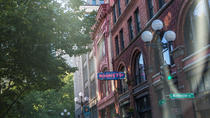 2 Reviews
Begin your cruise adventure from Seattle with this award-winning tour package! We'll whisk you (and your luggage) on a 2 hour City Highlights Tour ... Read more
Location: Seattle, Washington
Duration: 3 hours (approx.)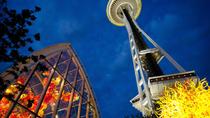 1 Review
Tours 100% en Español! El tour de la ciudad es un circuito que ofrece a los visitantes una introducción a la historia, arquitectura, ... Read more
Location: Seattle, Washington
Duration: Flexible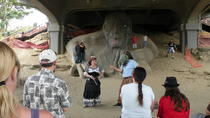 2 Reviews
Welcome to Fremont, Center of the Universe. Fremont is Seattle's bohemian section of town just north of city center along the canal. It has a world class ... Read more
Location: Seattle, Washington
Duration: 80 minutes (approx.)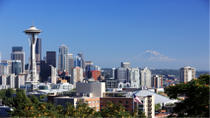 619 Reviews
Not sure what to see in Seattle? Take the stress out of sightseeing on this 6-hour tour, which covers 50 miles (80 kilometers) of downtown Seattle and the ... Read more
Location: Seattle, Washington
Duration: 6 hours (approx.)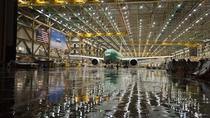 178 Reviews
See Seattle's essential sights in one fun, busy day on this 9-hour adventure that includes a city tour, time at Pike Place Market and a trip to the Boeing ... Read more
Location: Seattle, Washington
Duration: 10 hours (approx.)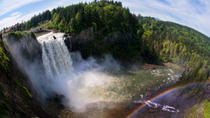 132 Reviews
With two activities in one 4-hour tour, see the top sights of the Seattle area, both natural and manmade. First visit Snoqualmie Falls, a waterfall in the ... Read more
Location: Seattle, Washington
Duration: 4 hours (approx.)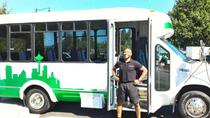 17 Reviews
This 2-hour Seattle City Tour picks up in Downtown Seattle is a fantastic way to see the Seattle Metro Area! Enjoy Seattle's natural beauty and capture ... Read more
Location: Seattle, Washington
Duration: 2 hours (approx.)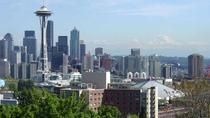 43 Reviews
Pair pop culture with history during this 1.5-hour sightseeing tour of Seattle by minibus. Drive by city highlights like Pike Place Market, Pioneer Square and ... Read more
Location: Seattle, Washington
Duration: 90 minutes (approx.)