578 Reviews
Address:

55210 238th Avenue East, Ashford 98304, USA

Hours:

Daily

Admission:

$15 per vehicle or $5 per individual
Mt Rainier National Park
The majestic 14,411-foot Mount Rainier, the United States' fourth-highest peak outside Alaska, is also one of its most beguiling. Encased in the 368-square-mile (953-square-kilometer) Mount Rainier National Park in Washington state, the mountain's snow-capped summit and forest-covered foothills harbor numerous hiking trails, a wide range of sub-alpine flora and fauna, and an alluring conical peak that presents a formidable challenge for aspiring climbers.
In the higher elevations, snow covers much of the Mount Rainier year round. In lower elevations, travelers will find wildflower-draped slopes, lush rain forests of Douglas firs and western red cedars, and rivers snaking their way through the park. In the southeast corner of the park stands the Grove of the Patriarchs, where 1,000-year-old Douglas firs tower above the landscape.
Mount Rainier National Park is also home to all sorts of wildlife, including black bears, dear, elk and mountain goats. Marmots, a large member of the squirrel family, are a common site in the park as well, often seen stretching out on rocks to bask in the sun as well frolicking in the meadows, seemingly oblivious to human presence. Summer is the best time to take in all that the park has to offer.
Practical Info
Mount Rainier National Park lies some 60 miles (96 kilometers) southeast of Seattle. The park has four entrances, all off Interstate 5. Nisqually, on Hwy 706 via Ashford near the park's southwest corner, is the busiest and most convenient gate, being near the park's main nexus points of Longmire and Paradise, both of which have a number of important trailheads. Paradise is served by the flying-saucer-shaped Henry M Jackson Visitor Center, while the other entrances are Ohanapecosh, via Hwy 123; White River, off Hwy 410; and Carbon River, the most remote entryway, at the northwest corner.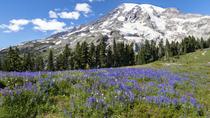 4 Reviews
Escape the hustle and bustle of Seattle and enjoy a day of breathtaking scenery at Mt Rainier National Park. On this private Mt Rainier tour, take a scenic ... Read more
Location: Seattle, Washington
Duration: 10 hours (approx.)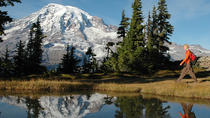 8 Reviews
Admire close-up views of Mt Rainier's snow capped peak, one of Seattle's most iconic sights, on this full-day nature tour. See glaciers, waterfalls and ... Read more
Location: Seattle, Washington
Duration: 10 hours (approx.)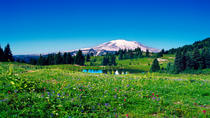 448 Reviews
Of all the mountains that surround Seattle, Mt Rainier stands the boldest. Appreciate the beauty of Mt Rainier on this full-day tour from Seattle. On clear ... Read more
Location: Seattle, Washington
Duration: 10 hours (approx.)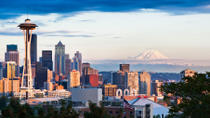 6 Reviews
Get up close and personal to the Emerald City on this private sightseeing tour of Seattle's highlights. On this personalized tour, decide between must-see ... Read more
Location: Seattle, Washington
Duration: 3 hours (approx.)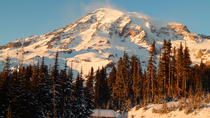 117 Reviews
On this full-day tour of Washington state's Mt Rainier, you'll visit the majestic 14,411-foot (4,392-m) volcano and learn about the area from your informative ... Read more
Location: Seattle, Washington
Duration: 10 hours (approx.)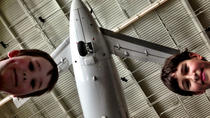 134 Reviews
See Seattle's essential sights in one fun, busy day on this 9-hour adventure that includes a city tour, time at Pike Place Market and a trip to the Boeing ... Read more
Location: Seattle, Washington
Duration: 8 hours 30 minutes (approx.)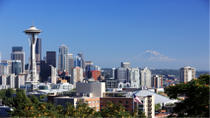 509 Reviews
Not sure what to see in Seattle? Take the stress out of sightseeing on this 6-hour tour, which covers 50 miles (80 kilometers) of downtown Seattle and the ... Read more
Location: Seattle, Washington
Duration: 6 hours (approx.)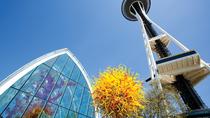 31 Reviews
Visit the iconic Space Needle and world-famous Chihuly Garden and Glass on this combo ticket.  Make your way to the top of the 520 ft. observation deck for ... Read more
Location: Seattle, Washington
Duration: Flexible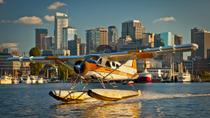 19 Reviews
See the sights of Seattle during a 20-minute flight in a 5- or 10-passenger seaplane. Everyone gets a window seat on this flightseeing tour over Seattle's ... Read more
Location: Seattle, Washington
Duration: 20 minutes (approx.)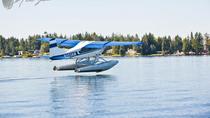 3 Reviews
Experience unsurpassed aerial views of Seattle on this 20-minute seaplane tour. Explore the Emerald City, all the while taking in the panoramic Northwest ... Read more
Location: Seattle, Washington
Duration: 20 minutes (approx.)