112 Reviews
Address:

Between Western Avenue, 1st Avenue, and Pike Street, Downtown, Seattle 98101, USA
Pike Place Market
The fishy-smelling, heart of downtown Seattle is Pike Place Market. Each day, from dawn to dusk, the market bustles but not just with people perusing the fresh produce brought in by the farmers or the browsing stalls of fresh fish. The market is also brimming with good theater, as street performers entertain the milling crowds while more than 150 artisans and artist sell their creations.
The Main and North arcades of Pike Place Market are the most popular areas, with bellowing fishmongers, arts and crafts, and stacks of fruits and vegetables. Tiny shops of all descriptions are scattered throughout the market, along with dozens of restaurants. One of the most entertaining spectacles is the fish stall, where employees throw salmon and other fish to each other rather than passing them by hand. When a customer orders a fish, an employee at the ice-covered fish table picks up the fish and hurls it over the countertop, where another employee catches it and preps it for sale.
Don't forget to save some change for Rachel, the bronze charity piggy bank that serves as Pike Place Market's unofficial mascot. Look for her at the corner of Pike Place, under the "Public Market Center" sign.  
Practical Info
Pike Place Market is located downtown on the waterfront, at First Avenue between Pike and Pine Streets. The market is accessible via bus and streetcar. An information booth is located below the "Pike Place Market" sign, where you can pick up a free guide and map of the market. The market is always bustling, but you can often avoid the crowds on weekday mornings. 
For a little respite or a picnic lunch, head over to Victor Steinbrueck Park, at the north end of the market at the intersection of Pike Place, Virginia Street, and Western Avenue. Look for the two towering totem poles. Other nearby attractions include the Seattle Art Museum, Waterfront Park, and the Seattle Aquarium.
Eat Seattle's hands-on cooking class experience consists of a tour through the famous Pike Place Market where the chef will explain the local and seasonal ... Read more
Location: Seattle, Washington
Duration: 3 hours (approx.)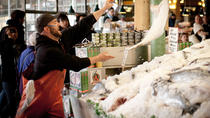 112 Reviews
Explore Pike Place Market, Seattle's top attraction, in a way that most locals haven't even experienced — with an early-access tasting tour. Discover the ... Read more
Location: Seattle, Washington
Duration: 2 hours 15 minutes (approx.)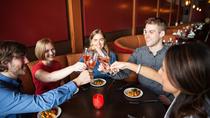 127 Reviews
Discover Seattle's tastiest restaurants on a leisurely walking tour of Seattle. Embrace upscale comfort food and enjoy an introduction to some of Seattle's ... Read more
Location: Seattle, Washington
Duration: 3 hours (approx.)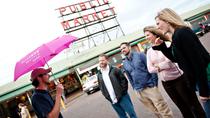 268 Reviews
Eat your way through Seattle's most celebrated culinary landmark -- Pike Place Market. Go behind the scenes on a walking tour to experience some of the city's ... Read more
Location: Seattle, Washington
Duration: 2 hours (approx.)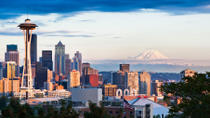 6 Reviews
Get up close and personal to the Emerald City on this private sightseeing tour of Seattle's highlights. On this personalized tour, decide between must-see ... Read more
Location: Seattle, Washington
Duration: 3 hours (approx.)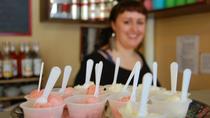 13 Reviews
On this 2.5-hour insider's food tour of Seattle's famous Pike Place Market, discover hidden culinary gems at out-of-the-way places as you explore back alleys ... Read more
Location: Seattle, Washington
Duration: 2 hours 30 minutes (approx.)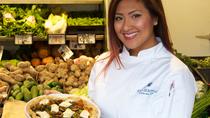 6 Reviews
This chef-guided, small-group food tour takes a journey through Pacific Northwest culture by tasting Seattle's best artisan vendors in the famous Pike Place ... Read more
Location: Seattle, Washington
Duration: 2 hours (approx.)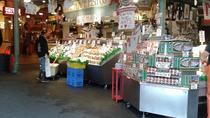 1 Review
Discover Seattle's popular downtown attractions and area neighborhoods on this private, 4-hour city tour. Learn the local and regional history in this vibrant ... Read more
Location: Seattle, Washington
Duration: 4 hours (approx.)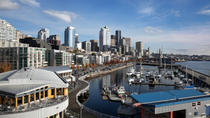 33 Reviews
Making a short stop in Seattle before embarking on a cruise? Take this three-hour pre-cruise tour of Seattle and discover the best of the beautiful Emerald ... Read more
Location: Seattle, Washington
Duration: 3 hours (approx.)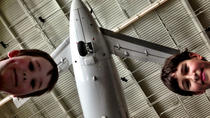 134 Reviews
See Seattle's essential sights in one fun, busy day on this 9-hour adventure that includes a city tour, time at Pike Place Market and a trip to the Boeing ... Read more
Location: Seattle, Washington
Duration: 8 hours 30 minutes (approx.)