Nowhere is the tension between North and South Korea more palpable than in the no-man's-land known as the Korean Demilitarized Zone, or DMZ. As a divided nation, only 2.5 miles (4 kilometers) separate the North from the South in what is the most heavily armed border on earth. The 150-mile (241-kilometer) zone has served as a buffer since the 1953 cease-fire agreement between the United Nations and North Korea that put the Korean War on hold. Even with its past, the area is quite safe for tourists and is one of the most fascinating day trip options often taken from Seoul.

The DMZ can only be visited as part of an organized, guided tour, during which travelers get the chance to see the Joint Security Area, also known as Panmunjom, where the North and South met for peace talks during the war. Here travelers can see both North Korean and South Korean soldiers each guarding their respective sides of the DMZ.
Practical Info
Because the only way to visit the DMZ is via an organized tour, it is a good idea to book well in advance. The site is about an hour and a half away from Seoul, and despite being the world's most heavily armed border, it is a safe area for tourists.
201 Reviews
While in Seoul, travel to the Korean Demilitarized Zone (DMZ) and Panmunjom – officially known as the Joint Security Area (JSA) – and experience ... Read more
Location: Seoul, South Korea
Duration: 9 hours (approx.)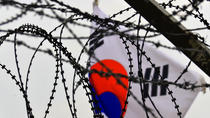 230 Reviews
On this tour of the Korean Demilitarized Zone from Seoul, feel the reality of Korea's turbulent history as you explore the line that divides North Korea and ... Read more
Location: Seoul, South Korea
Duration: Varies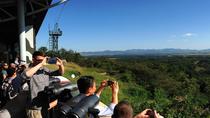 28 Reviews
This half-day tour will take you to the Korean DMZ that is located about an hour away from Seoul. You will see the 3rd Infiltration Tunnel, the DMZ Exhibition ... Read more
Location: Seoul, South Korea
Duration: 6 hours (approx.)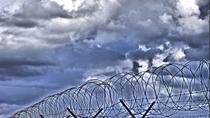 14 Reviews
Let an informative guide escort you on a private tour of the Korean Demilitarized Zone (DMZ), following the North Korean spy commandos' invasion route and ... Read more
Location: Seoul, South Korea
Duration: 10 hours (approx.)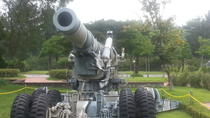 18 Reviews
For a different kind of sightseeing tour in Korea, take this full-day privately guided excursion from Seoul to the Demilitarized Zone (DMZ), a border that ... Read more
Location: Seoul, South Korea
Duration: 8 hours (approx.)
3 Reviews
Explore a Cold War-era infiltration tunnel, look out at North Korea from the Dora Observatory, and see the Military Demarcation Line up close at the historic ... Read more
Location: Paju-si, South Korea
Duration: 7 hours 30 minutes (approx.)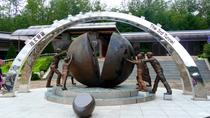 4 Reviews
This tour will take you from Seoul to the DMZ (Demilitarized Zone) that is a very unique, educational and contemporary historical place. When you arrive at ... Read more
Location: Seoul, South Korea
Duration: 9 hours (approx.)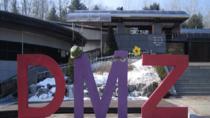 2 Reviews
The DMZ area is the closest district to the North Korea. This 6-hour tour (including transfers) is primarily held in the 3rd tunnel, which you will ... Read more
Location: Paju-si, South Korea
Duration: 6 hours (approx.)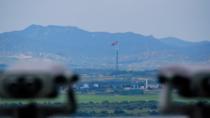 1 Review
Deepen your understanding of the tragic division of Korea during this 8-hour tour to the Korean Demilitarized Zone and N Seoul Tower with your own private ... Read more
Location: Seoul, South Korea
Duration: 8 hours (approx.)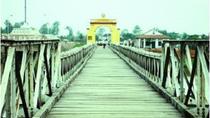 The Vietnamese Demilitarized Zone (DMZ) was established as a dividing line between North and South Vietnam as a result of the First Indochina War. The boundary ... Read more
Location: tp. Huế, Vietnam
Duration: 1 day (approx.)