No reviews, be the first!
Address:

Seoul, South Korea

Admission:

Adults: 3,000 won / Children 7-18: 1,500 won / Children under 6 & under: Free
Gyeongbokgung Palace Tours
Most commonly referred to as the Northern Palace because of its location compared to the other palaces of Seoul, Gyeongbokgung is a stunning reminder of the Joseon Dynasty, with elements of the complex still intact from that time, despite the wars and occupations that have since happened. The Gyeonghoe-ru pavilion and Hyangwonjeong pond are gleaming examples of that reminder, helping Gyeongbokgung become arguably the most stunning of the five palaces.

Originally built in the 14th century, the main gate of the palace is the only thing dividing the once royal quarters from one of the busiest parts of the city. The grounds of the palace contain a number of structures you may not see all of on your first trip, including Geunjeongmun (the Third Inner Gate), Geunjeongjeon, (the Throne Hall) and Sajeongjeon (the Executive Office). The palace also contains a royal banquet hall, a royal study, and of course, the queen's and king's quarters.

Also located within the palace grounds is the National Folk Museum of Korea, which features over 98,000 artifacts and presents a thorough overview of the history and culture of Korea.

Practical Info
The palace grounds are open most days of the week except Tuesday, with interchanging operational hours depending on what months you are going.

For a nominal admission fee of between 1,500 to 3,000 won, you get access to the palace. With the option of an integrated ticket price of 10,000 won, you get access to Changdeokgung Palace, Changgyeonggung Palace, Deoksugung Palace, and Gyeongbokgung Palace, amongst a few other destinations. Interpretation services are also offered in English.

Access to the palace is also quite easy, take either subway line 5 to Gwanghwamun Station or line 3 to Gyeongbokgung Station.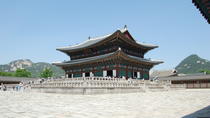 47 Reviews
Get an excellent overview of Seoul on this full-day sightseeing tour of the city's top attractions. With a guide, you'll visit Jogyesa Temple, Gyeongbokgung ... Read more
Location: Seoul, South Korea
Duration: 8 hours (approx.)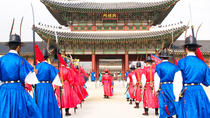 14 Reviews
The country of the morning calm is full of history, and its capital, Seoul, abounds with authentic treasures. Join this 8-hour private tour to discover some of ... Read more
Location: Seoul, South Korea
Duration: 8 hours (approx.)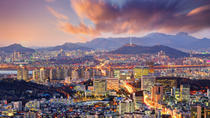 2 Reviews
Cover the essential city highlights in a small group setting and end the day by taking in Korea's #1 non-verbal musical comedy show, Nanta. This full-day tour ... Read more
Location: Seoul, South Korea
Duration: 10 hours (approx.)
14 Reviews
This small group journey will start with Jogyesa, the center of Buddhism in Seoul where you can see locust trees and baeksong trees in front of Jogyesa ... Read more
Location: Seoul, South Korea
Duration: 8 hours (approx.)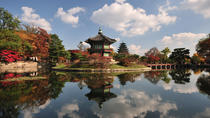 11 Reviews
During this 9-hour Seoul highlights full-day city tour, you will get a great taste of what Seoul has to offer! On this tour you will have a chance to visit ... Read more
Location: Seoul, South Korea
Duration: 9 hours (approx.)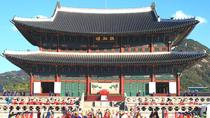 1 Review
On this 8.5 hour small-group tour, you will get a taste of Korean traditional culture. Firstly, you will visit Jogyesa temple that represents Buddhism in ... Read more
Location: Seoul, South Korea
Duration: 8 hours 30 minutes (approx.)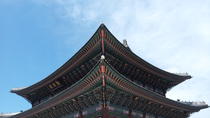 25 Reviews
Discover Korea's old palace architecture during this 3-hour walking tour of Seoul, which also includes stops at the National Folk Museum of Korea and Bukchon ... Read more
Location: Seoul, South Korea
Duration: 3 hours (approx.)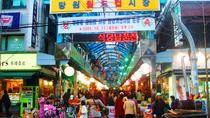 See the best of Seoul during this 11-hour guided tour to some of the city's top sites. Visit the famous Blue House and a few of Seoul's historic palaces ... Read more
Location: Seoul, South Korea
Duration: 11 hours (approx.)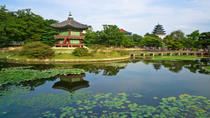 10 Reviews
Get a glimpse of Korean culture and heritage on this tour of Seoul. Explore vast Gyeongbokgung Palace, learn about Korean history at the National Folk Museum, ... Read more
Location: Seoul, South Korea
Duration: 3 hours 30 minutes (approx.)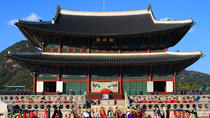 On this 5-hour small group your, learn about the deep history and culture of Korea by exploring Gyeongbokgung Palace, the main palace of the Joseon Dynasty. ... Read more
Location: Seoul, South Korea
Duration: 5 hours (approx.)