The War Memorial of Korea Tours
Even beyond the Korean War, South Korea's history is wrought with conflict. The War Memorial of Korea documents this history with a focus on the country's relationships with North Korea, China and Japan. A full-fledged museum, the memorial is housed in the former headquarters of the Korean Infantry.

Within the eight main exhibits is an extensive collection of equipment from the Korean War, including tanks, guns and military planes, as well as a series of sculptures and paintings depicting patriotic war efforts. Those who only have time for one exhibit should be sure to visit the Korean War exhibit. Technically, the Korean War is still ongoing, and tensions often run hot between the North and the South, rendering the information here particularly relevant. Travelers who plan to visit the DMZ will benefit from a trip to the War Memorial of Korea first, as it is a great place to full flesh out an understanding of this complex conflict.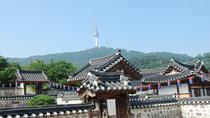 7 Reviews
Explore Seoul's top attractions including Seoul Tower, Namsan Hanok Village, and the War Memorial of Korea on this three hour morning tour with knowledgeable ... Read more
Location: Seoul, South Korea
Duration: 3 hours (approx.)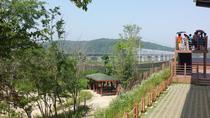 3 Reviews
Explore the Joint Security Area (JSA) on this 8-hour tour from Seoul with lunch included. With a local guide, visit the War Memorial of Korea, Unification ... Read more
Location: Seoul, South Korea
Duration: 8 hours (approx.)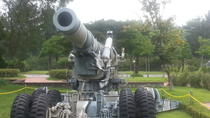 28 Reviews
For a different kind of sightseeing tour in Korea, take this full-day privately guided excursion from Seoul to the Demilitarized Zone (DMZ), a border that ... Read more
Location: Seoul, South Korea
Duration: 8 hours (approx.)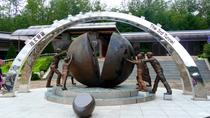 8 Reviews
This tour will take you from Seoul to the DMZ (Demilitarized Zone) that is a very unique, educational and contemporary historical place. When you arrive at ... Read more
Location: Seoul, South Korea
Duration: 9 hours (approx.)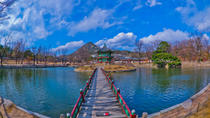 9 Reviews
Explore some of Seoul's top sights on a single deck bus with this hop-on hop-off tour. With a bus coming every 25 to 30 minutes, hop off and check out a ... Read more
Location: Seoul, South Korea
Duration: 1 day (approx.)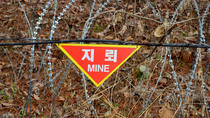 12 Reviews
This day trip from Seoul takes you by comfortable coach to the Joint Security Area (JSA), located near the infamous border that divides the Korean peninsula ... Read more
Location: Seoul, South Korea
Duration: 6 hours (approx.)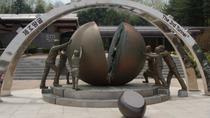 Join a small-group tour, up to 6 passengers, for a full day tour (approx. 9 hours) covering sites related to Korean War history including the bridge of ... Read more
Location: Seoul, South Korea
Duration: 9 hours (approx.)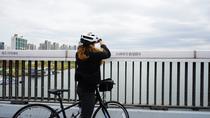 3 Reviews
On this small group, 2.5-hour guided tour, you will bike with a professional local guide who will tell you interesting stories about each tourist site along ... Read more
Location: Seoul, South Korea
Duration: 3 hours (approx.)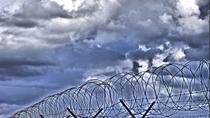 25 Reviews
Let an informative guide escort you on a private tour of the Korean Demilitarized Zone (DMZ), following the North Korean spy commandos' invasion route and ... Read more
Location: Seoul, South Korea
Duration: 10 hours (approx.)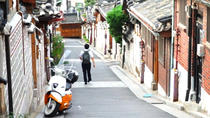 2 Reviews
Enjoy a private and customizable tour in Seoul and Gyeonggi where you will have the freedom to go where you want, when you want, and at the pace that you ... Read more
Location: Seoul, South Korea
Duration: 10 hours 30 minutes (approx.)