Experience K-Pop In South Korea
By Viator, August 2016
Ever since Psy showed us his Gangnam Style, K-pop has been taking the world by storm. Short for Korean pop, this music style has reigned supreme in Korea for years, becoming a fundamental part of modern pop culture in the capital. Spend some time in Seoul, and you'll hear the up-tempo tunes everywhere you go, and there's bound to be a concert happening somewhere in the city at any given time. But if you're looking to join in and really immerse yourself in K-pop, there are a few different routes available, depending on what you're interested in. 
One of the most popular ways to experience K-pop in Seoul is by visiting the set of Mnet, a Korean music television station. Attending a taping gives fans the chance to tour the studio and see top singers perform live and up close. Visit the CJ E&M Center, Korea's No. 1 entertainment company, where you can watch a live show and listen to chart-topping songs on M! Countdown.
If you can't make it to a live studio show, you can experience the next best thing at Klive. This innovative venue features hologram performances by some of the genre's biggest stars, including Psy, 2NE1 and Big Bang. Dance in the audience and see the three-dimensional images of the stars singing onstage—you'll forget these are holograms! Outside the main concert area, the space is dotted with smaller attractions, many involving photo ops with digital renditions of popular K-pop stars.
K-pop even stretches beyond just music, with K-beauty, K-food and K-dance all making waves throughout Korea and spreading around the world.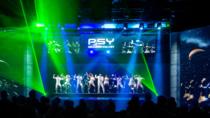 3 Reviews
K-pop and a Korean culinary feast on one tour? That's right. This 5-hour tour takes fans of Korean pop music to an exciting hologram concert featuring ... Read more
Location: Seoul, South Korea
Duration: 5 hrs (approx.)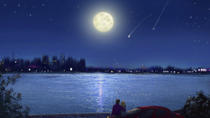 See filming locations for the smash hit Korean TV drama, 'My Love from the Star,' on this full-day tour. Rediscover how a handsome alien, trapped for 400 years ... Read more
Location: Seoul, South Korea
Duration: 9 hrs (approx.)
If you're a fan of Korean K-Pop, K-Dramas, K-Fashion, Cosmetics and more we have designed a ultra special tour for you. This 8-hour tour gives you the ... Read more
Location: Seoul, South Korea
Duration: 8 hours (approx.)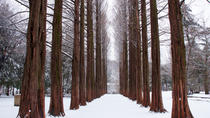 10 Reviews
See beautiful Nami Island and walk the tree-lined paths where some of the most memorable scenes in the famous Korean television drama Winter Sonata were ... Read more
Location: Seoul, South Korea
Duration: 9 hours (approx.)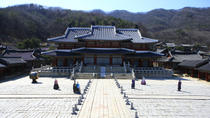 6 Reviews
Experience Korean history in action when you go on the stage sets at Yongin MBC Dramia, where some of the most famous historical TV dramas in Korea are filmed. ... Read more
Location: Seoul, South Korea
Duration: 8 hours 30 minutes (approx.)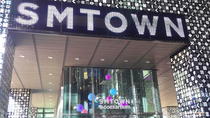 2 Reviews
If you became interested in Korean culture through K-Pop, then the first place you have to visit is Hallyu Star Avenue. Hallyu Star Avenue is where you might ... Read more
Location: Seoul, South Korea
Duration: 8 hours (approx.)