Seoul's Gangnam District
By Viator, September 2015
For better or worse, Korean rapper Psy's hit song "Gangnam Style" has drawn the world's attention, not only to Seoul, but to the district of Gangnam. Long before the K-pop hit rocketed to the top of the charts, Gangnam was already one of Seoul's hippest neighborhoods -- a place in the southern part of Seoul where the city's young, rich and beautiful come to see and be seen.
If you want to spot one of the sexy ladies Psy sings about, the district's busy COEX mall is a good place to start. The massive convention and commercial center houses an aquarium with 600 species of marine animals, a movie theater, video arcade and the Kimchi Museum if you're interested in learning about Korea's most famous dish.
In contrast to all the glitz and glamor is Bongeunsa Temple, set on the slopes of Sudo Mountain just across the road from COEX. Built in 1902, the temple is well off the tourist path and is a quiet place to go and see some Buddhist works of art. The temple also offers a temple stay program, where guests can live the life of a Buddhist monk for a day, including a 4:30 wake-up call for meditation.
As much as there is to do in Gangnam during the day, the district truly comes to life at night as one of Seoul's hottest nightlife spots. At the posh bars and clubs of Apgujeong, it's quite common to see valets parking shiny new BMWs for young Koreans sporting designer labels. For something a little livelier, head to the bars and clubs surrounding Gangnam Station. Wherever you decide to spend your night, grab a bite to eat at one of the hip fusion eateries along Garosugil Street first.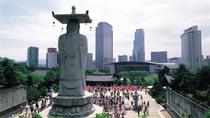 12 Reviews
This cultural tour lets you experience the highlights of Seoul's popular Gangnam District. Gangnam – you may have heard the song – is known for its upper-class ... Read more
Location: Seoul, South Korea
Duration: 4 hours 30 minutes (approx.)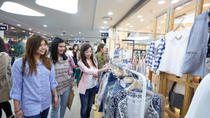 1 Review
Shop to your heart's content at two popular hot spots in Seoul: Gangnam Underground Shopping Arcade and Samsung D'light. Ride the metro to your ... Read more
Location: Seoul, South Korea
Duration: 4 hrs (approx.)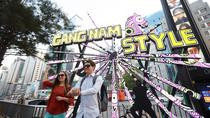 The tune "Gangnam Style" has became a global sensation. The neighborhood of Gangnam has become famous world wide. Home of Seoul's "Rodeo ... Read more
Location: Seoul, South Korea
Duration: 8 hours (approx.)