Visiting the DMZ
By Viator, June 2016
To understand South Korea, you have to also understand its other half in the North and the ongoing conflict that separates them. One of Seoul's top attractions is actually located several hours to the North, at the demilitarized zone (DMZ) that separates North and South Korea.

This 2.5-mile (4-kilometer) swath of land, created in 1953 as part of an armistice agreement, is the most heavily armed border on the planet, yet also a destination where visitors can learn firsthand about the tumultuous history of the Korean Peninsula.

Due to the ongoing tensions in the area, tourists can only visit the DMZ as part of a guided tour. On such a day trip from Seoul, you'll see several points of interest within the buffer zone, the most notable being Panmunjom, or the Joint Security Area. Here, soldiers stand watch on either side of the invisible border staring each other down.

At the Third Infiltration Tunnel, another stop on a day trip to the DMZ, you can see the very tunnels built by North Korean soldiers in an attempt to invade the South before the signing of the armistice. At the nearby Dora Observatory, look through binoculars to the other side of the demarcation line, where you can observe daily life in a small North Korean village from afar.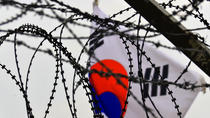 230 Reviews
On this tour of the Korean Demilitarized Zone from Seoul, feel the reality of Korea's turbulent history as you explore the line that divides North Korea and ... Read more
Location: Seoul, South Korea
Duration: Varies
201 Reviews
While in Seoul, travel to the Korean Demilitarized Zone (DMZ) and Panmunjom – officially known as the Joint Security Area (JSA) – and experience ... Read more
Location: Seoul, South Korea
Duration: 9 hours (approx.)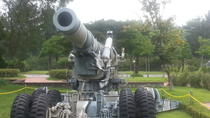 18 Reviews
For a different kind of sightseeing tour in Korea, take this full-day privately guided excursion from Seoul to the Demilitarized Zone (DMZ), a border that ... Read more
Location: Seoul, South Korea
Duration: 8 hours (approx.)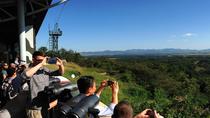 28 Reviews
This half-day tour will take you to the Korean DMZ that is located about an hour away from Seoul. You will see the 3rd Infiltration Tunnel, the DMZ Exhibition ... Read more
Location: Seoul, South Korea
Duration: 6 hours (approx.)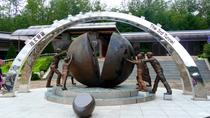 4 Reviews
This tour will take you from Seoul to the DMZ (Demilitarized Zone) that is a very unique, educational and contemporary historical place. When you arrive at ... Read more
Location: Seoul, South Korea
Duration: 9 hours (approx.)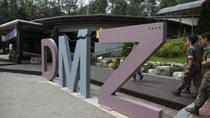 38 Reviews
Learn about Korea's divided history at the Korean Demilitarized Zone (DMZ) on a half-day tour, led by an informative guide. In the morning or afternoon, travel ... Read more
Location: Seoul, South Korea
Duration: Varies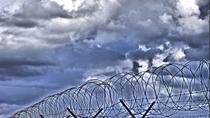 14 Reviews
Let an informative guide escort you on a private tour of the Korean Demilitarized Zone (DMZ), following the North Korean spy commandos' invasion route and ... Read more
Location: Seoul, South Korea
Duration: 10 hours (approx.)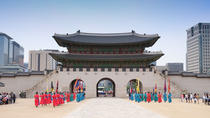 2 Reviews
Explore central Seoul and the DMZ on this short stopover tour which includes 3 night accommodation at a 4-star hotel centrally located in Seoul and an optional ... Read more
Location: Seoul, South Korea
Duration: 4 days (approx.)
3 Reviews
Explore a Cold War-era infiltration tunnel, look out at North Korea from the Dora Observatory, and see the Military Demarcation Line up close at the historic ... Read more
Location: Paju-si, South Korea
Duration: 7 hours 30 minutes (approx.)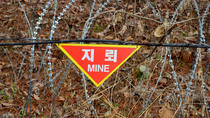 12 Reviews
This day trip from Seoul takes you by comfortable coach to the Joint Security Area (JSA), located near the infamous border that divides the Korean peninsula ... Read more
Location: Seoul, South Korea
Duration: 6 hours (approx.)