Sizzling, stylish and spirited – that's Seville. Standing proudly on the banks of the Río Guadalquivir, Andalucía's capital dances to its own exhilarating beat. Whether you're getting lost in its narrow streets and hidden squares, marveling at Moorish masterpieces, or partying with the Sevillanos at one of their famous fiestas, you'll be spellbound by this vibrant city.
One of the first people to fall in love with Seville was poet-king Al-Mutamid: now it's your turn. And what's not to love? Rich architectural heritage and romantic alleys, delicious cuisine and non-stop nightlife – it doesn't get much sweeter.
Day 1: The Big Ones
Even in this attraction-packed destination, certain classics deserve star billing. Magnificent Seville Cathedral blends Moorish style with Gothic enormity: climb its Giralda, a minaret transformed into a Christian bell tower, for breathtaking city views. Presiding over the Guadalquivir, the historic Torre del Oro is home to a compelling maritime museum; while palatial Real Alcázar dazzles with its Mudéjar patios, fountains and gardens. The Sevilla Cultura Card gets you access to all the city's big-name stunners and more.
Day 2: Up Close and Personal
Pack your camera, and hit the streets to discover Seville's lesser known gems. La Macarena's ancient Roman sites, baroque and gothic churches, Renaissance palaces and monasteries will delight you – as will its authentic, old-style tapas bars. Back in the heart of things, El Arenal is a must-see for its legendary bullring and idyllic tree-lined promenade, Paseo de Cristóbal Colón. Linger a few hours in Santa Cruz's gorgeous white-washed laneways and flower-filled patios, before getting your obligatory flamenco fix in the evening.
Day 3: Outdoor Pursuits
What'll it be today? A relaxing cruise down the Guadalquivir, giving you a whole new perspective on this incomparable city? Or a lazy afternoon in leafy Parque María Luisa? Bursting with diversions – spectacular Plaza de España, absorbing museums and landscaped walkways – this grand park is beloved by locals and visitors alike. All that fresh air given you an energy boost? Seville's lively bar scene beckons…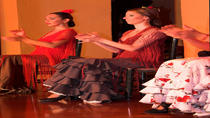 235 Reviews
Experience authentic Andalusian flamenco at the esteemed Tablao Flamenco El Arenal in Seville. Often considered one of the best flamenco bars in the world, ... Read more
Location: Seville, Spain
Duration: 90 minutes (approx.)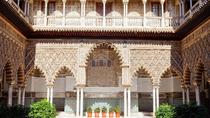 135 Reviews
Early access to the Alcázar of Seville on this 1.5-hour tour. With your local tour guide, learn all the secrets that hides this incredible monument. ... Read more
Location: Seville, Spain
Duration: 90 minutes (approx.)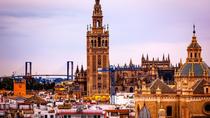 11 Reviews
Get skip the line access to the Seville Cathedral on this 2-hour tour. Marvel at the cavernous interior and lavish decorations in this structure, the largest ... Read more
Location: Seville, Spain
Duration: 2 hours (approx.)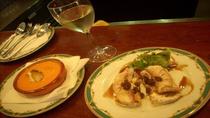 65 Reviews
Follow the lead of the food-obsessed Sevillanos and spend an afternoon hopping between bars on this 3-hour tapas crawl! With a former chef as your guide, ... Read more
Location: Seville, Spain
Duration: 3 hours (approx.)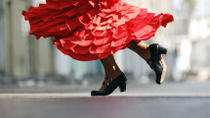 138 Reviews
Discover the best of Seville after dark and enjoy an electrifying flamenco show on this 4-hour evening tour. Traveling by air-conditioned coach, admire top ... Read more
Location: Seville, Spain
Duration: 4 hours (approx.)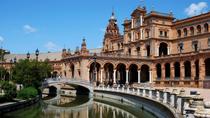 78 Reviews
Discover Seville, southern Spain's most flamboyant city, on a full-day sightseeing tour! With an expert guide on hand, head off by luxury minibus to see top ... Read more
Location: Seville, Spain
Duration: 9 hours (approx.)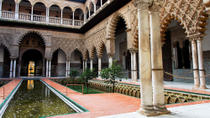 62 Reviews
See the best of stunning Seville on this 4-hour comprehensive sightseeing tour by luxury minibus. With an expert guide, you'll travel along the city's romantic ... Read more
Location: Seville, Spain
Duration: 4 hours (approx.)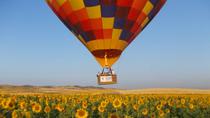 22 Reviews
Leave Seville and see the sun rise over the Andalucian countryside on a hot-air balloon ride! As you drift through the peaceful morning skies, enjoy panoramic ... Read more
Location: Seville, Spain
Duration: 5 hours 30 minutes (approx.)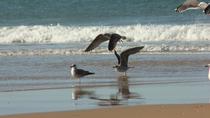 4 Reviews
Discover Spain's religious heritage and stunning natural scenery on this day trip from Seville. Hop in a 4WD vehicle for an exciting tour of Doñana ... Read more
Location: Seville, Spain
Duration: 11 hours (approx.)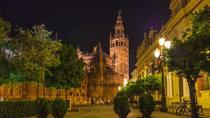 1 Review
Enjoy an evening stroll around Seville's lively Santa Cruz neighborhood and enjoy tapas inside a local bar, too! With an art-historian guide, explore Santa ... Read more
Location: Seville, Spain
Duration: 2 hours 30 minutes (approx.)